Visual Arts Programme 2023
Mount Stuart Trust is pleased to announce two major new commissions for our 2023 contemporary visual arts programme. Tackling urgent global issues through a celebratory approach, our summer exhibition will be a new commission by Monster Chetwynd. In spring, an exhibition of new work by Sekai Machache will demonstrate a sensitive and collaborative aesthetic; bringing fresh insights through film, photography and performance.  Both artists will respond to Mount Stuart's location, collection, and archives. 
Please note confirmed dates for these exhibitions are now: Monster Chetwynd opening June 10th and Sekai Machache opening September 2nd.

Monster Chetwynd - Summer 2023

Monster Chetwynd is known for her exuberant and fun performative works, featuring handmade costumes, props and sets. Chetwynd creates joyful costumes and mise-en-scène which often cross the boundaries onto gallery walls, with costume elements becoming overlays on facsimiles of art historical works. By inviting her into the neo-gothic fantasy of Mount Stuart house, the commission will embrace a playful aesthetic which also provokes serious consideration of the ongoing climate emergency.

For this project, Chetwynd will focus on moths: a species she continues to champion and highlight in her work as well as being one which is redolent with art historical allegory and, more anxiously, curatorial concern. Inherent to Chetwynd's practice is an aesthetic of recycling materials and for her work at Mount Stuart she proposes to re-purpose an existing work, Folding House (2011) into a Moth Hub. For this project the transformation into Moth Hub will involve engraving the 'house' structure with entomological illustrations of moth species found on Bute. Subsequently, the Moth Hub will be used as a centre for research into moths building on Mount Stuart Trust's ongoing relationship with volunteers at Bute Museum & Natural History Society, who use the grounds for regular moth counts, contributing information to the National Moth Recording Scheme. It will also be used as a learning hub for schools and young people in summer 2023.

Inside the house a selection of Chetwynd's sculptural panels featuring larger than life papier mache moths will be displayed in conversation with Mount Stuart's collection of Italian masterpieces and historic portraits. Chetwynd also plans to extend the project throughout the island by creating a parade and performance with fantastically attired performer-guides and local primary school children all of whom will appear as fluttering moths emblematic of actual moth movement patterns and migrations.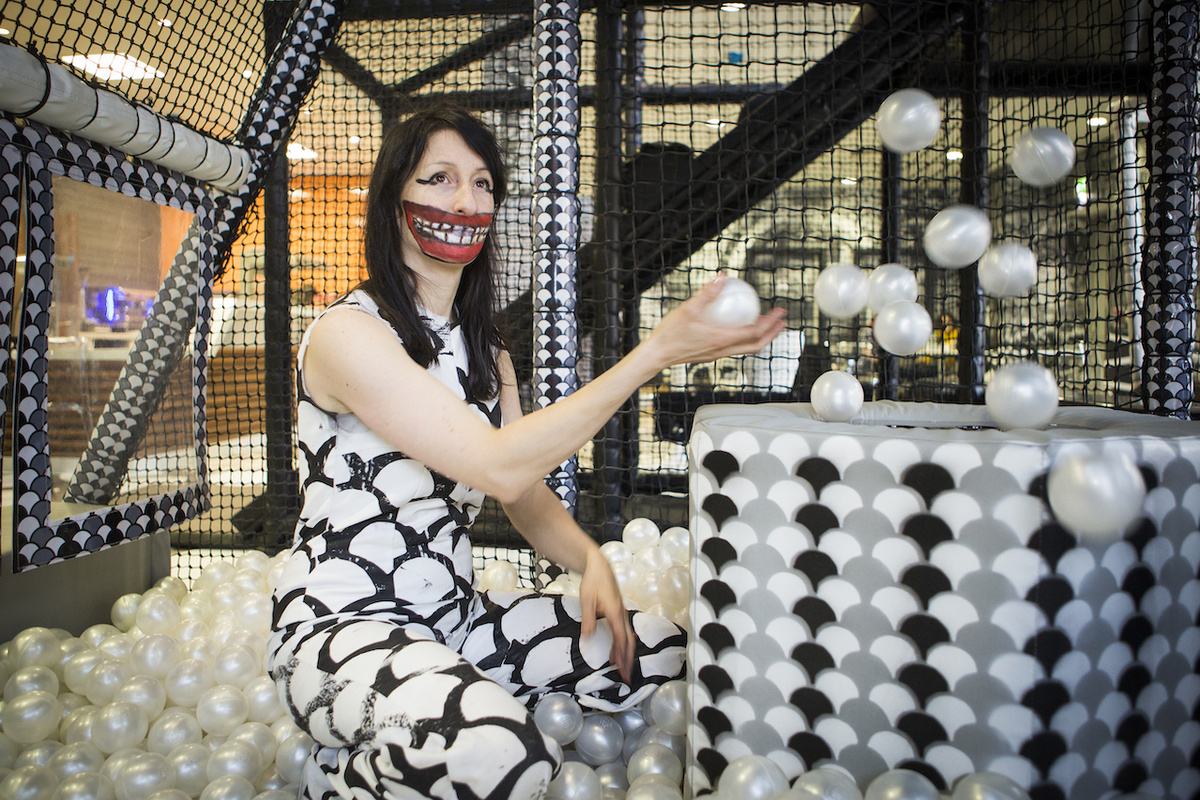 Monster Chetwynd, The Idol, Soft Play Centre, Abbey Sport Centre, London, 2015
Credit: © Monster Chetwynd, courtesy Sadie Coles HQ, London. Photography: Emil Charlaff – Create London
Sekai Machache - Spring 2023

Spring at Mount Stuart will see Sekai Machache develop a project entitled Svikiro, comprising a series of short films as the opening chapter of a future series of works. Through performance to camera, still and moving image, she will explore experimental and innovative storytelling using academic, visual and embodied research at Mount Stuart and in its collections and archives. The resulting films will suggest alternative readings of the past and present a model for a decolonised future archive built on collaboration.

To this end Machache will invite selected Black Womxn artists to collaborate with her, each featuring in their own short film performing song, gesture, spoken word or dance. An encompassing edit will be made to unite the individual scenes but each will be a standalone piece of film to be shown separately from the whole.

Each filmed performance will feature a Black Womxn in the house or grounds in an elaborate costume. One performer may move through the gardens/grounds and disappear behind trees, into bushes, behind towers or a sundial. Another may move through Mount Stuart and be viewed from different angles and from different areas of the house and at different times of the day. Only two of the performers will meet each other, although others may watch or glimpse each other. The duet will be a scene of hair braiding further deepening the implied and recurring questions of in/visibility, representation, cultural expectation, race and gender. The films will be shown throughout the house and sit in juxtaposition with historic family portraits, photographs and other memorabilia.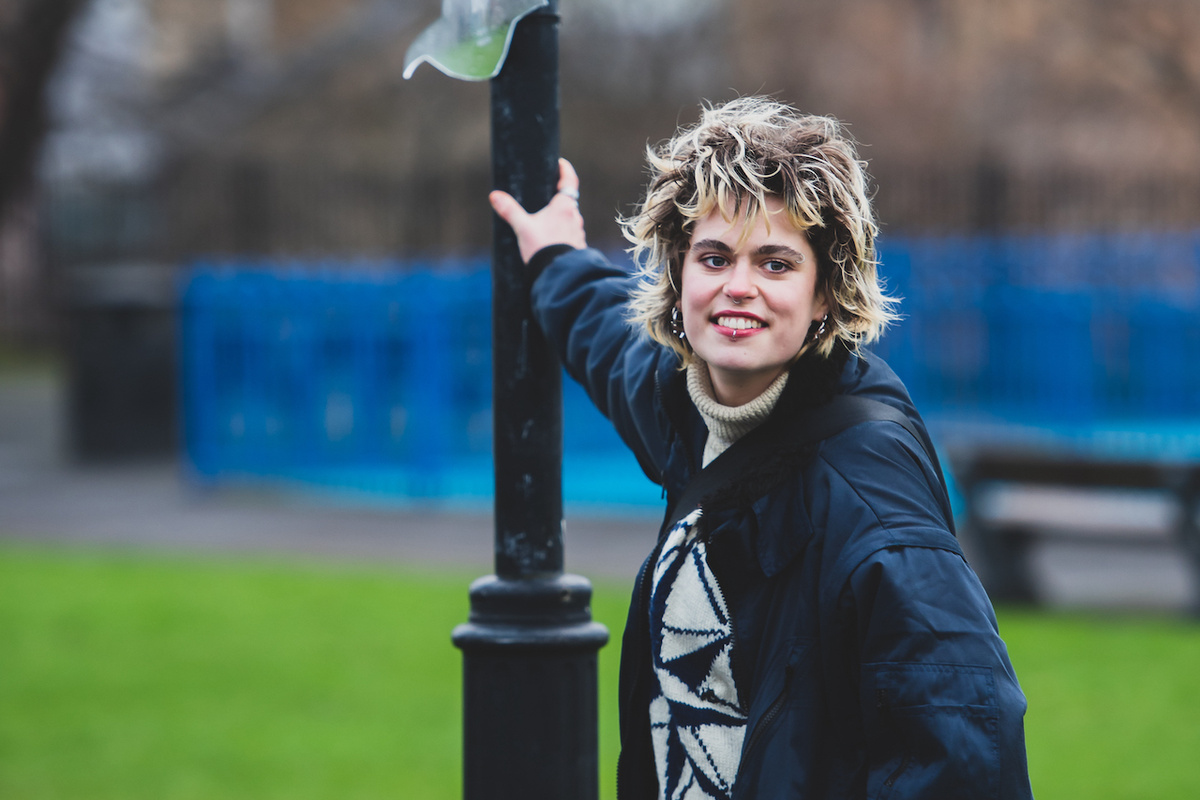 Emerging Artist in Residence 2022 Maya Rose Edwards

Both exhibitions will be complemented by an extensive programme of engagement activities and in the autumn Mount Stuart will host a fifth emerging artist residency focusing on socially engaged practice. In January 2023, the fourth recipient of the residency, Maya Rose Edwards, will complete her project with the installation of Twofold. Having worked in November with local residents from the LGBTQ+ community, the work celebrates literal and metaphoric milestones and champions the place of Queer people within rural landscapes.
Monster Chetwynd is known for her exuberant and fun performance pieces, featuring handmade costumes, props and sets. In 2012 she was short-listed for the Turner Prize. Since then key exhibitions have included: The Idol, Soft Play Centre, Abbey Sport Centre, London, England (2015); Winter Commission, Tate Britain, London, England (2018); NOW, Scottish National Gallery of Modern Art | National Galleries of Scotland, Edinburgh, Scotland (2018), Monster Rebellion, Villa Arson, Nice, France (2019); Bat Opera Hong Kong, Massimo De Carlo, Hong Kong, China (2021); Monster Loves Bats, Konsthall C, Stockholm, Sweden (2021); The Life of Saint Bede, Glass Exchange, National Glass Centre, Durham Cathedral, Durham, England (2022); Art in a Day 2022, Copenhagen, Denmark (2022).
Sekai Machache is a Zimbabwean-Scottish visual artist and curator based in Glasgow. Machache works with a wide range of media including photography. She is the recipient of the 2020 RSA Morton Award and is an artist in residence with the Talbot Rice Residency Programme 2021-2023. Recent shows include: Body of Land: Ritual Manifestations at Street Level Photoworks, Glasgow, Glasgow International Festival (2021); These Stories: The Divine Sky at Studio Pavilion, House for an Art Lover, Glasgow, Glasgow International Festival (2021); Projects 20: The Divine Sky at Stills Gallery and Edinburgh Arts Festival (2021).