Meet the Team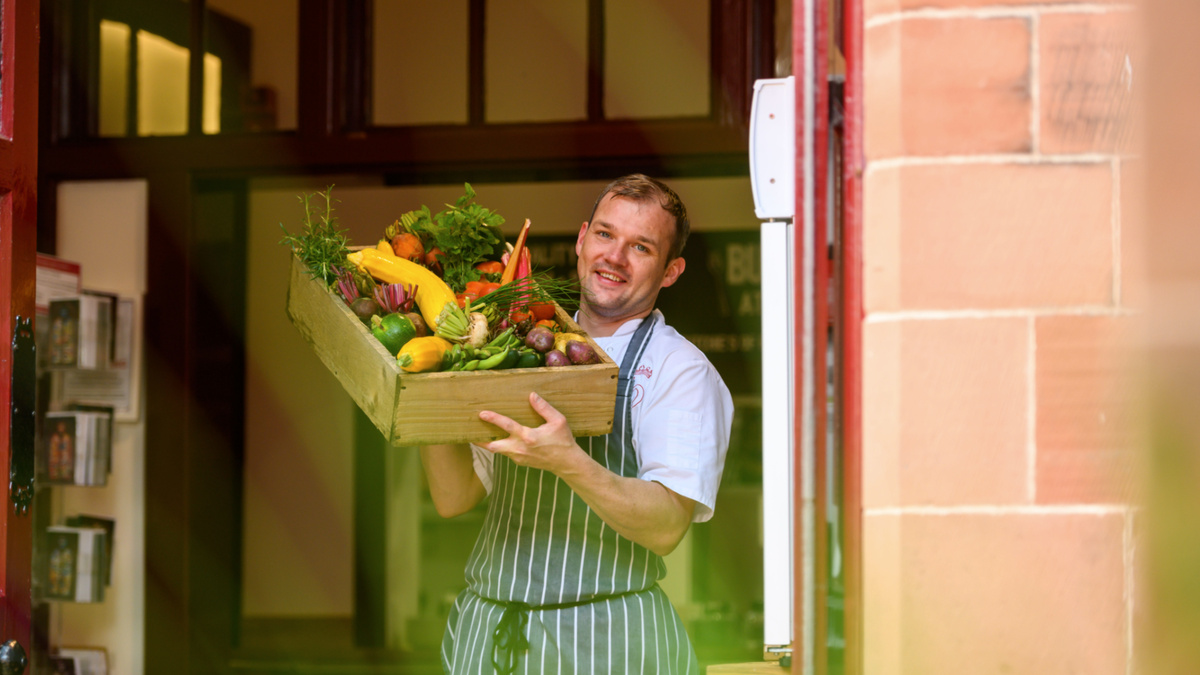 As a charitable Trust, we are continually working to protect the special places and spaces within our portfolio, and we couldn't achieve our ambitious plans without our dedicated Trustees and team.
Board of Directors
Chair – Sophie Crichton Stuart
Sophie was appointed Chair of the Mount Stuart Trust having served on the Board of Directors for several years. She is additionally the founding Director of the Contemporary Visual Arts Programme at Mount Stuart which aims to promote and facilitate interest in the contemporary visual arts and bring exhibitions of an international standard to Bute and Argyll. Sophie was also the Director of the Edinburgh Tapestry Company from 1993-2001 and has served on the board for a number of contemporary arts organisations including The Fruitmarket Gallery, Edinburgh, and Public Art Fund, New York. In 2023 Sophie joined the board of Cove Park, Argyll & Bute, as a trustee. Sophie is currently pursuing a Master's degree in Modern Literature and Culture at Birkbeck University.

Stephen Jenkins
Stephen trained as an accountant at the Standard Chartered Bank, working on the early development of computerised accounting systems from 1978-83. After relocating to London in 1987 he worked as Finance Director for Christina Smith MBE on a number of business interests in Covent Garden including Carluccio's, Café Casbar, The Flower Smith and The Tea House. As finance director for start-up Eidos Plc, Stephen oversaw a merger with the Lara Croft/Tomb Raider franchise. In the early 2000s Stephen brought his extensive experience to the Bute Family portfolio of businesses including Bute Land Ltd and Cumbrae Properties (1963) Ltd. More recently he has served on the board, and as Finance Director, for the Mount Stuart Trust.

Anthony Crichton Stuart
With a background in Art History Anthony worked for the Brod Gallery, London, from 1984–86, before joining the Old Master Paintings department at Christies in 1987. In 2013 he became Director of Thos. Agnew & Sons Ltd, one of London's leading art dealerships working with established collectors and introducing a new generation to collecting. At Mount Stuart Anthony consults on the conservation and display of the historic picture collection.

Samantha Embury
From 2003-2007 Sam worked with young children at risk of exclusion, running a behavioural management & emotional literacy programme within a challenging inner-city high school, developing a programme of one-to-one sessions, group work, peer mentoring, in-class support and workshops dealing with self-esteem, peer pressure and anger. From 2013 Sam founded Embury Building Services alongside her partner Gavin, growing the business from a team of 3 to 22. Sam is also a Trustee of the Bute Family Charitable Trust, set up by her grandfather, which supports community, youth, and health & wellness projects with particular focus on the Isle of Bute and the West Coast of Scotland. She currently works for Love Supreme Projects, a company focused on health, wellbeing and outreach.

Francis Russell
Francis has been a specialist at Christies since 1972, and is a well-known authority in the field of Italian Old Masters, in particular the art of the Umbrian Renaissance, Italian portraiture and view- paintings of the 18th Century, as well as the history of British collecting. He has written about Italian and English paintings and aspects of the history of collections for scholarly publications such as Country Life and The Burlington Magazine and has written a number of books including John, 3rd Earl of Bute: Patron and Collector. He is a Trustee of a number of historic houses and of the Faringdon Collection Trust.

David Rae
David was Director of Horticulture at the Royal Botanic Gardens Edinburgh from 2000-14 having worked for RBGE since 1978. He is the Director of Stanley Smith (UK) Horticultural Trust which seeks to make grants to individuals and organisations developing projects in horticulture, gardening and botany, particularly those accessible to the public. He currently sits as Trustee or Chair on a number of Committees and Boards including National Tropical Botanical Garden, Hawai'i, St Andrews Botanic Garden, Moray Place Gardens, Edinburgh, and the Sibbald Trust.

Beth Bate
Beth is Director of Dundee Contemporary Arts, one of the UK's leading contemporary arts centres, providing the artistic and strategic leadership for the organisation. She also has a wealth of experience as a curator and arts administrator working on projects such as The Public in West Bromwich from 2002-04 and as co-director of Platform Projects, 2004-07, and Press Play Film Festival, 2009-13, in Newcastle. Beth is also currently a Board Member of V&A Dundee, a Scotland Advisory Committee member for the British Council and a Trustee of the Edinburgh Art Festival.

Georgia Fenwick Gomez
Georgia's background is in hospitality, catering and retail. She was educated and spent many years in New York where she started her own business sourcing and selling vintage clothing. Relocating to London in 2017 she started and continues to run her own bagel business together with her partner Gabriel. She is on the finance committee for Mount Stuart Trust and her special interests include branding and the hospitality sector.

Toby Anstruther
Toby chairs South Kensington Estates, a property group that manages and invests in a portfolio of commercial, residential and rural assets in London and Scotland. He manages Balcaskie Estate, a modern working estate in the heart of East Neuk of Fife and founded the food and drink hub Bowhouse. Alongside this he sits on a number of Boards including Cromwell Place - a new global arts hub in London, Foundation Scotland and UK Community Foundations.

John (Jack) Bute
Jack is the owner of the historic collections at Mount Stuart, and generously lends the collections to Mount Stuart Trust. The Trust, through a formal loan agreement, administers and cares for the collections on Jack's behalf.

The Team At Mount Stuart
Executive Team
Head of Visitor Operations
Donna Chisholm

With over 24 years' experience in the industry, Donna has been involved in key projects throughout the Trust's history, including the opening of the award-winning Visitor Centre in 2001, the introduction of self-catering accommodation for visitors, eatBute, the Visual Arts Programme, and Bute Kitchen. Today, Donna oversees all Visitor Operations at Mount Stuart.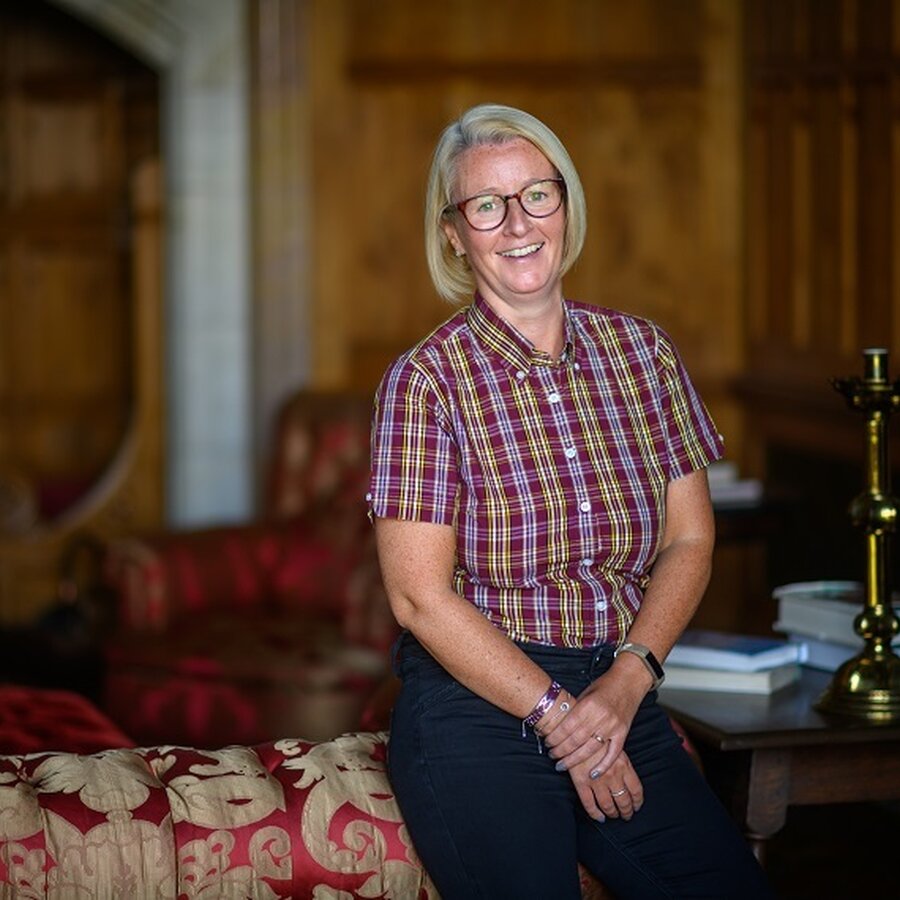 Head of Rural Operations
Harry Bowman

Before joining the Mount Stuart Trust in 2019, Harry was farming macadamia nuts in Kenya for 10 years. The project included planting 1,000 hectares of macadamia trees and building two factories. Today, Harry runs the Rural Operations for the Mount Stuart Trust.
Our Departments
Business Support
Business Support run the Finance and Communications functions within the business, with responsibility for IT, HR, Corporate Management and Community Engagement.

Contact the Business Support Team
Business & Community Liaison Officer- Fiona Hardie
E: contactus@mountstuart.com
T: 01700 503877 ext. 271
Collections
The administration, conservation and preservation of the historic records, books, art, and objects in the Bute Collection at Mount Stuart is at the heart of what the Collections team do. The Collections team manage research visits, enquiries, reproductions & permissions, and all Bute Collection loans.
Contact the Collections Team
Archivist- Lynsey Nairn, Curator- Jessica Insley, Librarian- Elizabeth Ingham
E: collections@mountstuart.com
T: 01700 503877 ext. 246
Contemporary Visual Arts

The Contemporary Visual Arts team host a variety of events and exhibitions throughout the year. They also work year-round to create a welcoming, nurturing environment for emerging and established artists.
Contact the Contemporary Visual Arts Team
Curator of Contemporary- Morven Gregor
E: morven@mountstuart.com
Events
At Mount Stuart our Events team oversee all private events including weddings, corporate events and also our public events.

Contact the Events Team
Events Manager- Kate Martin
E: contactus@mountstuart.com
T: 01700 503877 ext. 282


Gardens
The Gardens team manage our 300+ acres gardens at Mount Stuart, comprising the Kitchen Garden, Rock Garden, Wee Garden, and wider policies. The Forestry team are also part of the Gardens team at Mount Stuart, who specialise in the upkeep and maintenance of trees both at Mount Stuart, and across the wider island.
Contact the Gardens Team


T: 01700 502016
Learning
The Learning team cover a broad range of learning activities through Mount Stuart Trust, from visitor learning to schools & colleges, practical skills and academia and research.
Contact the Learning team
Learning Curator- Morven Gregor
E: Morven@mountstuart.com
Rural
Alongside the Maintenance of Mount Stuart House, the Rural team are responsible for the day-to-day management of the rural and residential portfolio. This includes management of both agricultural and commercial properties, engagement with communities, and working with third parties/stakeholders on the island, in order to improve the quality and offering of our portfolio, and to also protect the historic buildings we have in our care.
Contact the Rural Team
Head of Rural Operations- Harry Bowman
E: Rural Operations- Tom.Richmond@mountstuart.com
Property Enquiries- Residential@mounstuart.com
T: 01700 503877 ext. 272



Visitor Services
As the public face of Mount Stuart, the Visitor Services team welcome over 30,000 people to the visitor attraction each year. With a passion for sharing stories and making people smile, the team ensure that each visitor to the House, Gardens, Café & Shop, has an enjoyable and memorable visit.

Contact the Visitor Services Team
Visitor Services Manager- Louisa Davidson
E: contactus@mountstuart.com
T: 01700 503877 ext. 240