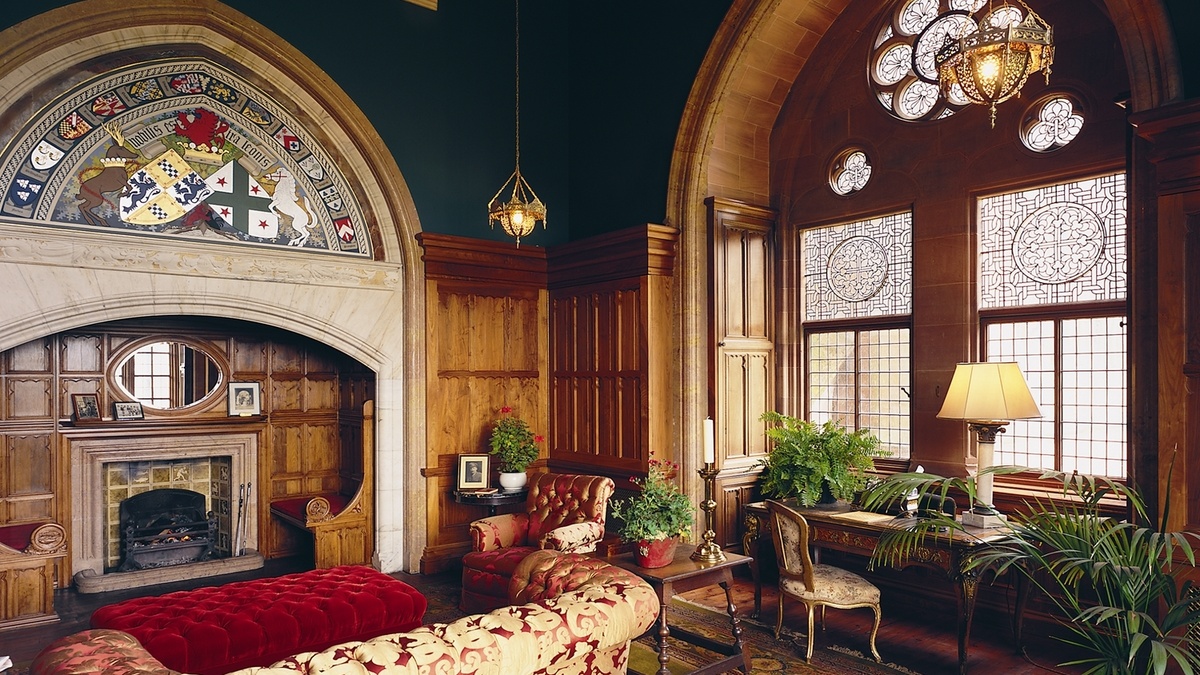 In the company of a senior Guide, you will be taken on a tour of Mount Stuart's magnificent interiors. Discover the fascinating history of the Bute family and view masterpieces from the Bute Collection.
Guided tours are available each morning prior to the house opening to the public and each afternoon after it closes. For availability and to book, please email: contactus@mountstuart.com.
All prices are based on two people with group discounts available for parties of 6 people or more.
On certain dates throughout the year access to rooms may be limited to allow for special event preparation and conservation work. Where possible, any restricted access with be highlighted in advance of the tour date.
1 Hour Private Tour - £30.00PP
Explore the principal rooms open to the public on self-guided free flow admission including the Drawing Room, Dining Room and the Marble Chapel.
90 Minute Private Tour - £45.00PP
View all of the rooms included in the 1 Hour Private Tour plus exclusive access to the Smoking Room and private Burges Chapel.
2 Hour Private Tour - £60.00PP
View all of the rooms included in the 90 Minute Private Tour plus access to additional Gallery bedrooms, the 4th Floor Balcony and Billiard Room.