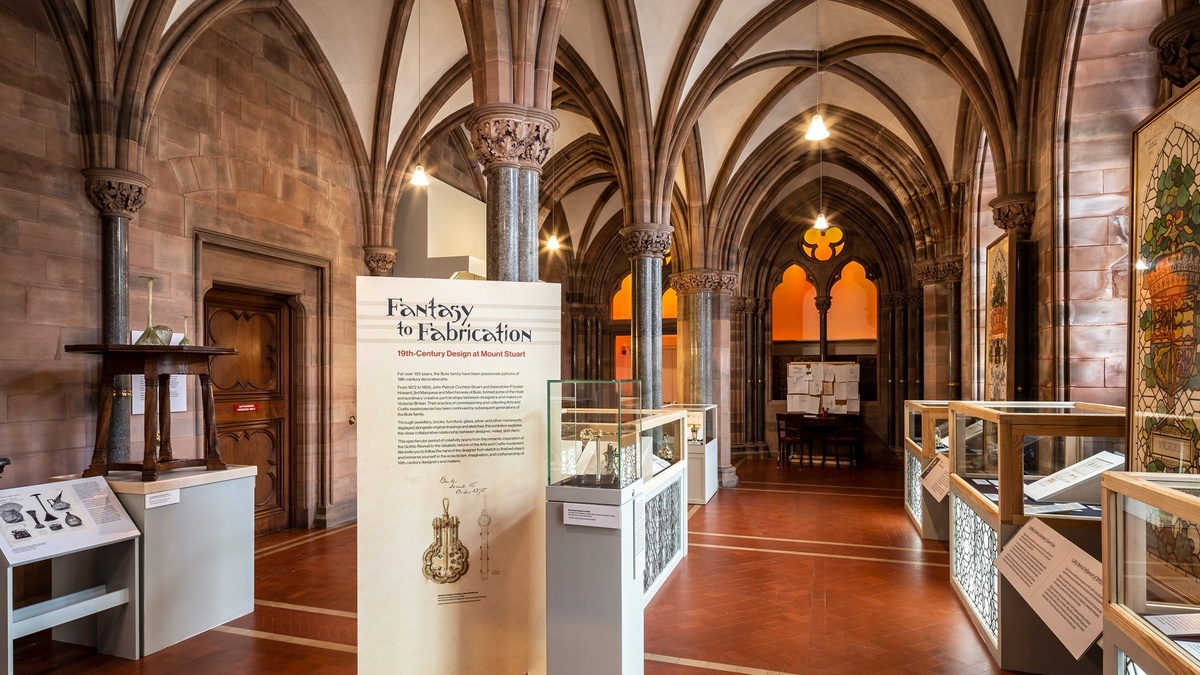 A world of wonder.
Delve into our past exhibitions, displays and installations featuring the historic Bute Collection.
Fantasy to Fabrication: 19th Century Design at Mount Stuart
25th May - 30th October 2022
Journey from sketchbook to finished object in Mount Stuart's exhibition of Victorian decorative art, displayed alongside original design drawings from the Bute Collection. This exhibition celebrated the imagination, eclecticism, and creative process of acclaimed 19th-century designers William Burges, Horatio Walter Lonsdale, Robert Weir Schultz, Sir Robert Lorimer and William Morris. Assembling spectacular examples of jewellery, furniture, watercolours, books, stained glass, silver and other metalwork - it explored the Bute family legacy of commissioning and collecting Arts & Crafts and Gothic Revival masterpieces. Curated in-house, this was the first time that many of these treasures from the Bute Collection were exhibited publicly, paired with several rarely seen objects on loan from national institutions, such as RIBA and the V&A Museum.
Mary, Queen of Scots
2nd May 2019 - 27th October 2019
Held in the Purple Library, Mary, Queen of Scots, was an intimate show featuring a diverse range of artefacts, artworks, manuscripts and books exploring the facts and fiction surrounding Scotland's best known monarch. Mary Stuart (1542-1587) is one of history's most compelling and controversial characters and has been the subject of paintings, plays, books and films from the time of her execution in 1587 to the present day. At the centre of the exhibition was an original manuscript containing Sir Robert Wingfield of Upton's captivating eyewitness account of Mary's execution in February, 1587. The graphic account – also available in transcription from our Online Shop – was joined by rare contemporary 16th-century depictions of the Queen, amongst them a charming, hand-drawn illustration by an anonymous Scottish scribe showing the tall Queen towering over her diminutive French husband.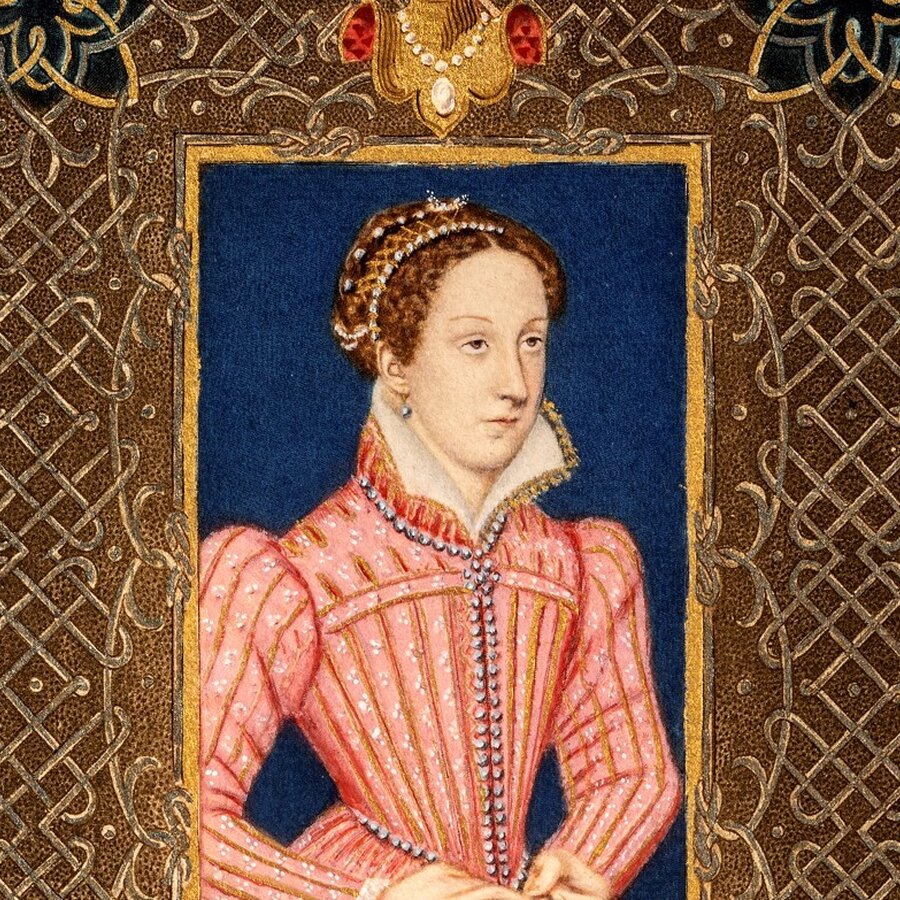 Art of Power: Treasures from the Bute Collection
31 March 2017 - 14 January 2018

This collaborative exhibition across two venues - Mount Stuart and The Hunterian Museum and Art Gallery, Glasgow - introduced to the public one of the foremost private collections in the UK. One of the great strengths of the Bute Collection are the important Dutch and Flemish works collected in the 1760s and 1770s by John Stuart, Third Earl of Bute (1713–1792). At Luton Hoo, the Third Earl settled down to become the most important British collector of Dutch paintings, assembling for the purpose a library and collection of prints and drawings (dispersed 1794-1809). The exhibition of 26 pictures at the University of Glasgow provided a window onto the riches of Mount Stuart, such as jewel-like landscapes by Savery, Cuyp, Berchem, and Ruisdael, as well as genre scenes by Steen, Teniers, and Metsu. Visitors to Mount Stuart saw the extraordinary collection of family portraits by Batoni, Ramsay and Reynolds as well as works by Hobbema, Steen, Willem van Herp and Pieter van Slingelandt.