Celebrating Shakespeare's First Folios across Scotland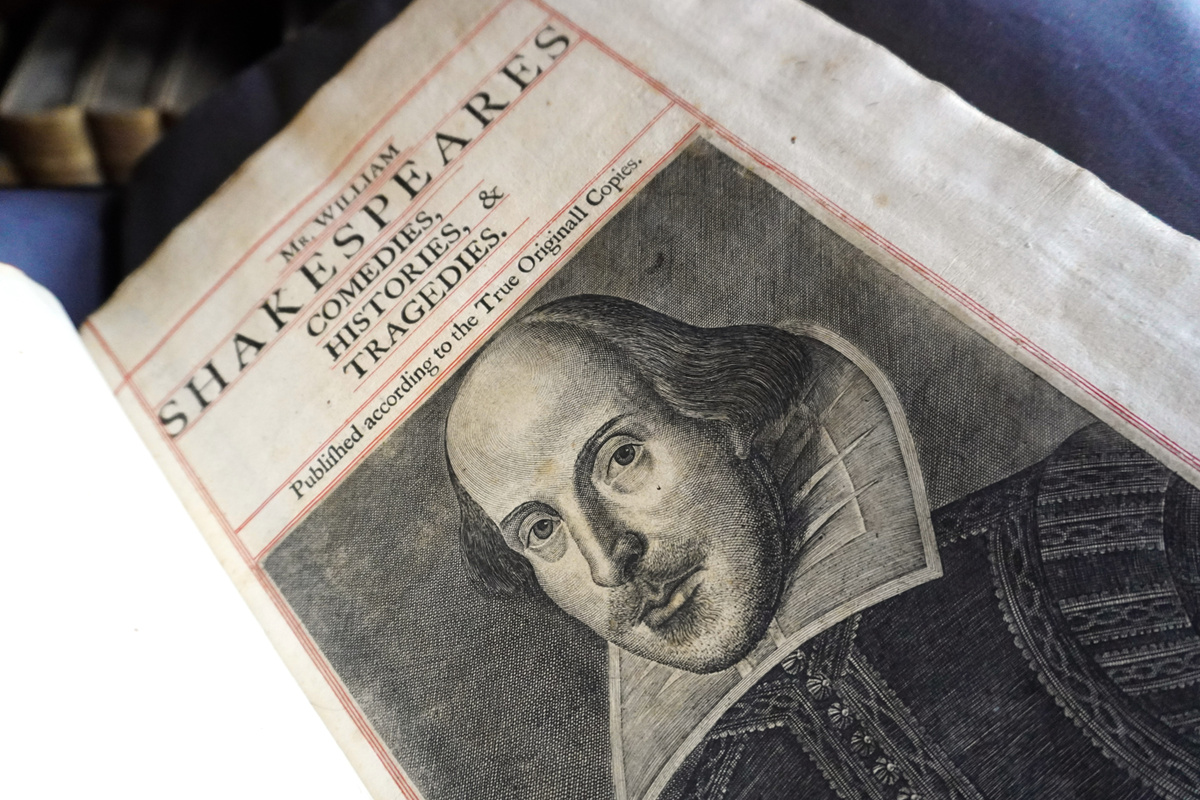 This year is the 400th Birthday of The First Folio, the first printed edition of William Shakespeare's collected plays. As part of the UK and Ireland Folio400 celebrations, three copies in Scottish collections will go on public display throughout 2023 - including the Bute Collection at Mount Stuart's First Folio.
Only 18 of Shakespeare's plays appeared in print during his lifetime, and some of these were in corrupt or pirated editions. The First Folio collection contains 36 plays, 18 of which were here published for the first time, saving works such as The Tempest and Macbeth from probable extinction.
About 750 copies of the 1623 First Folio were printed. 235 are known to have survived with 50 copies still in the UK, 149 in USA and 36 in other corners of the world (nine of which are listed as 'missing').
Professor Adrian Streete, Head of English Literature at the University of Glasgow, said: "Today the First Folio is a literary and cultural monument, as several of those involved in collecting and printing Shakespeare's plays four hundred years ago hoped it would be. Yet in 1623, the publishing of the First Folio was an expensive and risky undertaking. Shakespeare's popularity was not then what it would become later.
"The story of how Mr. William Shakespeares Comedies, Histories, & Tragedies became the 'First Folio' is a long and complicated one, bound up with shifting ideas of literary prestige, the theatre, and national identity. But the First Folio remains a monument to the enduring power of literature to help us make sense of ourselves and others, and to imagine new and better worlds."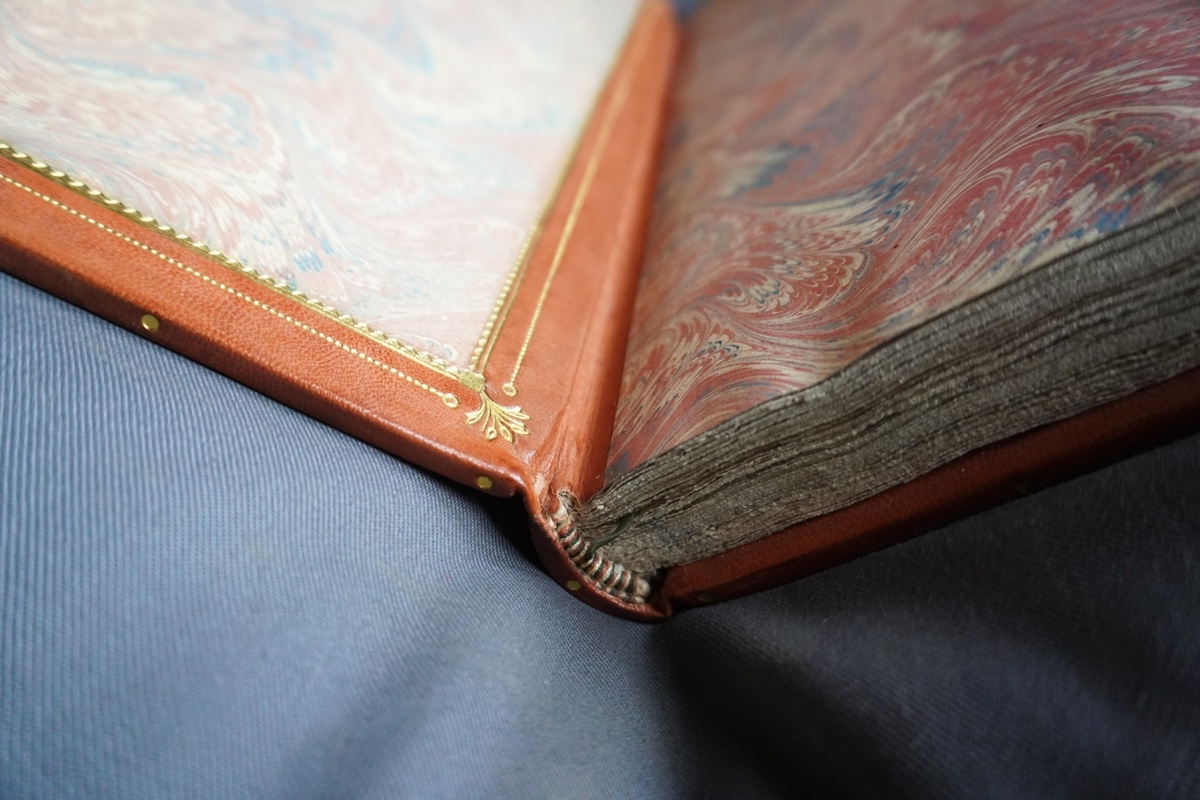 The water-marbled endpapers of the Bute Collection at Mount Stuart's Shakespeare First Folio.
The Scottish First Folios are three different books, in three very different collections, with three different stories to tell.
The National Library of Scotland's Head of Rare Books, Maps and Music, Helen Vincent said: "We've seen everyone from school children to actors to researchers fascinated by the First Folio and the stories it contains, so we're looking forward to bringing it to a wide audience in our Treasures exhibition. It will be on display for the actual birthday of the book in November – the month it was first offered for sale in 1623. I'm sure the people who put such effort into producing this book would love to know that 400 years later, their dedication to preserving and sharing all of Shakespeare's plays continues to have such a profound impact on culture in all its forms."
The Mount Stuart Trust's Librarian, Elizabeth Ingham said: "We are indebted to the people who edited, printed, and published the First Folio in 1623, who preserved the memory of Shakespeare and ensured the survival of his extraordinary plays for future generations. We are delighted to display the Bute Collection's First Folio to celebrate the 400th publication anniversary and we can't wait to share the wonders of Shakespeare's work with school groups and our visitors to Mount Stuart this April."
Julie Gardham, Senior Librarian, Archives & Special Collections, University of Glasgow, said: "It is always a joy to show our First Folio to students at the University. At first glance it seems to be dilapidated and imperfect but turning its pages and seeing the annotations of an early owner who 'knew' some of the actors and comments on the plays gives us a thrilling direct connection to Shakespeare's time."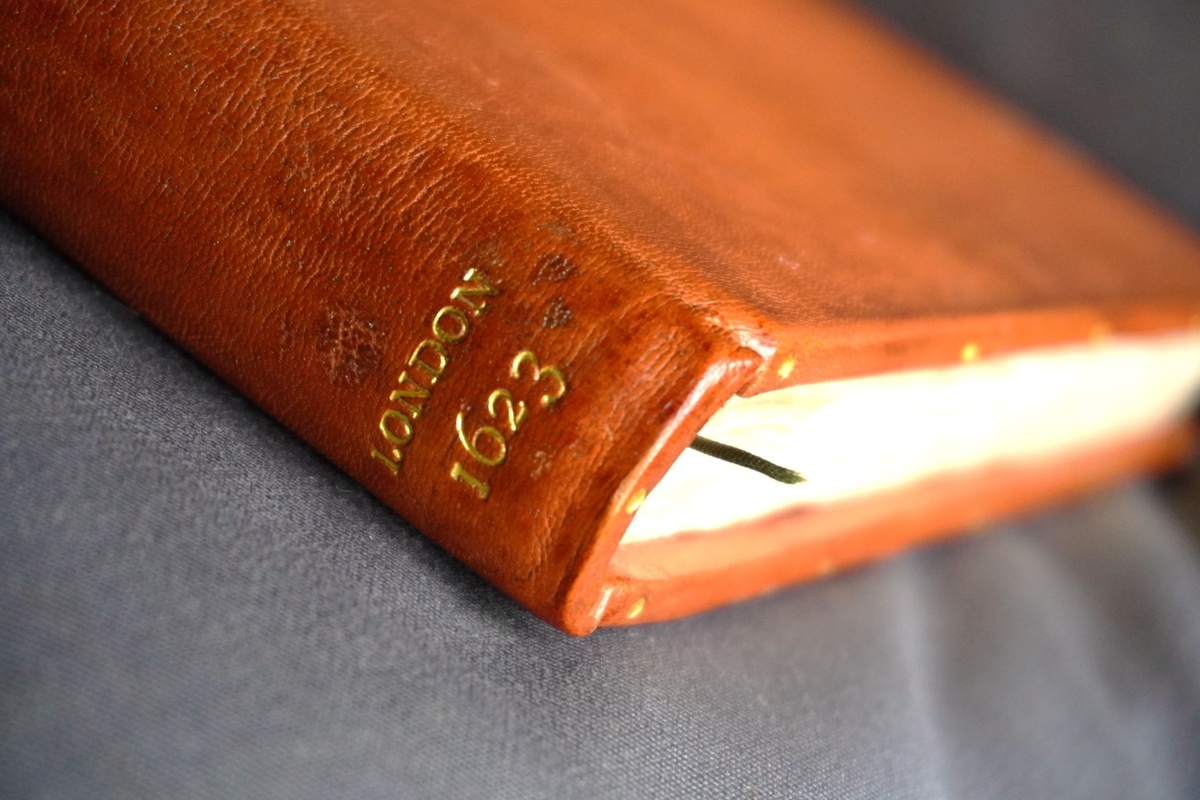 The Bute Collection's Shakespeare First Folio as bound by the Edinburgh bookbinder, William Pender in 1931-32.