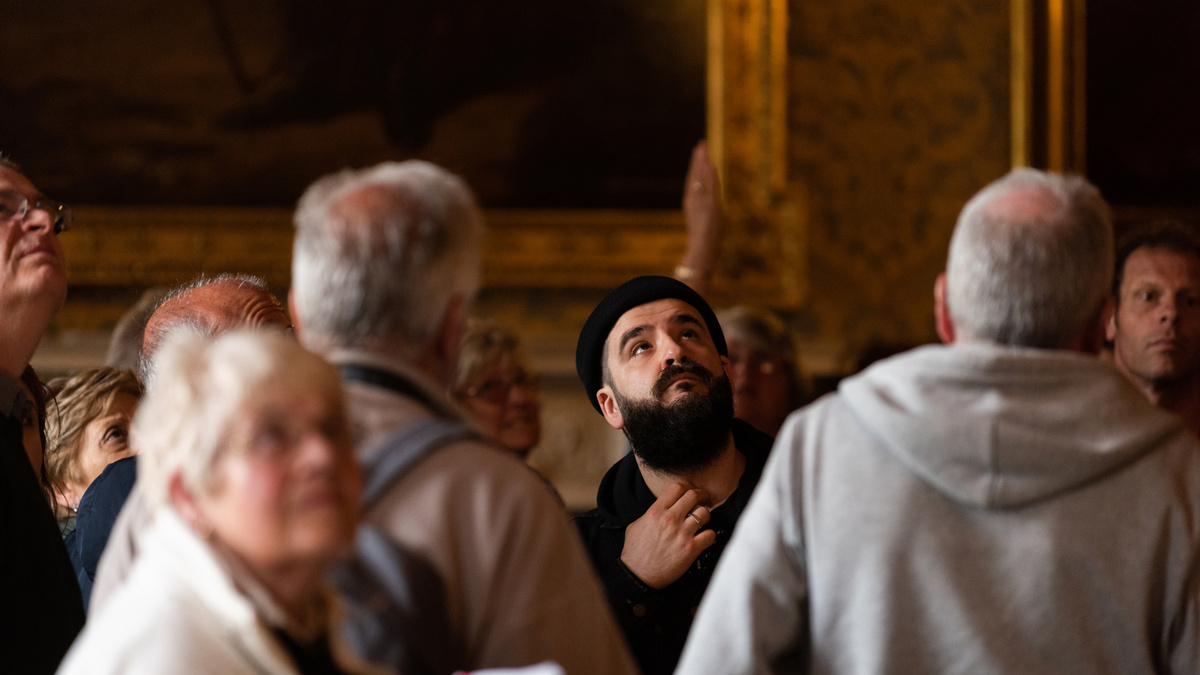 Contemporary Visual Arts
Each contemporary art exhibition at Mount Stuart is accompanied by a series of entertaining and informative events. Typically this includes: artist's talks, publication launches, guided tours, workshops and themed activities.
If you are new to contemporary art, our range of activities may unlock a new passion.
Artist's talks, for example, are an amazing opportunity to hear artists reflect on their work; how Mount Stuart and its collections have inspired them and to have your questions answered.
Established in 2001, details of previous exhibitions and publications can be found here: https://www.mountstuart.com/arts/visual-artists-archive
Families

Holiday Programmes
These fun, creative drop-in family sessions take place regularly through school holidays at Easter, Summer and October. Inspired by the changing seasons, the natural environment, exhibitions by visiting artists and the house, its history and collections each session is designed to appeal to a broad age-range.
Dates announced prior to each season. All sessions are free.
Sat-Art-Days

For the past few years, we have been run family friendly Saturday morning sessions of creative fun on the last Saturday of the month during January-April and September-November. Sessions are designed for 4-12year olds with an accompanying adult, but we do try to accommodate older and young siblings too.
During the COVID 19 pandemic we created a series of online alternative to Sat-Art-Days; short films to inspired creativity and making called Every Day is Art Day. You can watch them here.
Watch this space for the return of Sat-Art-Day post-Covid restrictions.
Community

Mount Stuart Trust has strong links with the local community and seeks to maintain active relationships through partnerships and projects.
Established partners include Achievement Bute and Community Education.
One-off events or short courses- such as Babies at Mount Stuart or International Women's Day sharing lunch- are announced through this website and social media.
For those with a particular interest in gardens and the natural environment, we work in partnership with The University of The Highlands and Islands in running a number of courses in horticulture and land based subjects. The grounds of Mount Stuart provide one of the most beautiful and unique learning spaces imaginable. Please contact UHI for more details. https://www.uhi.ac.uk/en/
After a day in the garden either at Mount Stuart or at home, you might find you have a bit of an appetite. We regularly share some of our favourite recipes online; from Fruit Loaf ( a favourite with the young chefs of Apple Tree Nursery) to what to do with wild garlic Wild Garlic, and how you can use it | Mount Stuart
Publications

For those who enjoy discovering the stories of Mount Stuart on the page, we have a range of publications including our colourful and informative guidebook. Explore the options here: