The Bute Archive at Mount Stuart's Bonnie Prince Charlie Cryptogram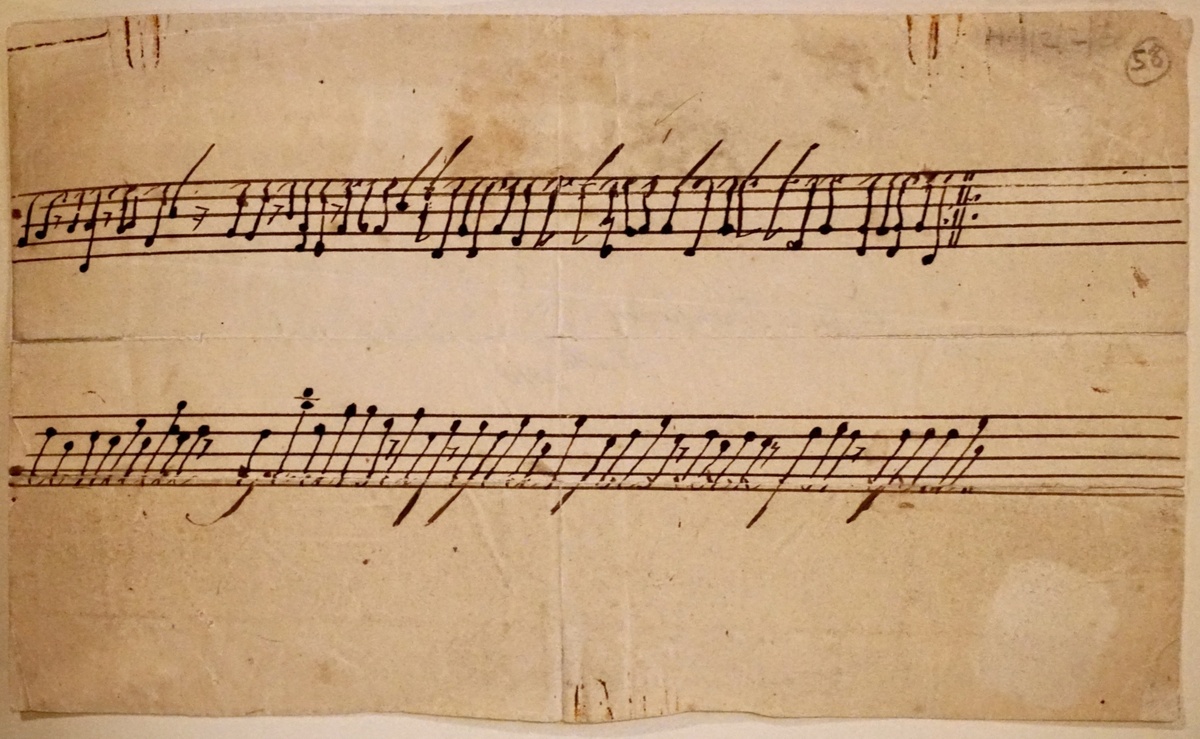 For Hogmanay 2020 to mark the 300th anniversary of Bonnie Prince Charlie's birth, we are delighted to share with you an intriguing little document from the Bute Archive at Mount Stuart.
This musical warning is a cryptogram (a message in cipher) that was sent to Prince Charles Edward Stuart in the form of two staves of musical notes, which when folded together curiously reads, 'conceal yourself your foes look for you.'

The cryptogram was part of the famed collection of Jacobite relics collected by Ewen 'Cluny' MacPherson of Cluny (1706-1764), who was the Chief of Clan Chattan, a Jacobite colonel, and a trusted ally of the heir to the Jacobite throne: Bonnie Prince Charlie. After the devastating Jacobite defeat at Culloden, Cluny took refuge in the Highlands and sheltered the fugitive Bonnie Prince Charlie in a cave now known as 'Cluny's Cage' on Ben Alder.
Cluny continued to be a loyal aid of the Jacobite Prince, and the pair corresponded throughout the Prince's eventual escape to Rome through France and Switzerland. After Cluny's death, his estate and possessions descended to Duncan MacPherson of Cluny (1748-1817), and later to his son Ewen 'Cluny' Macpherson of Cluny (1804-1884) - whose 1818 ownership is inscribed on the reverse of this cryptogram.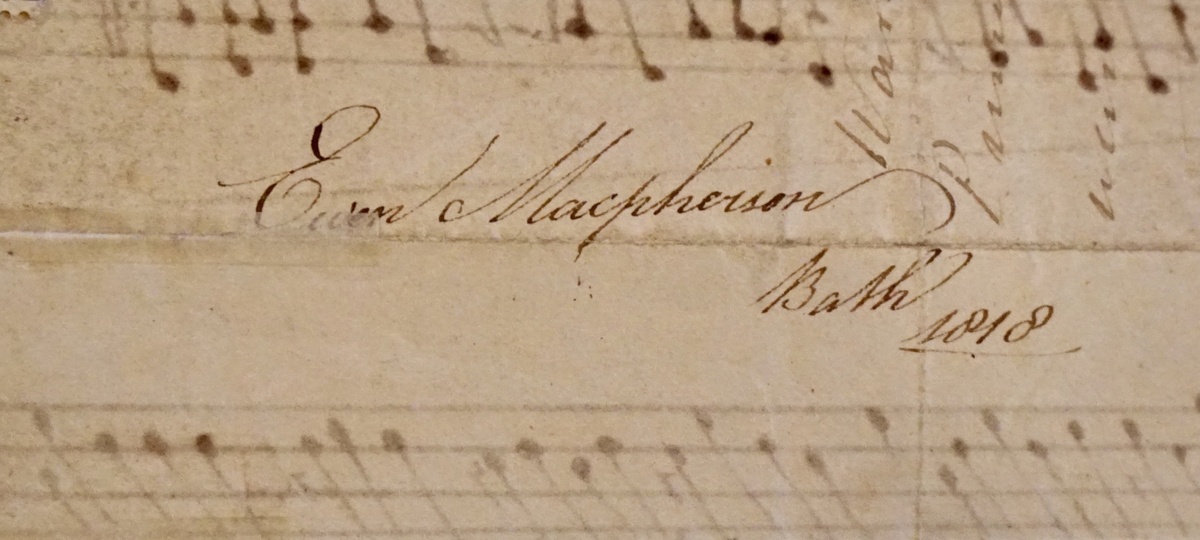 The cryptogram was among a number of relics allegedly once owned and worn by the Young Pretender as documented in the the Catalogue of Relics, Curiosities Etc at Cluny Castle in 1877. Other items from the Cluny Castle relic collection included a targe, which is now in the collection of the National Museum Scotland, and a sporran which is also part of the Bute Collection at Mount Stuart today.
The tale of Ewen 'Cluny' MacPherson and the Cluny Castle relics captivated Jacobite enthusiasts throughout the nineteenth century, resulting in Queen Victoria visiting Cluny Castle to view the relics in 1847, and for Cluny to be memorialised by Robert Louis Stevenson in his novel 'Kidnapped'. The cryptogram also featured in the Scottish Archaeological and Historical Collection exhibition in the Bishop's Castle at the International Exhibition Glasgow in 1888, which was Glasgow's first international exhibition. Later, the crytogram was acquired in the early 1930s by John Crichton-Stuart, 4th Marquess of Bute, to join the Bute Archive at Mount Stuart's rich Jacobite Manuscript Collection (Ref: JAC/1/3/58).
Today, Bonnie Prince Charlie and the Jacobites continue to enrapture us, and we are thrilled to share this intriguing document to mark the tercentenary of Bonnie Prince Charlie's birthday.
From all of us at the Mount Stuart Trust, we wish you a Happy Hogmanay on the 300th anniversary of Bonnie Prince Charlie's birth!