The New Round-house Ticket Office at Mount Stuart
Mount Stuart's new ticket office has a very interesting history...
Just above the South Shrubbery sits two small buildings known as the Game Larder and the Beef House. The square Beef House is a Georgian structure, likely to have been the "Cold Meat Larder" identified in an 1823 inventory of the Bute Estate buildings.
The circular Game Larder is of the Arts and Crafts architectural style and was built between 1908-1938 for the fourth Marquess of Bute. This building is known as the Round-house. Today it serves as our Ticket Office, and the original hooks used to hang game caught on the Bute Estate (such as deer, pheasants and rabbits) can still be seen on the shelves!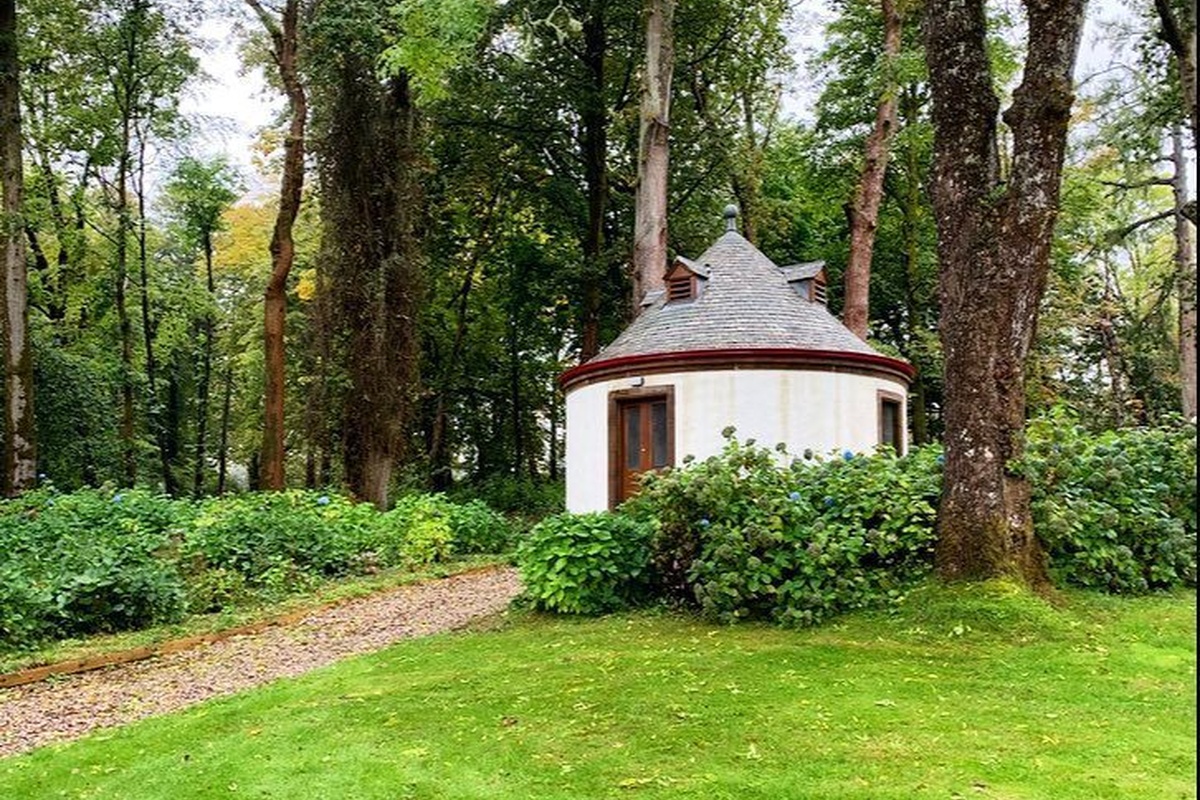 When you visit Mount Stuart, the Round-house will be the first port of call for any on-site visitor enquiries. Pop in and speak to our team who will be happy to share what's on and what can be seen in the gardens.
During our open season, the Round-house will be open 10am-4pm daily. Visitors can collect garden maps, purchase tickets and buy guidebooks and postcards, members can also collect car passes and membership cards here.