Textile History Students come to Mount Stuart
Two students from the University of Glasgow's Art History: Dress and Textile Histories MLitt programme began a four-month work placement starting in February 2022.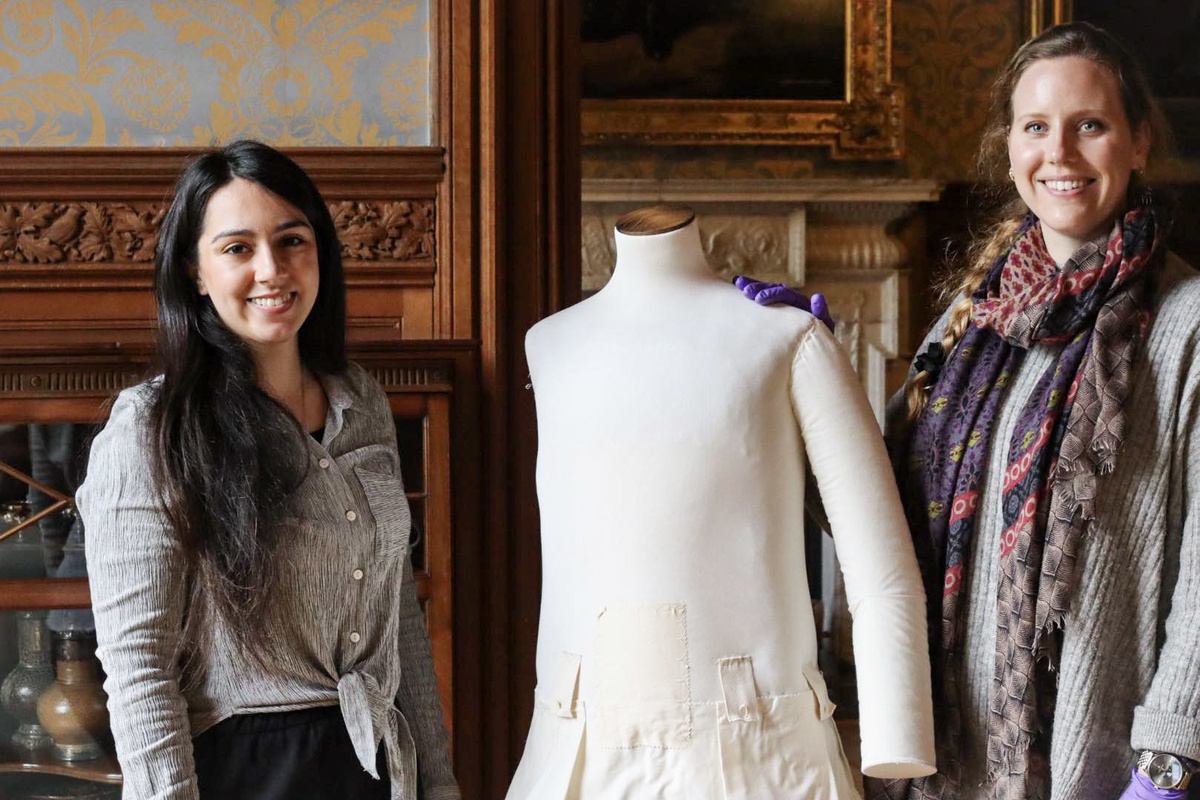 The students are currently researching some of the fascinating historic dress and textiles which are part of the Bute Collection at Mount Stuart - including outfits depicted in familiar portraits from around the House.

Annie and Gabriela are both postgraduate students from the University of Glasgow's Dress and Textile Histories programme.
Here's a sneak peek at who the students are, and what they've been up to over the past few weeks...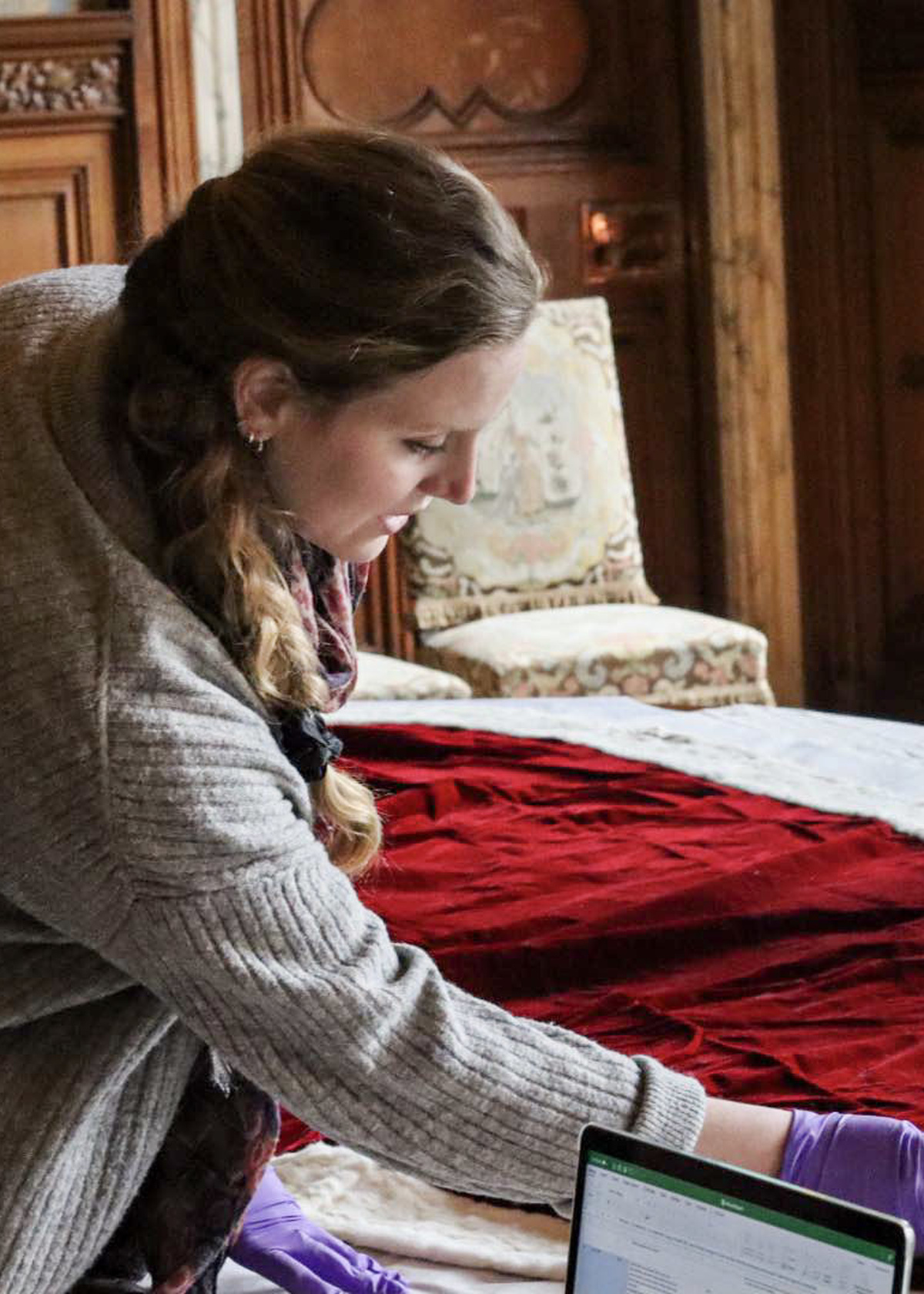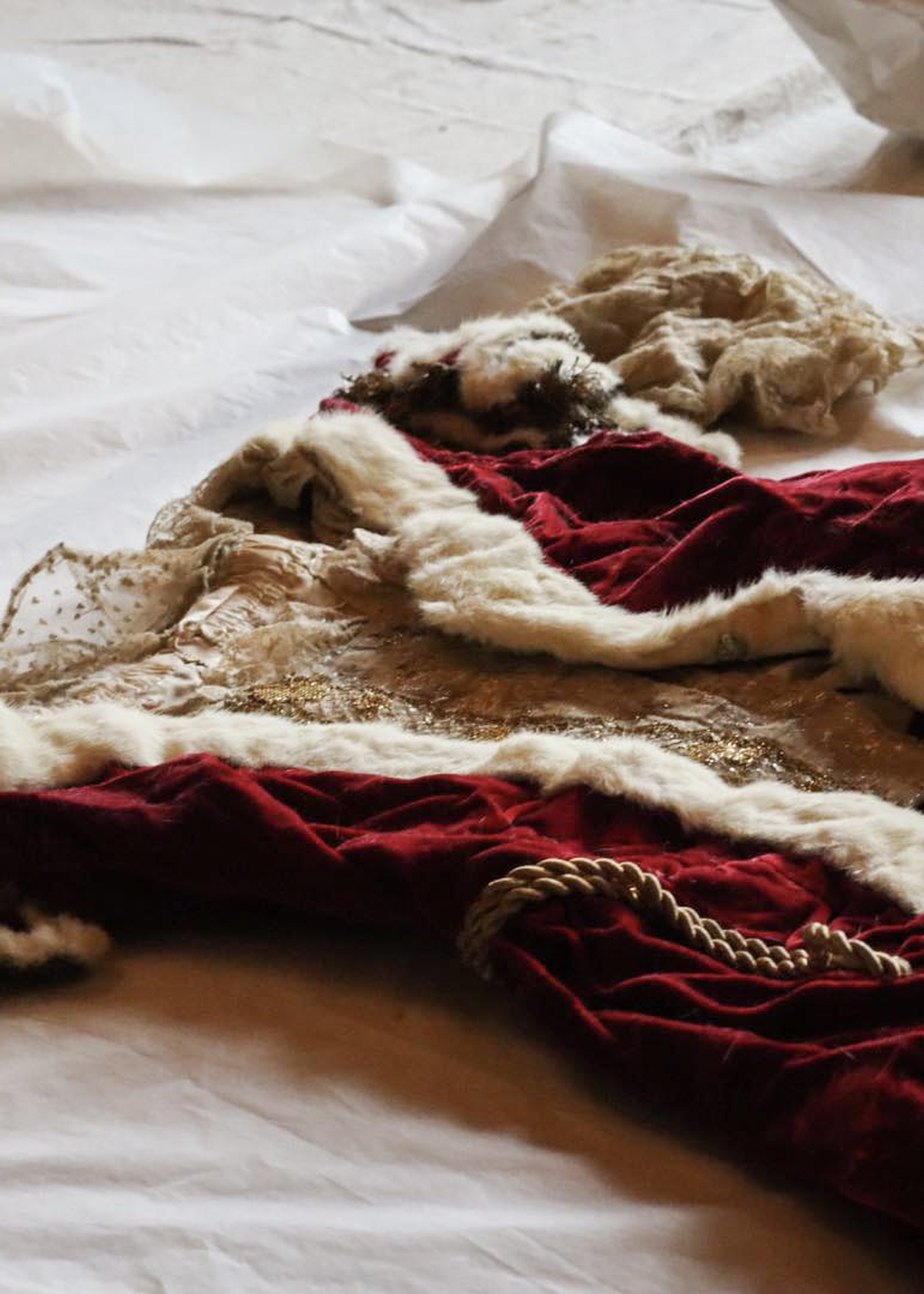 With a background in environmental studies and fine jewellery, Annie is focusing on the research of the coronation robes worn by several of the Bute Marchionesses. When she is on site at Mount Stuart, Annie works with both the original garments and portraits to piece together the fantastic story of ceremonial dress in the Bute family. Through the alterations made to the garments and portraiture, we can illustrate the way in which ceremonial dress has been passed down through generations.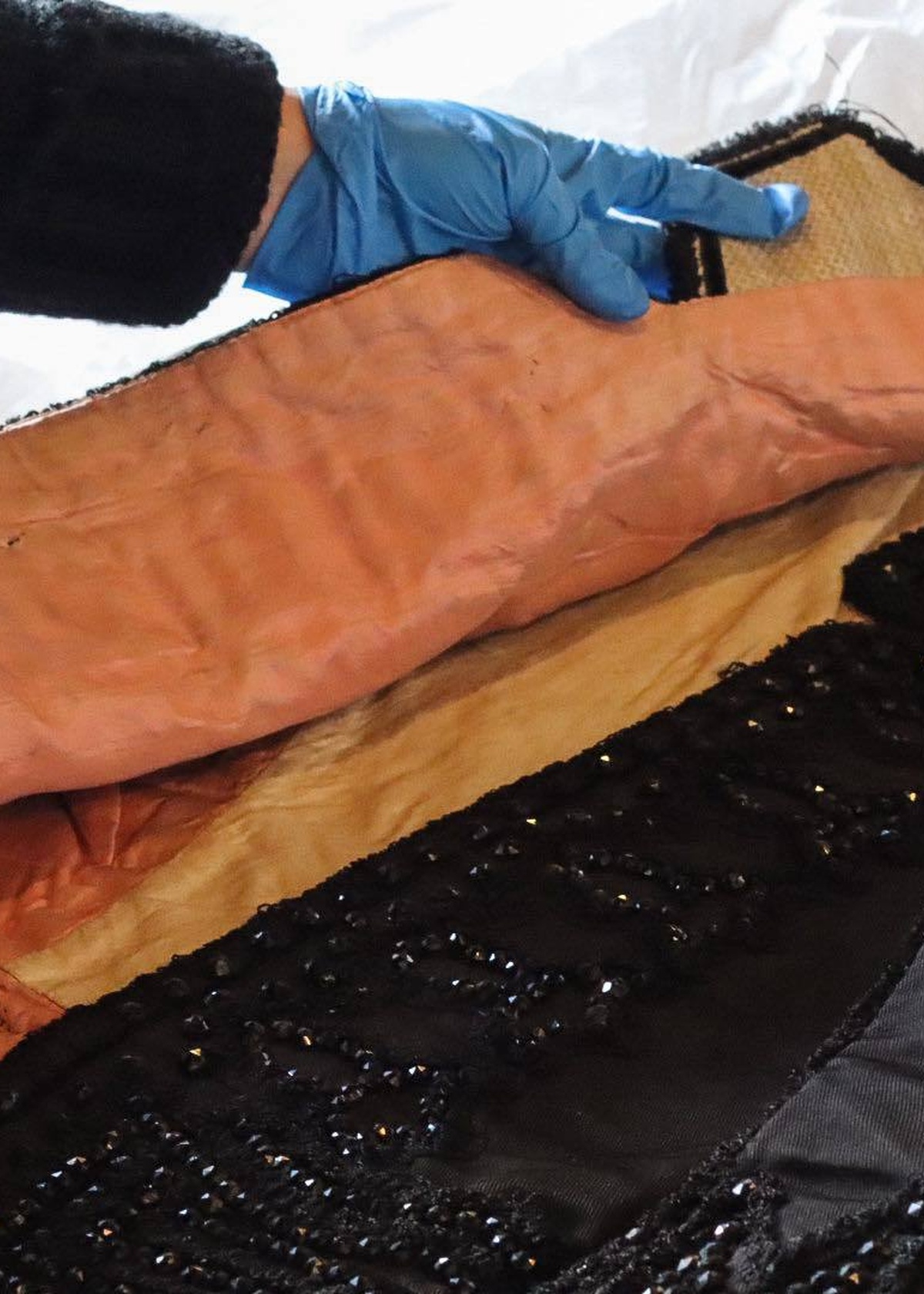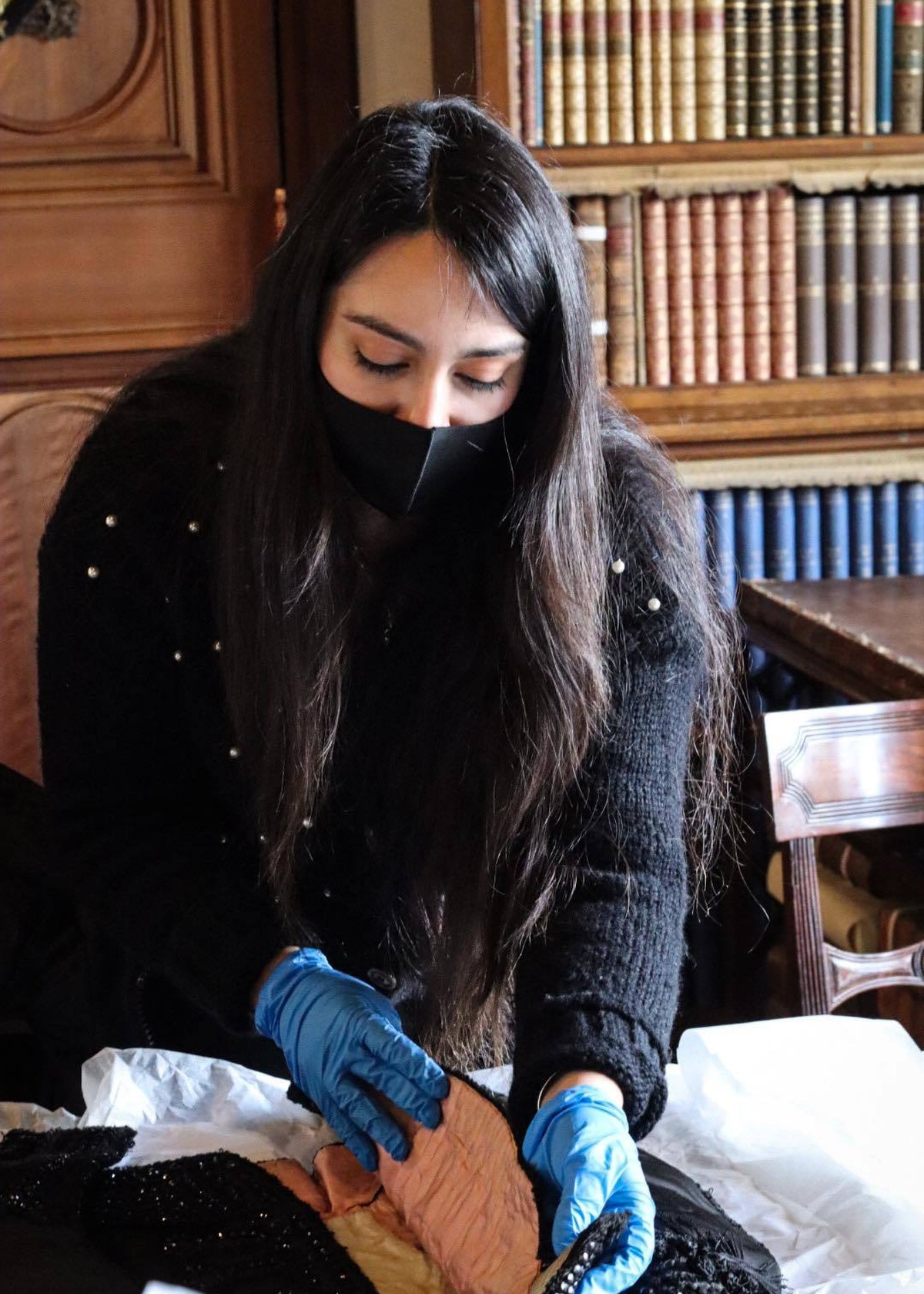 Prior to her postgraduate studies in Glasgow, Gabriela studied Art History in New York, focusing on eighteenth-century French and British portraiture, which inevitably initiated her interest in dress and fashion history. At Mount Stuart, Gabriela is working with the extant garments ('Spanish Grandee Dress') belonging to John, Lord Mountstuart, the son of the 3rd Earl and 1st Marquess of Bute, which is illustrated in his portrait by Thomas Lawrence, situated in the dining room. This research will help with the completion of the catalogue entry for Lord Mountstuart's garments, an important aspect of the documentation process for the dresses and textiles held in the Bute Collection.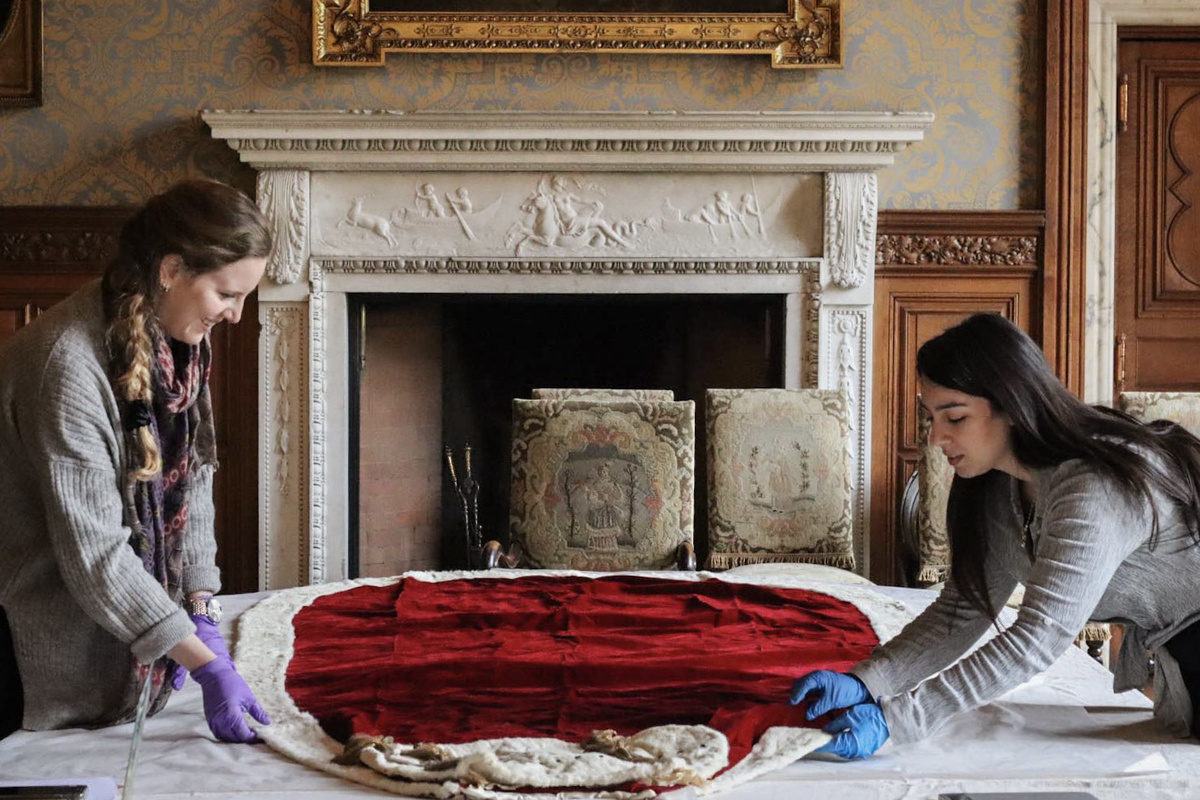 Stay tuned for behind-the-scenes updates from the students, and a special guest blog by Annie and Gabriela later this year.