Mount Stuart Trust Receives 2nd Generation Weeping Elm from historical tree
The Gardens had a tree planting last week, Martin Dieghan, who was head of parks on the Isle of Bute kindly donated a weeping elm tree (Camperdownii) he had grown from an iconic tree on the putting green in Rothesay.
The Weeping Elm which grew on the Esplanade putting green was admired by locals and visitors alike with many taking photos next to it, particularly during weddings.
Although the original elm died 20 years ago, prior to its death seeds were gathered germinated and grown in pots. The elm pictured is a 12 year old 2nd generation plant, which carrying the genes of its grandparent.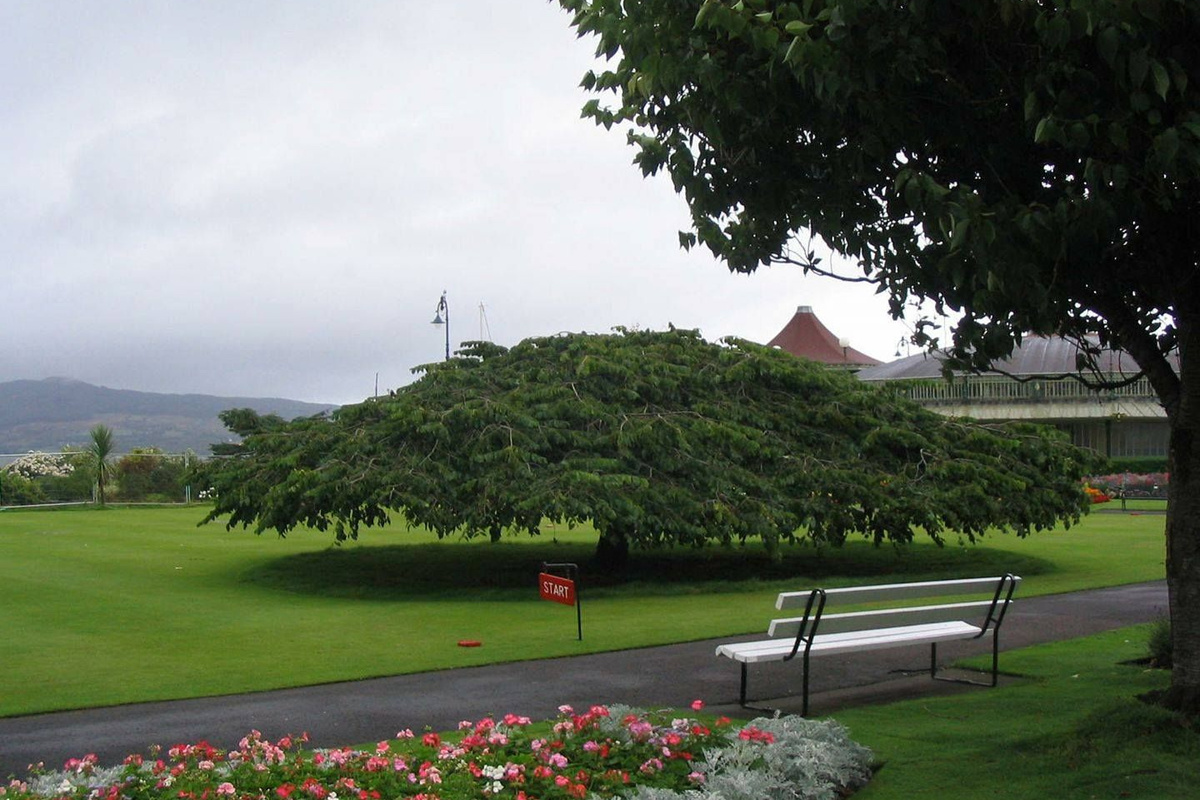 The much loved 'Grandparent' Elm Tree on the putting green from which the seeds were collected and nurtured by Martin.
Martin Deighan who was the man behind the preservation of this beautiful elm said; 'I thank Sophie Crichton-Stuart for providing a home for the elm in the magnificent Mount Stuart gardens and I look forward to seeing the progress of the elm . I would also like to thank he gardens staff for the their assistance with arrangements and planting, and I hope to continue raising weeping elms with the seeds from these 2nd generation elms, which will contribute to carbon capture in a small way.'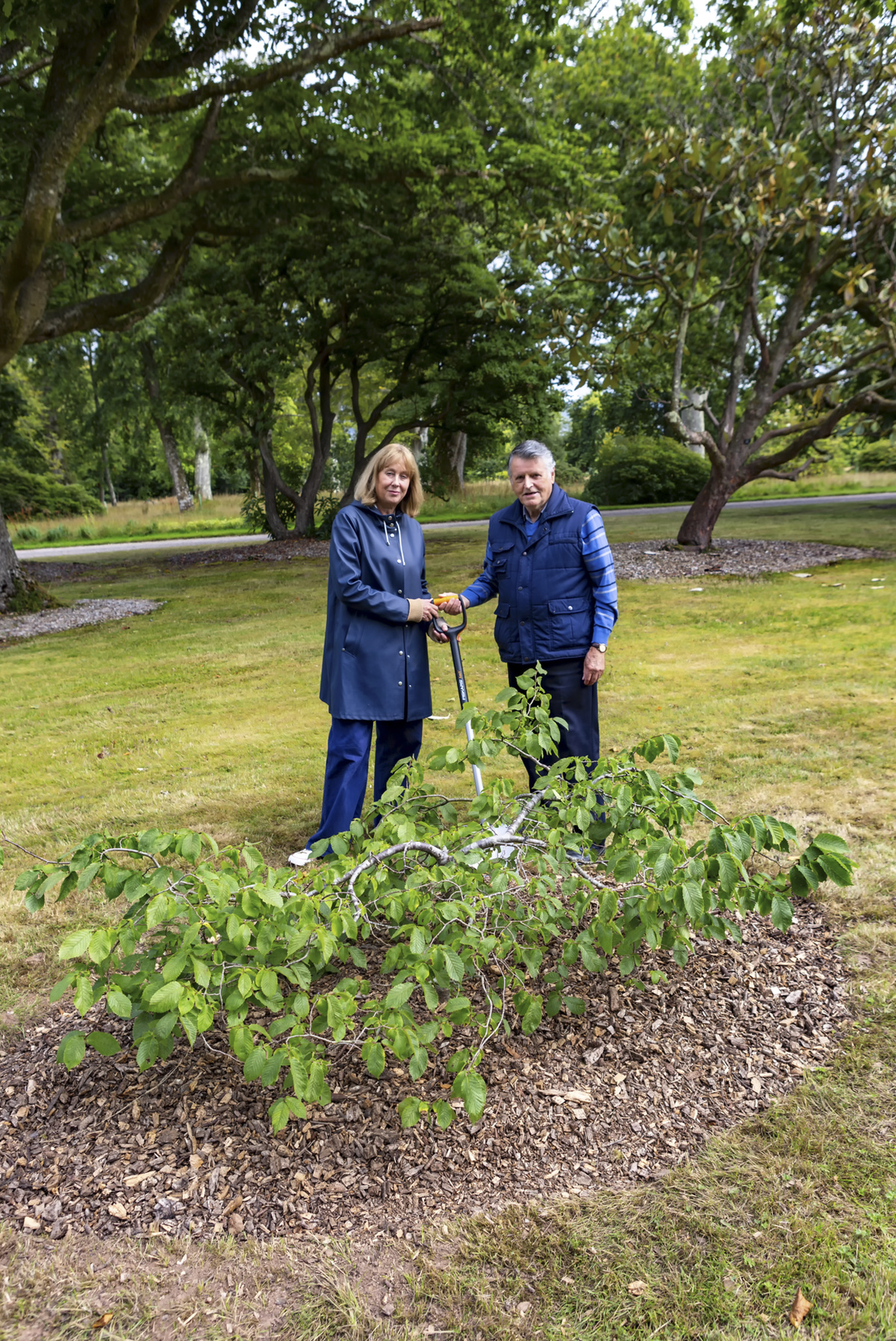 The tree has been planted next to the house where we hope it will make a fantastic specimen tree in years to come.