Letters of Note: Cataloguing Lady Margaret's Archive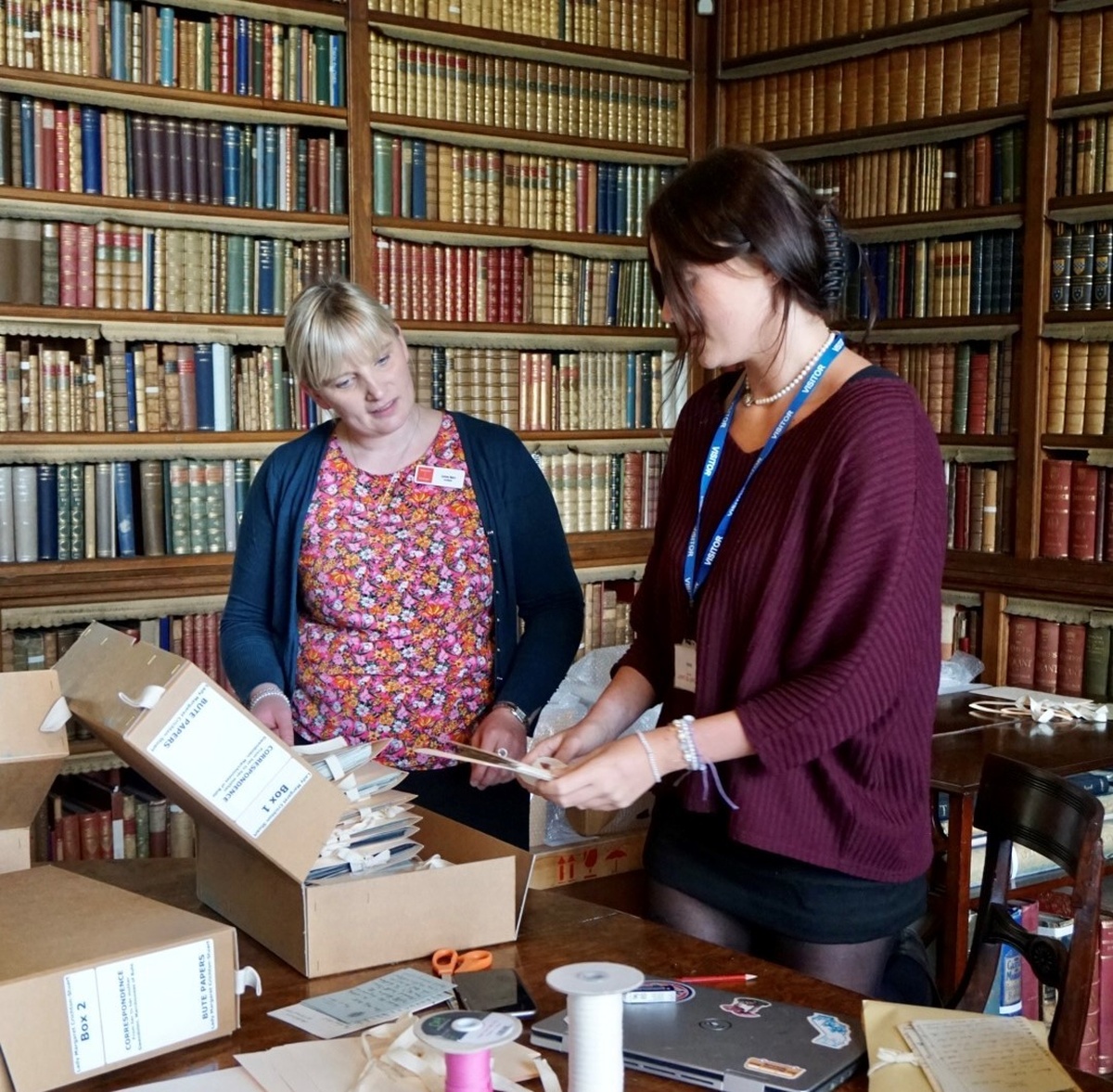 Mount Stuart Trust was delighted to host three wonderful students from the University of Dundee's School of Humanities this Summer, who came to undertake an archive cataloguing internship with the Bute Collection at Mount Stuart. Read on to find out how one of our students, Connie, found her time cataloguing the Lady Margaret Crichton-Stuart Archive Collection, and read to the bottom for links to two more blogs detailing Valerie and Abby's experiences cataloguing the Archive of the Bute Collection at Mount Stuart in 2022.
The email offering me the opportunity to apply for an archival internship at Mount Stuart on the Isle of Bute could not have arrived in my inbox at a more perfect time. As a history student about to enter the third year of my undergraduate degree and having just returned from second year spent studying in San Francisco, I was ready for an adventure before I got back on the intense academic train that would be the last two years of my degree.
Application successful, I set off to the best alternative to the white sandy beaches and aqua blue waters of California that Scotland has to offer: the Isle of Bute. I was not disappointed, the scenery of the island that greeted the ferry felt like a world away from rainy Glasgow, and walking up to Mount Stuart, I soon concluded it truly put any Hollywood mansion to shame.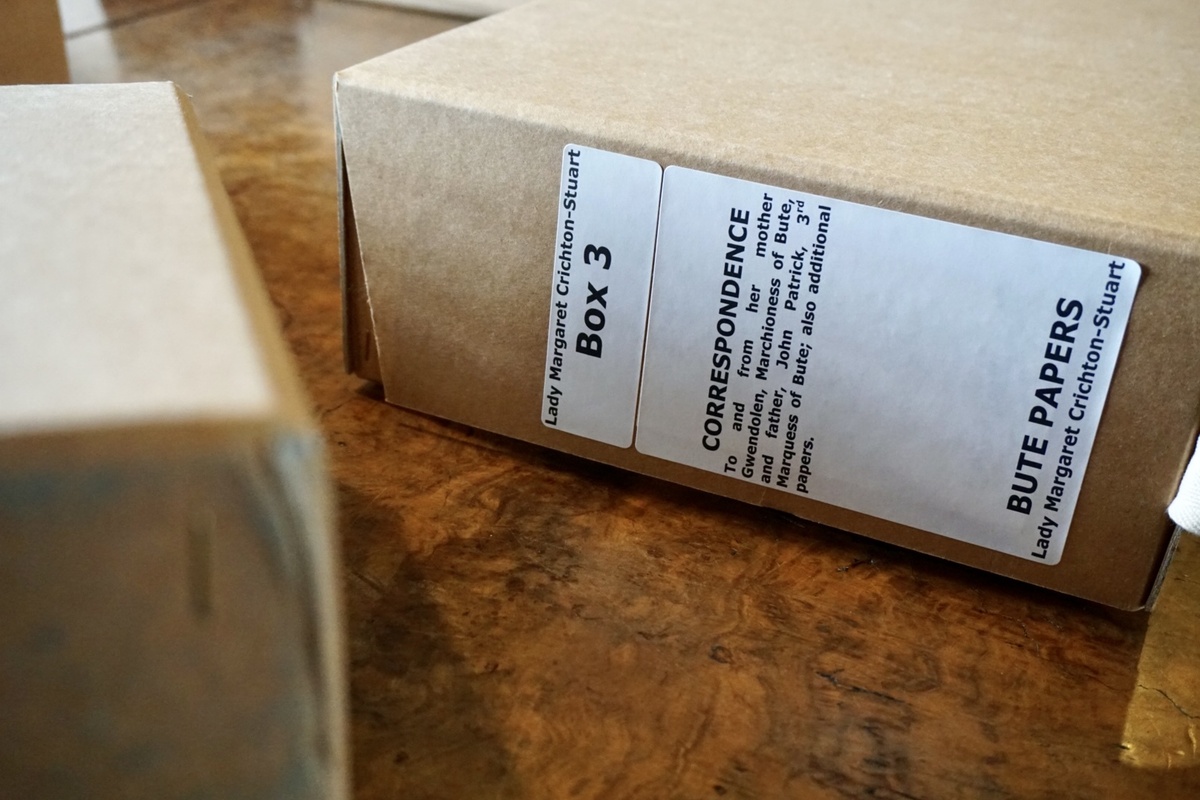 Mount Stuart as it stands today was brought into existence as a part of the vision of the third Marquess of Bute after the previous Georgian house burned down in December 1877. The "white wings" of the old house remained, but the middle part of the house designed and built for the 3rd Marquess makes Mount Stuart the wonder that it is.
The mansion reflects the vision of the 3rd Marquess with the red stone exterior combining exquisite decoration in the stained-glass and multi-coloured marble pillars together with the technological wonders of the time, such as electric lighting, a still-functional elevator, and an indoor swimming pool. However, it soon became clear there was a secret gem hidden among all of the exterior beauty: the Archive of the Bute Collection. It was in the Archive that my task awaited.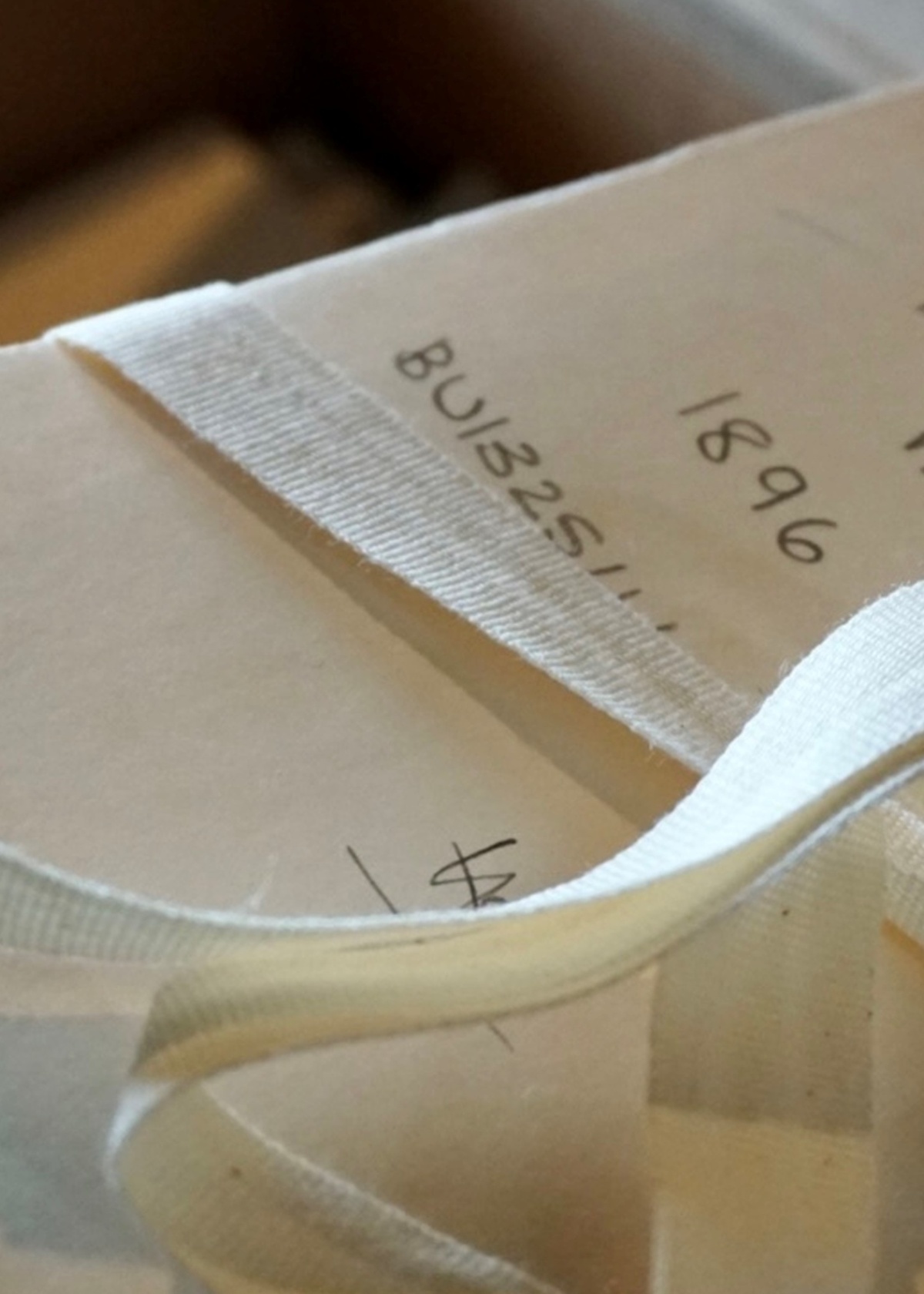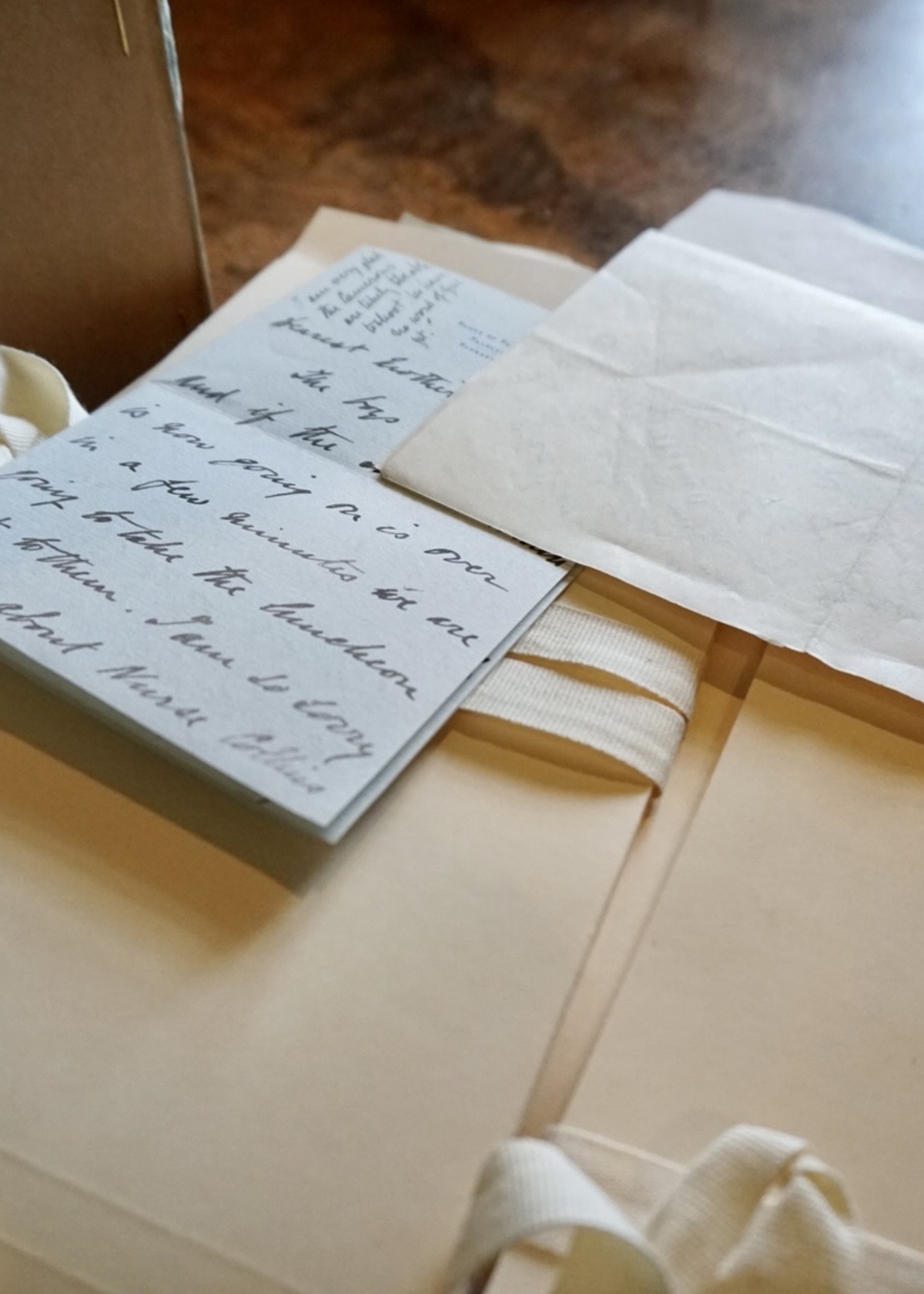 The Archive of the Bute Collection contains over 3,500 boxes of historic records dating from as early as 1158 and ranging up to the modern day and are truly a sight to behold. Indeed, as someone who previously had little archival experience, it felt quite daunting to be handed some of these boxes and be told to get digging.
I chose to look at the correspondence between Lady Margaret Crichton-Stuart (1875-1964) and her mother, naively believing my task would be little more than a continuation of an already started catalogue. However, Lynsey Nairn (Archivist) and I soon realised that the cataloguing of the papers of Lady Margaret might take more time than we originally planned. With Lynsey's encouragement I decided to tackle the project head on.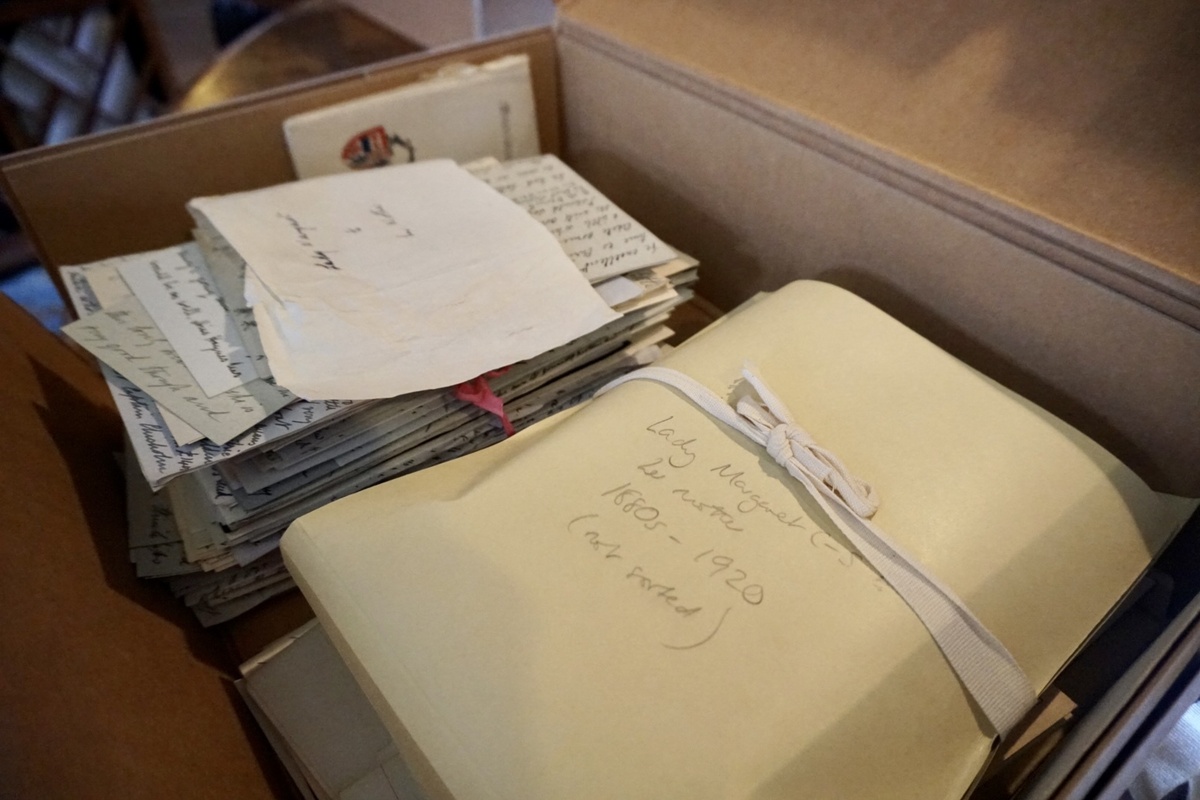 The best approach we decided on was to start by reordering the letters chronologically. As I read through and arranged the neatly penned papers by date, I soon felt a connection to Lady Margaret as I read through her adolescent and then adult years.
Her childhood drawings were indistinguishable from those by my younger cousins, her teenage frustrations toward her siblings reminded me of my own, and her adult ventures into travel and education resonated with my current dreams and ambitions. Reading about her travels through Italy, France and even into Cairo felt oddly like re-reading my own to-do list of travel destinations.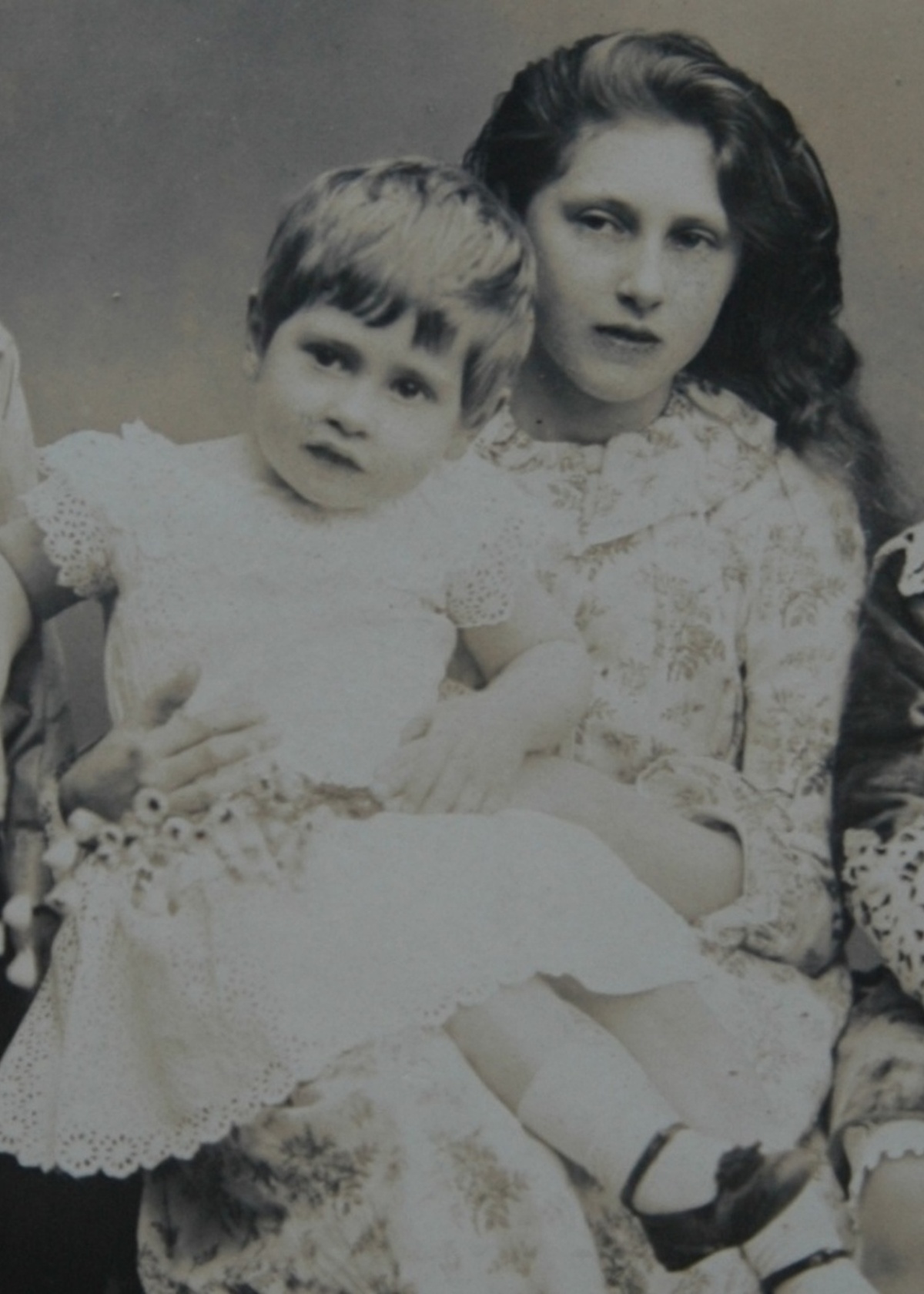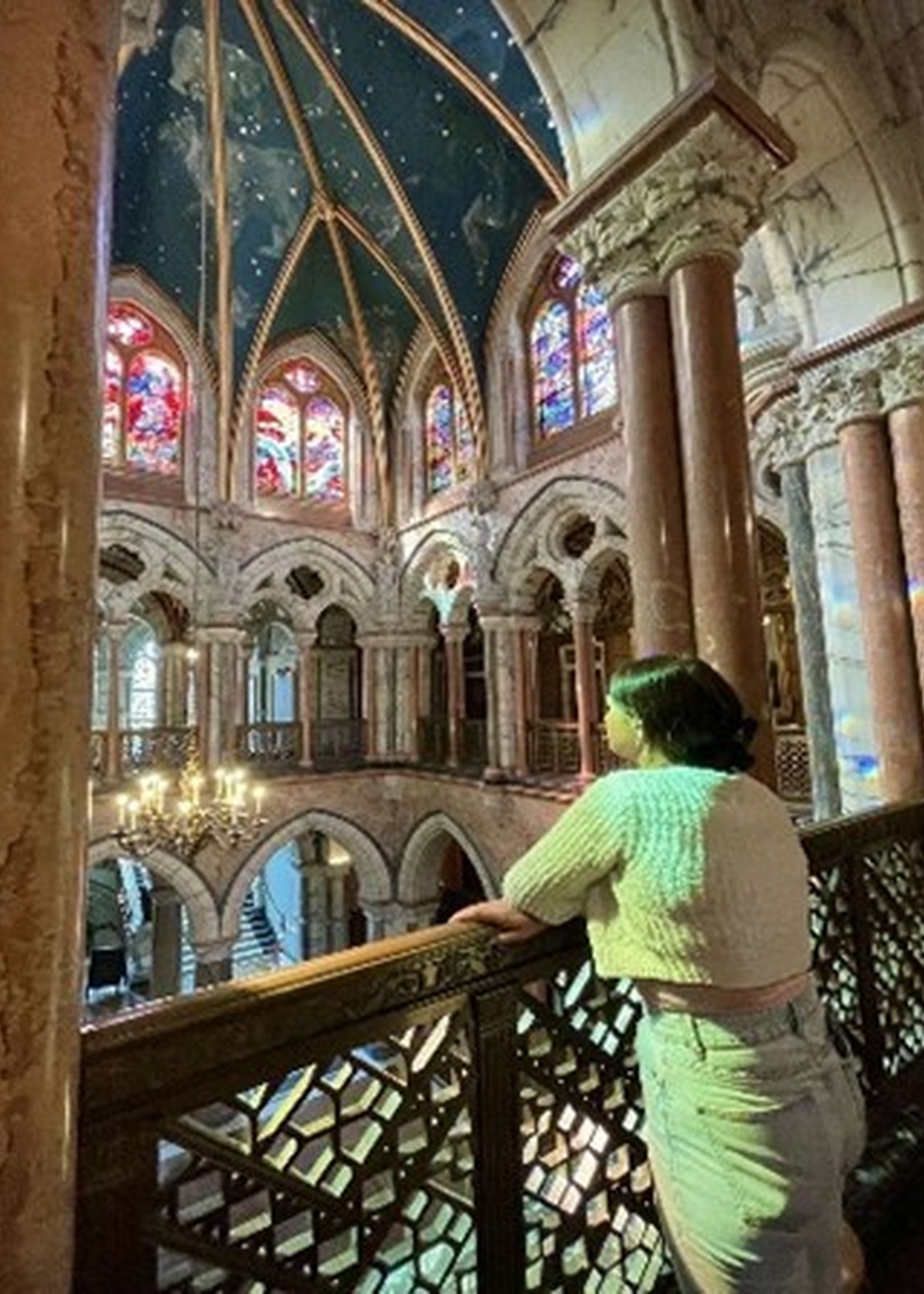 As I continued to make sense of the puzzle the letters presented, here I learned more about Lady Margaret and her life. Asking Lynsey Nairn about Margaret and her family, I learned that unlike many other high-society men of the time Lady Margaret's father encouraged his only daughter to follow her interest in education. Education was always something that mattered to Margaret from an early age, with an early childhood letter containing a school timetable with subjects such as History and Mathematics.
Lady Margaret married in 1909 and had three children (evidenced by a very cute photo of the children sent to her mother), but she continued to be a force in the community on the Isle of Bute with minutes from a war savings relief meeting showing that she advocated for the continuation of funds for the poor after the end of the First World War. I have no shame in admitting that by the end of the two-week period, I fully believed that if Lady Margaret and I had run in the same circles in the same time period we would have been good friends. I certainly felt that I knew her well.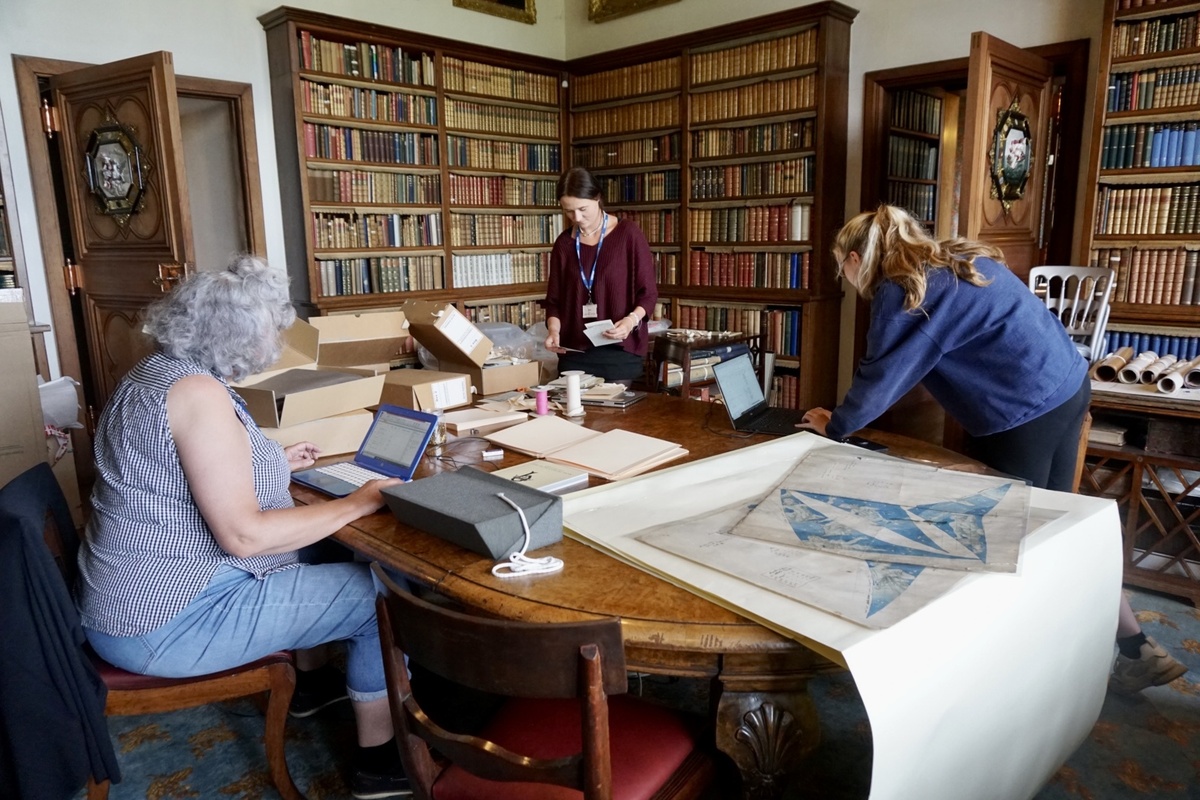 After sorting nearly over 1,500 letters and entering their details into the newly set up spreadsheet format, I felt a newfound respect for archivists. Of course, I had always understood the importance of archives (it's the historian in me), but after the first-hand experience it was all the more obvious to me that without archivists like Lynsey, lecturers, authors, and indeed the general public we would not have the amazing access to historical records that are now available at a click of a mouse.
As there is currently little online record of Lady Margaret, I like to think that I have done my bit to tell her story for the twenty-first century. I have absolutely no doubt that this experience will aid me throughout my studies and has inspired a real interest in the missing history of aristocratic women which is something I look forward to researching further. I am incredibly grateful to Lynsey Nairn and the rest of the team at Mount Stuart Trust for this opportunity and experience and I can't wait to take them up on their kind offer to return some time soon.
Written by Connie Mills - University of Dundee, School of Humanities, Centre for Scotland's Land Futures
Learn more about our intern experiences cataloguing the Bute Collection's Archive today: