The Ettrick Bay Jubilee Garden Tree Planting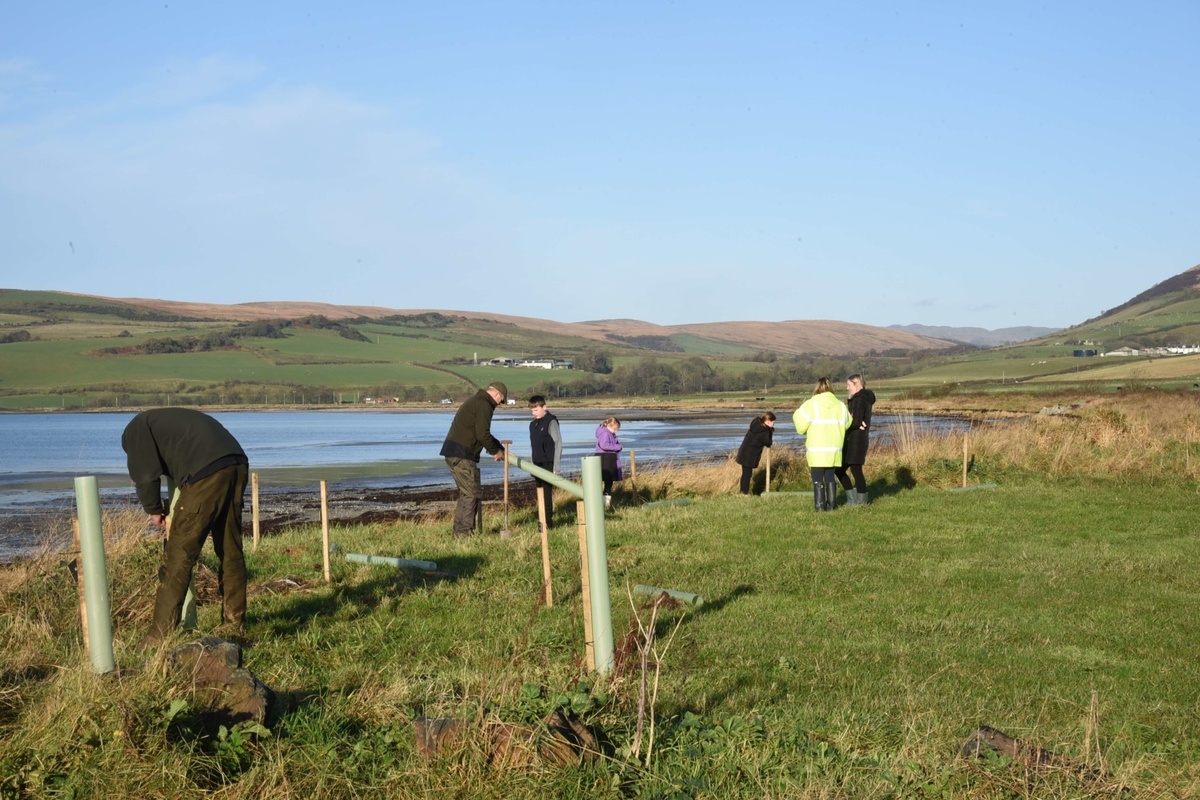 Jubilee Garden planting at Ettrick Bay
The Ettrick Bay Jubilee Garden project is jointly managed by the Lord Lieutenancy of Argyll & Bute, the Bute Conservation Trust and the Mount Stuart Trust.
Originally planned as a planting of 70 trees as part of Queen Elizabeth's Green Canopy, a nationwide initiative created to mark Her Majesty's Platinum Jubilee, the tree number was increased after the Queen's death in September 2022 to 96 trees in commemoration of her life and dedication to this country.
Mount Stuart's staff created the planting plan, prepared the site, procured the trees, stakes and protectors, created the individual laser-cut plaques and were on hand on Saturday to assist with the planting. Trees were sponsored by members of the public and local community groups, some as memorials and some as gifts. It was a wonderful opportunity for the community to work together to create a lasting legacy for the Queen on Bute and we are excited to see it grow in the years to come.