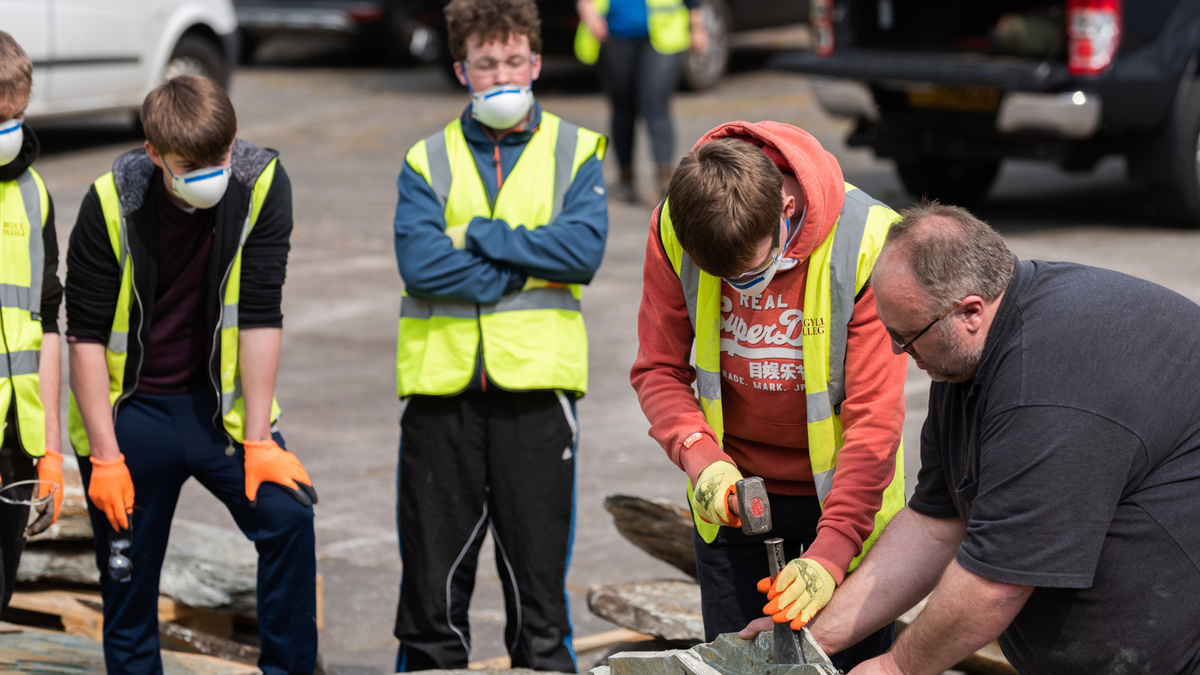 Apprenticeships

In September 2021, we are delighted to be offering new opportunities for apprenticeships in horticulture. This follows on from two previous successful cohorts, all of whom achieved their HNC qualifications. The apprentices work five days in the gardens alongside our highly knowledgeable gardening staff, learning all the skills necessary to prepare them for working in the horticulture industry.
Sandwich courses

Mount Stuart Trust hosts a Rural Enterprise And Land Management sandwich student position from Harper Adams University annually.
Staff Continuing Professional Development
Our own position as lifelong learners matters to Mount Stuart Trust; from regularly updating qualifications in areas such as Food Hygiene and First Aid to newer initiatives such as organisation wide training in Equalities, Diversity and Inclusion to undertaking professional and/or academic qualifications we have a thirst for knowledge and developing skills.
Guide Training
Each guide undertakes intensive training both on and off the job. Being passionate about history, heritage and Scottish culture is key but even more important is the guide's ability to communicate this knowledge in a clear, concise and engaging way. For this reason guides undertake World Host customer service training in addition to internal Collections training. CPD is ongoing and even the longest serving guides regularly attend lectures and training sessions run by the Collections team or external speakers. Inclusivity and the recognition of differing visitor needs is also important, and guides have previously attended training to become Dementia Friends (a course run by the Alzheimer's Society).