The Bute Barograph: Alexander Cumming and Thomas Chippendale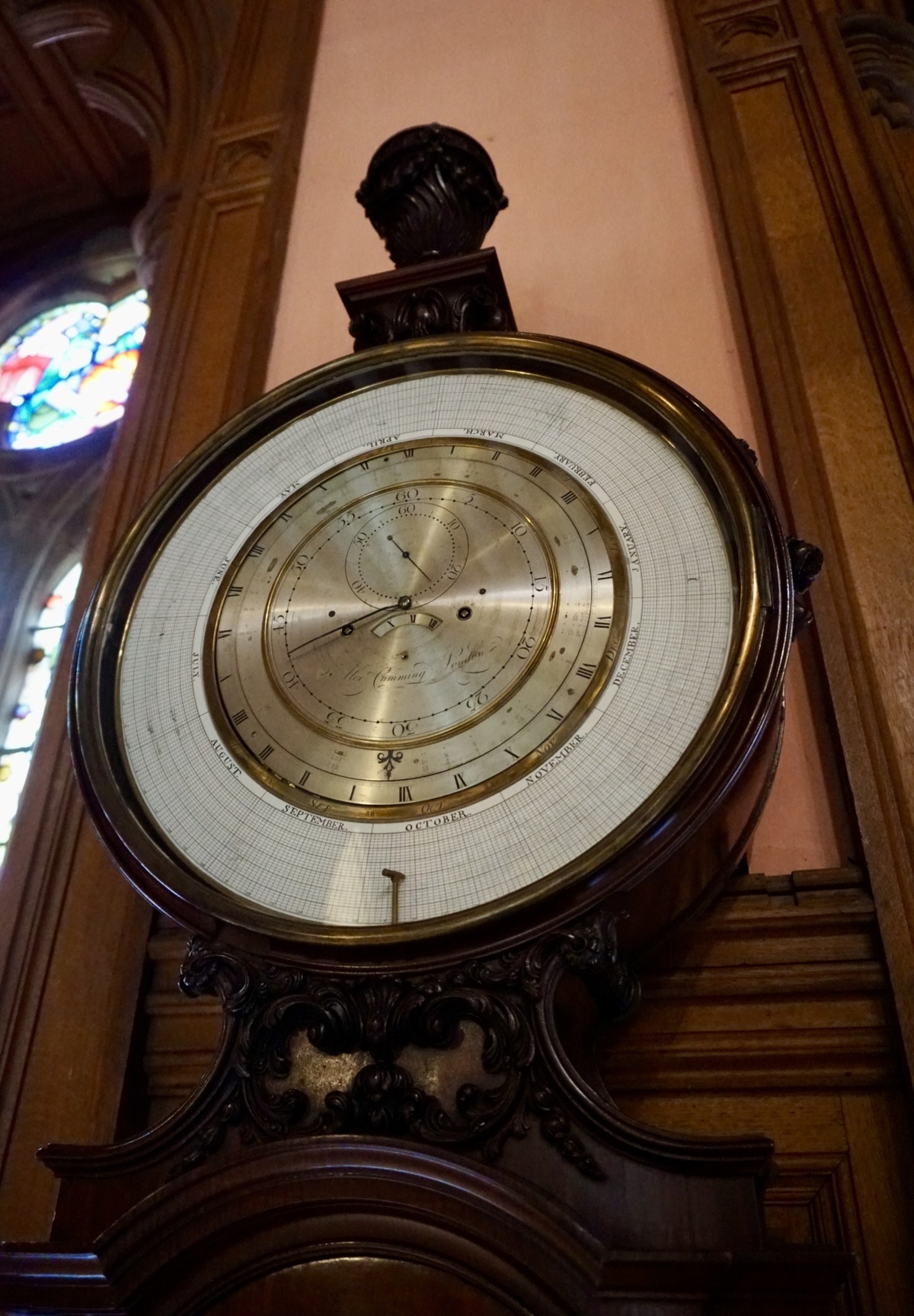 Spotlight on the Bute Collection's Alexander Cumming Barograph.
The Bute Collection at Mount Stuart holds a variety of rare and beautiful clocks which have been collected by the Crichton-Stuart family over many generations. As we move from British Summer Time to Greenwich Mean Time over the coming weekend, we thought we would take a closer look at one of the Bute Collection's striking timekeepers.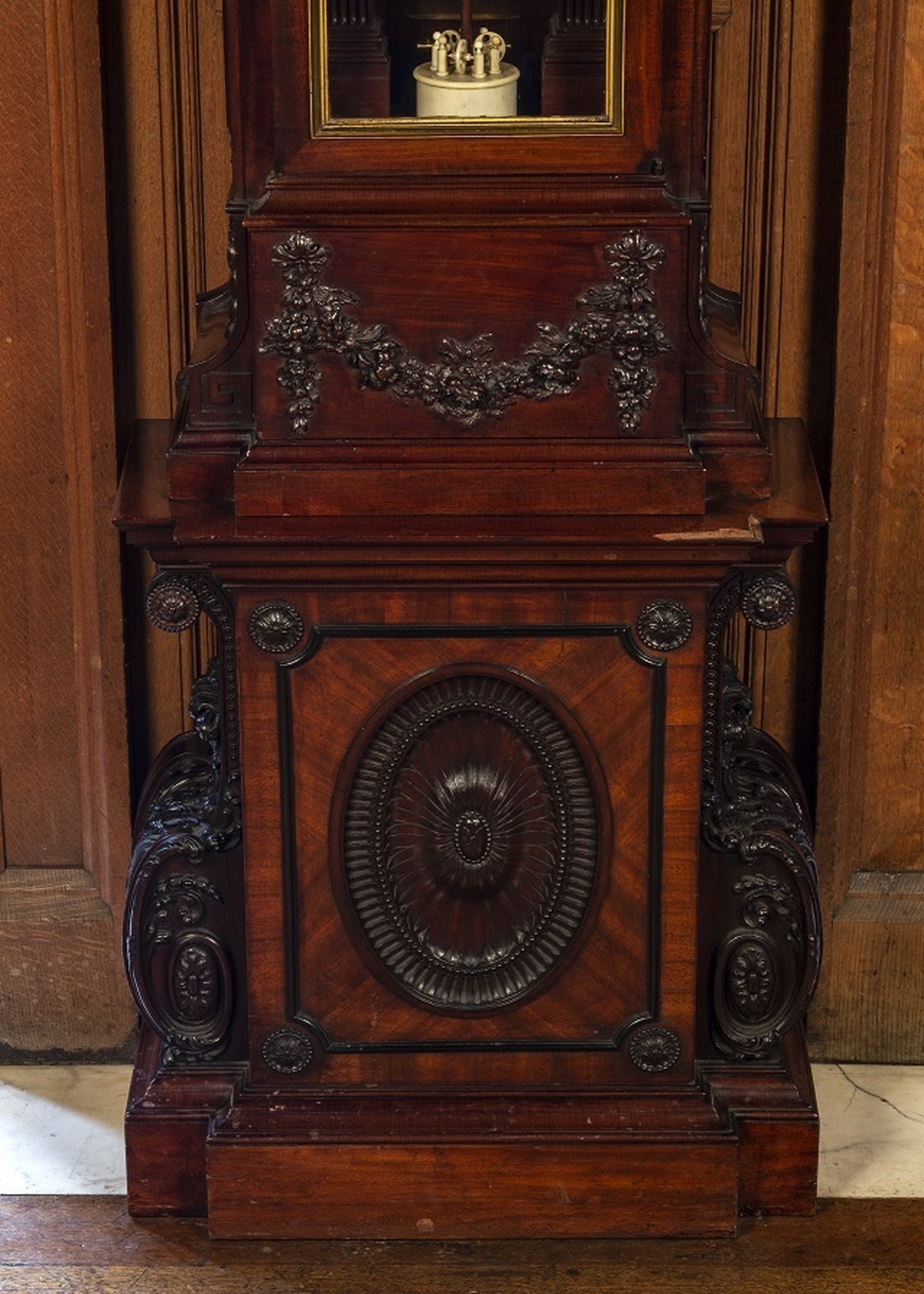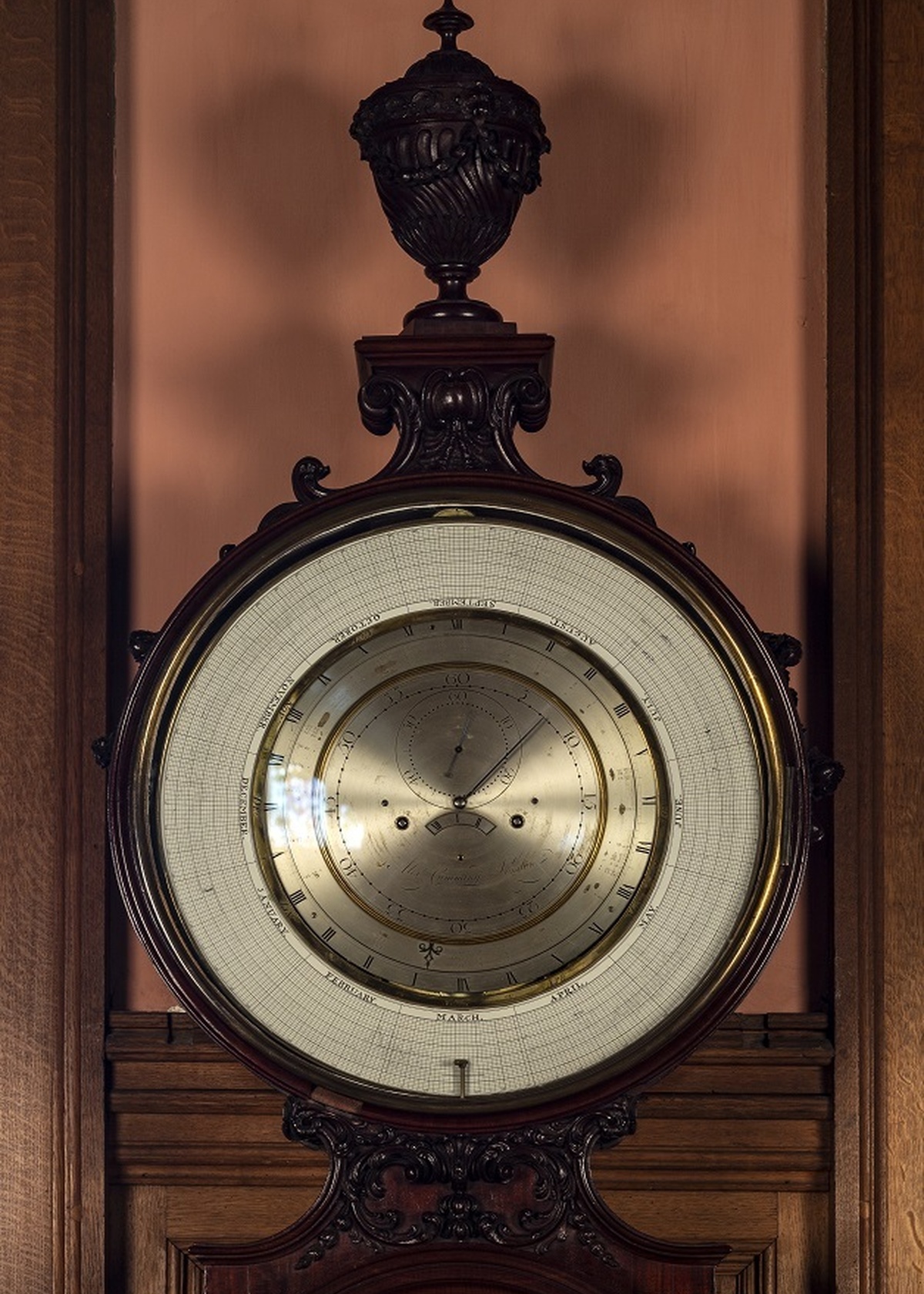 In the Ante Hall of Mount Stuart is a very special George III mahogany longcase regulator with a barometer and barograph. The steel dial has Arabic numerals and an outer circlet engraved with the months-of-the-year, and it is signed by the prominent Scottish watchmaker and inventor Alexander Cumming (1733-1814). The Cumming barograph's ornate drum-shaped case sits on a carved pedestal with elaborate flowerheads, and it is attributed to a similarly pioneering producer: the cabinet-maker Thomas Chippendale (1718-1779). The elaborate decorative motifs which feature on the Cumming Barograph's case are characteristic of Chippendale's work of the later 1760s, and it is a particularly special example of clockwork from the eighteenth century.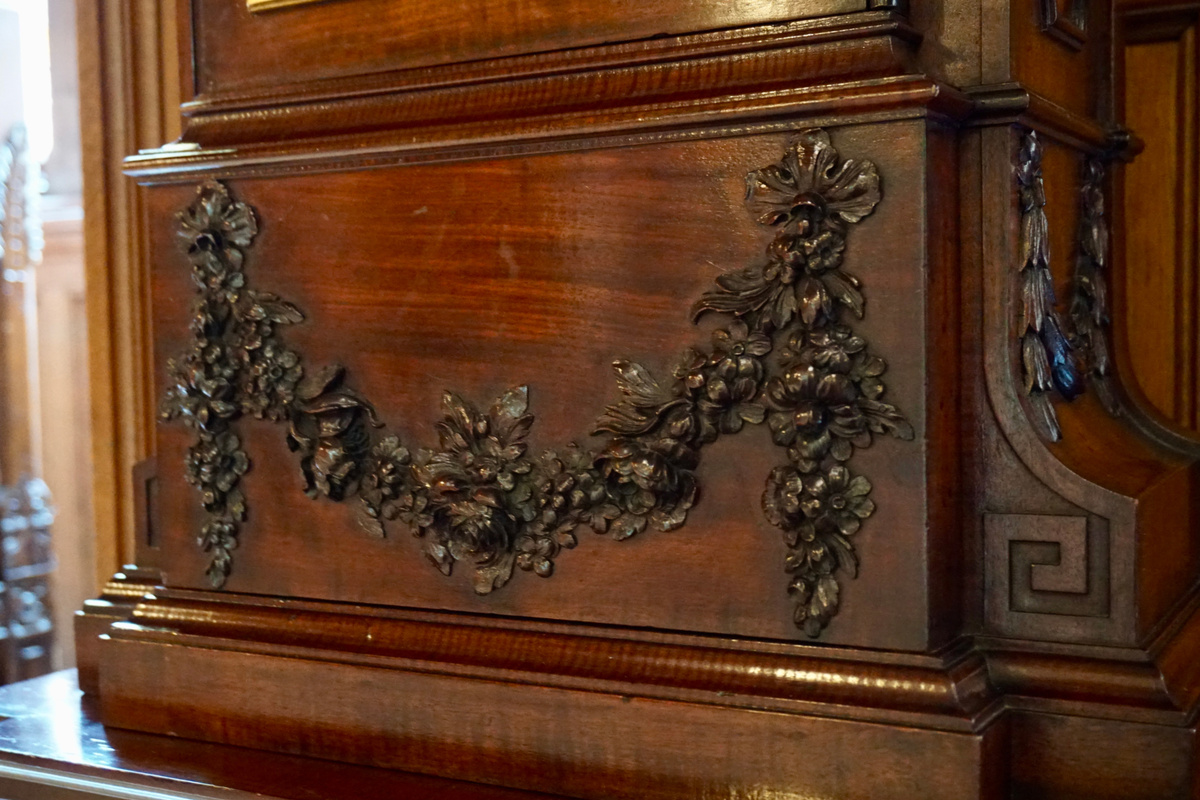 Today, the Bute Collection's Alexander Cumming Barograph sits between the Nathaniel Westlake stained glass windows in the Ante Hall, which you can see on your visit to Mount Stuart.
Object of the Month: 2019