Lady Bute and the Dragon Dress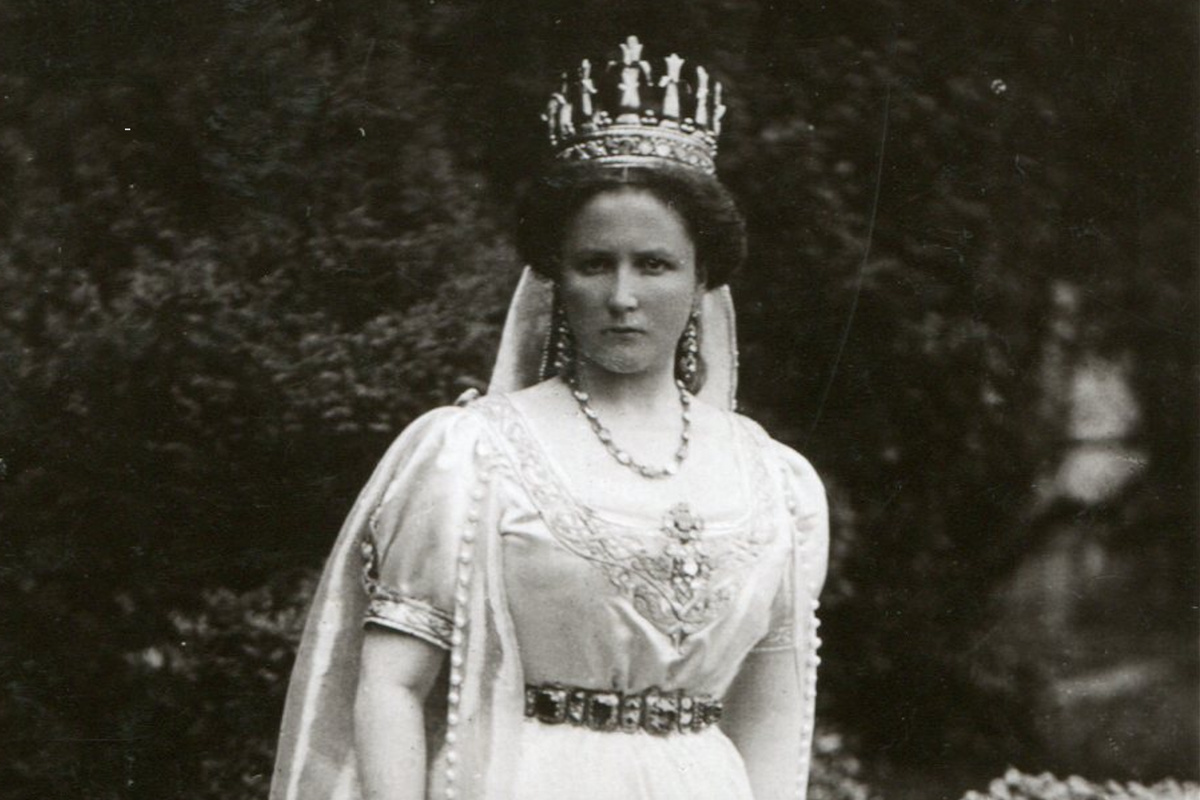 Happy Saint David's Day / Dydd Gŵyl Dewi Sant Hapus!
In this evocative image, Augusta Crichton-Stuart, 4th Marchioness of Bute (1880-1947), is shown dressed as 'Dame Wales' for the Welsh National Pageant of 1909 - a theatrical event which saw the re-enactment of scenes from Welsh folklore and history to celebrate Welsh culture and national identity. This bromide postcard was produced by the Rotary Photographic Co Ltd in Cardiff, from a photograph taken by C. Corn of Lady Bute in July 1909 to mark the opening of the pageant, and today it is cared for by the Bute Archive at Mount Stuart.
The pageant was held at Sophia Gardens (named after the 2nd Marquess of Bute's widow) in Cardiff, and was watched by large crowds on specially built stands over the course of two weeks with around 5,000 people taking part in the performances. The first week's pageantry occurred in the afternoons, but the second week's performances were held in the evenings, and illuminated by just over 3,000 incandescent electric lights.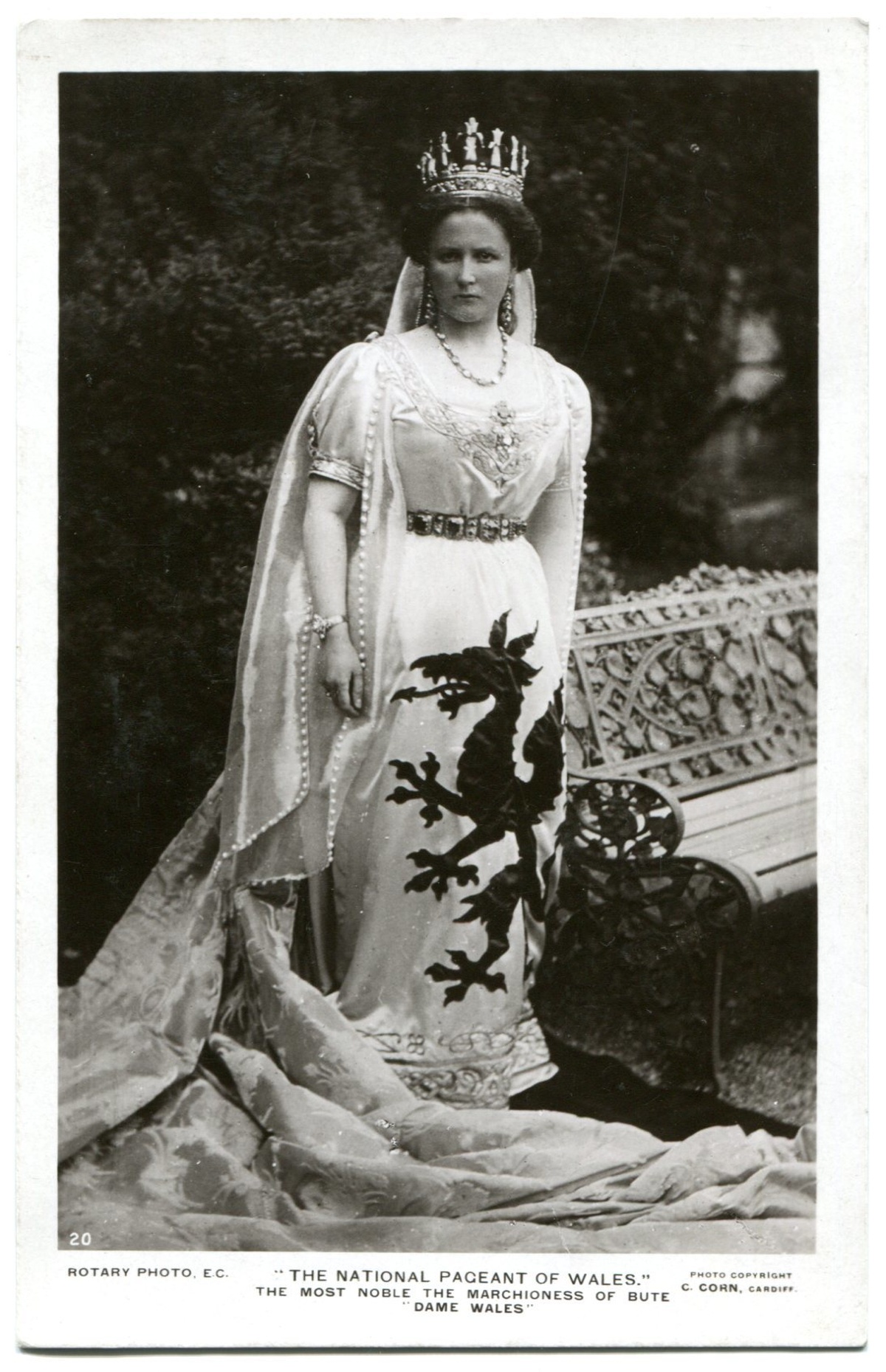 On Saturday 31st July 1909, the Weekly Mail reported on Lady Bute's role as the pageant's figurehead in the opening performance:
LADY BUTE'S TRIUMPH AS DAME WALES
"Through the field of colour came Dame Wales, resplendent in a shimmering robe of silk, with a glittering crown of jewelled gold, and attended by the Thirteen Counties, each with a bannerette bearing the county arms. When it was seen that the Marchioness of Bute was taking the part of Dame Wales the spectators cheered with wild enthusiasm. Behind her ladyship, bearing her full Court train, came Lady Margaret Stuart, while Lord Ninian Stuart and Captain [Colin] MacRae were the Lords-in-Waiting, and Lady Nora Noel and Miss Alice Naish, all members of the Castle house-party, were Ladies-in-Waiting. It was an imposing opening to what was destined to be a great performance, and Lady Bute played her part with a gentle grace and dignity which seemed to comprehend all that was heroic and romantic in the episodes that were to follow."
Lady Bute's silk dress was made especially for the event, and it featured an appliqué red satin Welsh dragon – the heraldic symbol of Wales. Lady Bute's spectacular dress continues to be preserved in the Bute Collection at Mount Stuart today, and it was displayed in 2009 at Cardiff Castle to mark the centenary of the 1909 Welsh National Pageant.