An Early Bute Charter: the origins of the Bute Estate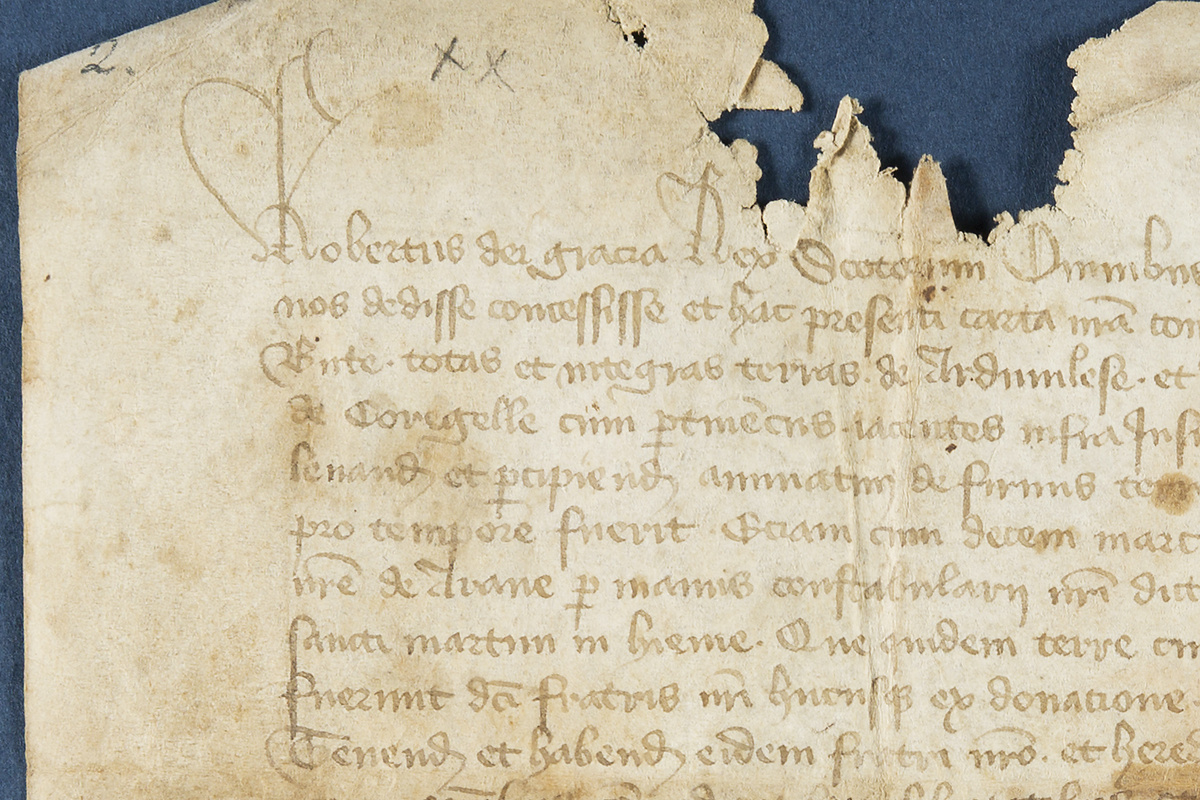 To celebrate the 650th anniversary of King Robert II becoming King of Scots and beginning the Stuart (originally Stewart) dynasty, we are delighted to share a precious record from the Bute Archive at Mount Stuart which documents the early origins of the Bute Estate.
The historic lands of the Bute Estate were founded in the medieval period, from part of the lands held by the Stewart family. The Stewart family name originates from the family being the hereditary High Stewards to the Kings of Scots, with the first Stewart monarch being King Robert II in 1371.
One of the earliest records preserved by the Bute Archive at Mount Stuart is an early charter, which is catalogued as BU/1/1/2. This fascinating document by King Robert III grants to his brother, John Stewart, Sheriff of Bute, the lands of Ardmaleish and Greenan on the Isle of Bute and the Corrygills in Arran. Stewart was one of the many children of King Robert II, whose descendants would become the Earls and Marquesses of Bute. Often known as the 'Black Stewart', John Stewart was granted the office of Sheriff of Bute and Arran by the King in around 1385, a grant later confirmed by his brother, King Robert III in 1400.
Stewart had previously received the lands from his father, King Robert II, and this charter dated 11th November 1400 confirms an annual rent of ten pounds for the lands in Bute and ten merks for those in Arran.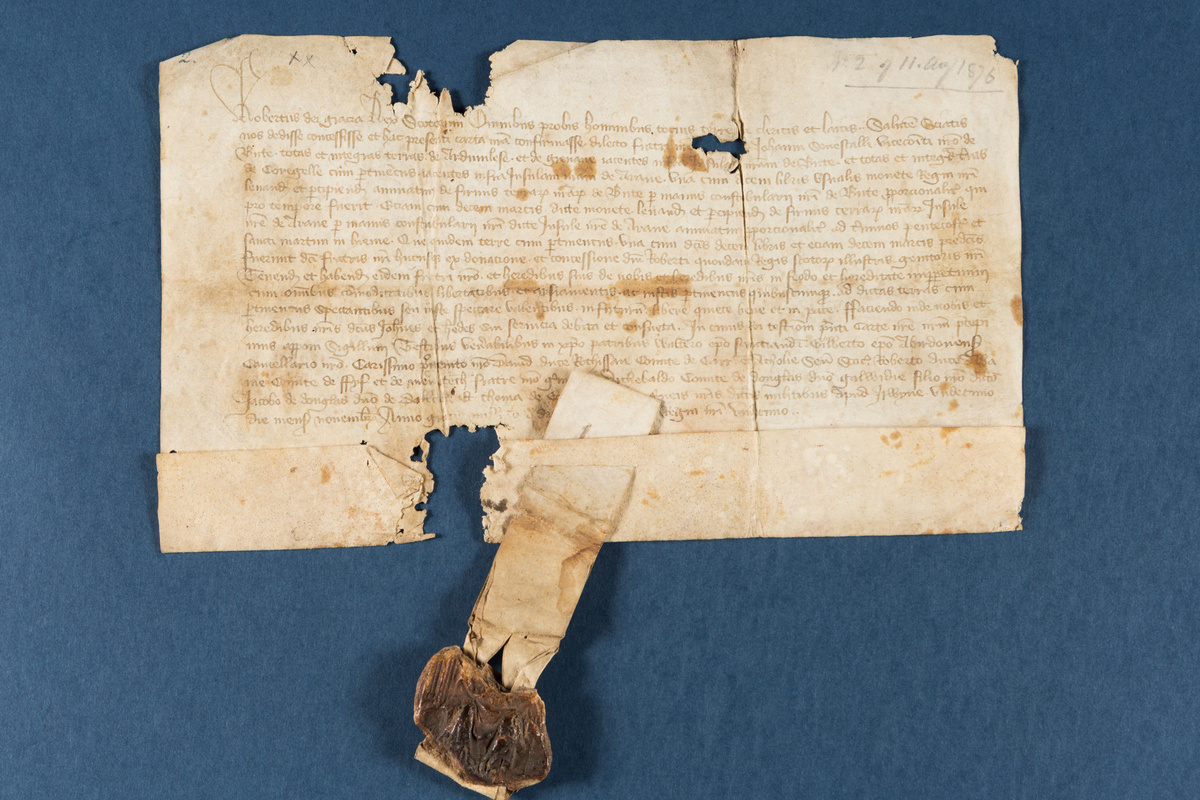 Keith Hunter Photography for the Mount Stuart Trust.