A Ballet of Swans: The Bute Collection's Robert Lorimer Sideboard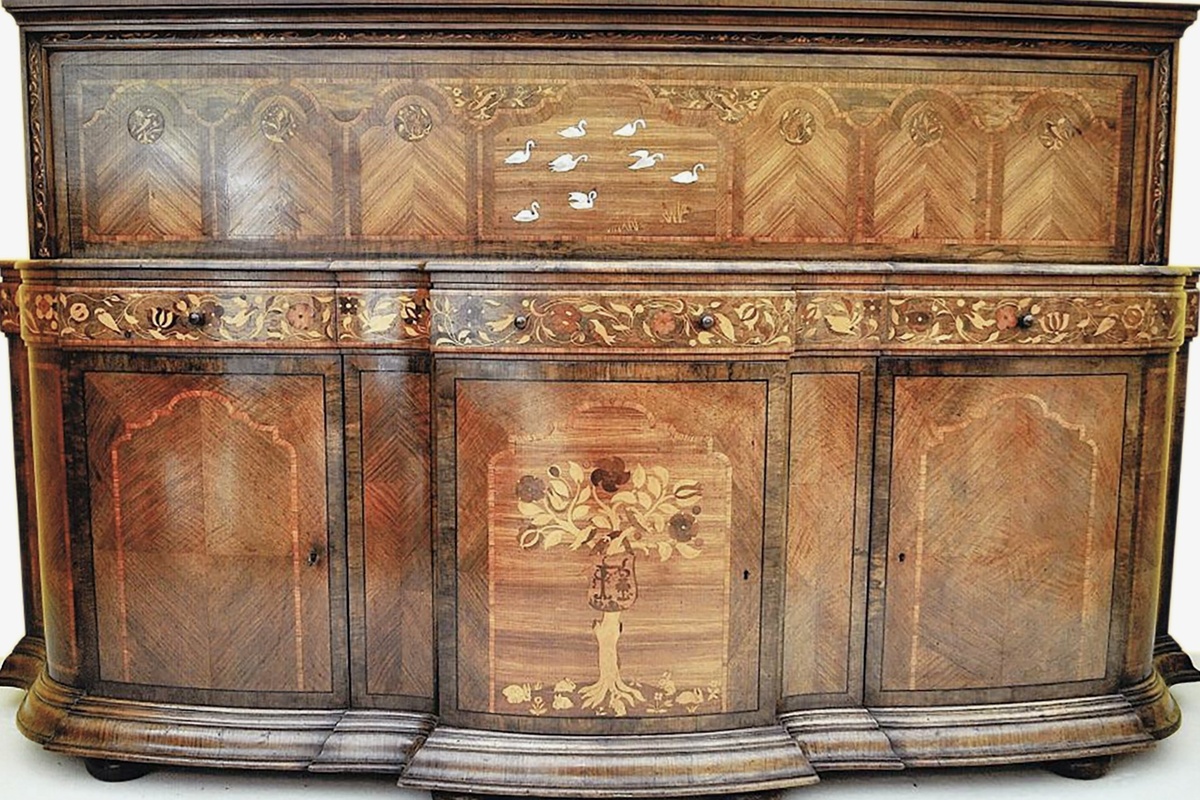 While swans are frequently found decorating Valentine's Day cards and ephemera, these graceful birds have long been the traditional symbol of beauty, unity, love and loyalty. Mount Stuart's own ballet of swans can be found inside the house – inlaid in mother-of-pearl, on a walnut sideboard designed by Sir Robert Lorimer (1864-1929).
As one of the foremost Scottish architects of the early 20th century, Lorimer is more accurately described as an architect-designer. For his building projects, he regularly created sketches for furniture, textiles, ironwork and sculpture. Lorimer followed the construction of his pieces with meticulous interest, frequently specifying the type of wood to be used, the direction of the grain and how the wood was to be cut. He developed lasting relationships with the trusted artisans who crafted the products, and was a strong proponent of the Arts & Crafts movement, the use of local materials, and the revival of traditional building crafts.
Lorimer was interested in designing furniture with simple shapes and beautiful woods. Dating to c. 1892, the sideboard at Mount Stuart is made of walnut with marquetry of kingswood, fruitwood and inlay of mother-of-pearl. The form of a sideboard (or credenza) is unusual for Lorimer and suggests that it was either a specific commission or early experimental work. It was made by the cabinetmaker and furnishing firm Morison & Co. of Edinburgh, a company most widely recognized for their work outfitting the interiors of luxury train carriages. Although the Edinburgh firm Whytock & Reid would later become Lorimer's cabinetmaker of choice, he did work with other craftsmen to bring his stylised expressions of animals and foliage to life. Morison & Co. executed several of Lorimer's designs during the 1890s.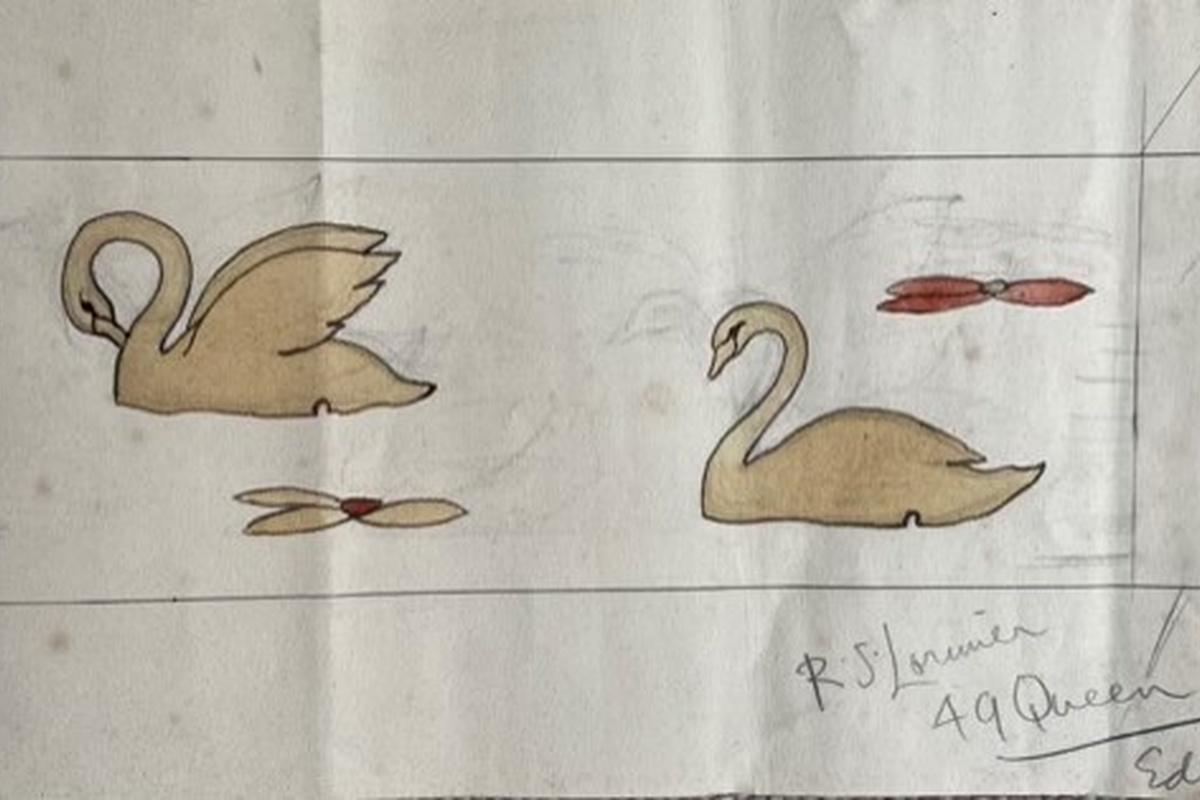 While the Bute Archive at Mount Stuart does not hold any Robert Lorimer furniture drawings, we are grateful to Alistair of Drennan & Sturrock Antiques for generously sharing the wonderful images of an original Lorimer cartoon for a marquetry panel of swans. While these drawings are not an exact match to the swans seen on the Mount Stuart sideboard, they are extremely similar in style, and are likely to have been produced during the same period.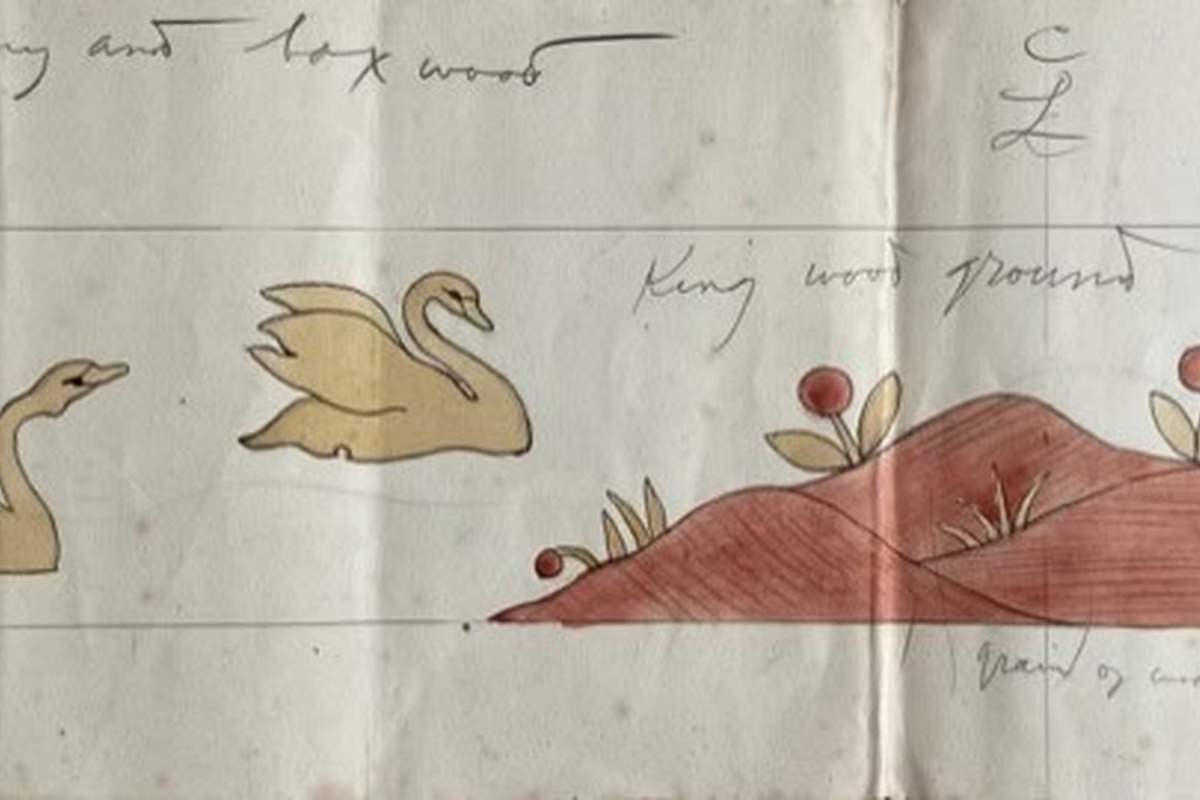 The inlay and marquetry on the sideboard provide hints as to who the piece was originally made for. The swans, rabbits, birds and floral details all compare closely with several other pieces of early Lorimer furniture made between 1892 – 1894. A walnut linen cupboard with similar mother-of-pearl swans and rabbits - also made by Morison & Co. – was made as a part of Robert's wedding gift to his sister, Janet, for her marriage to Sir David Chalmers. The linen cupboard was exhibited at the 1893 Arts & Crafts Society Exhibition in London. It is possible that the sideboard was a part of the same furniture suite as the linen press made to celebrate Janet Lorimer's wedding.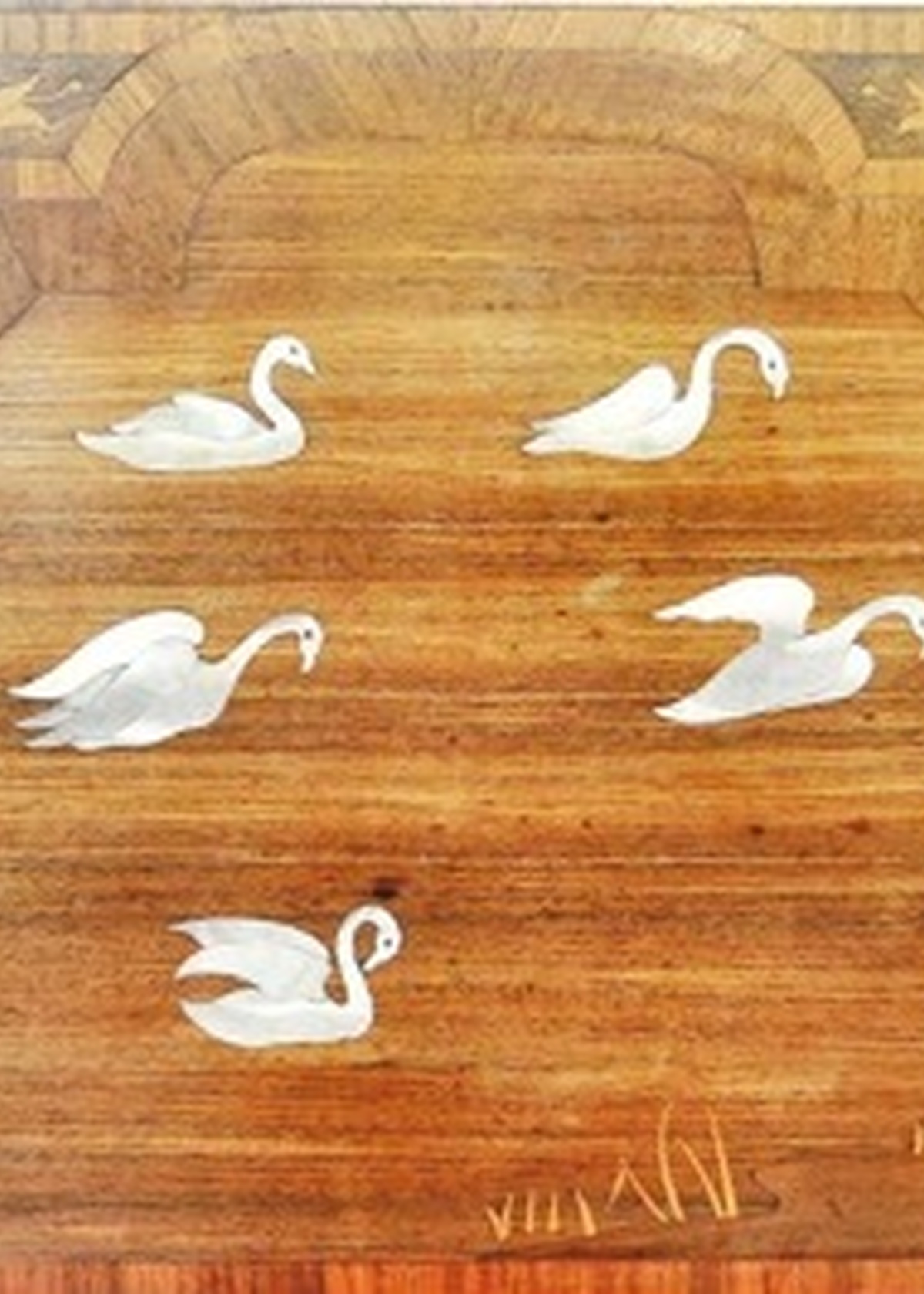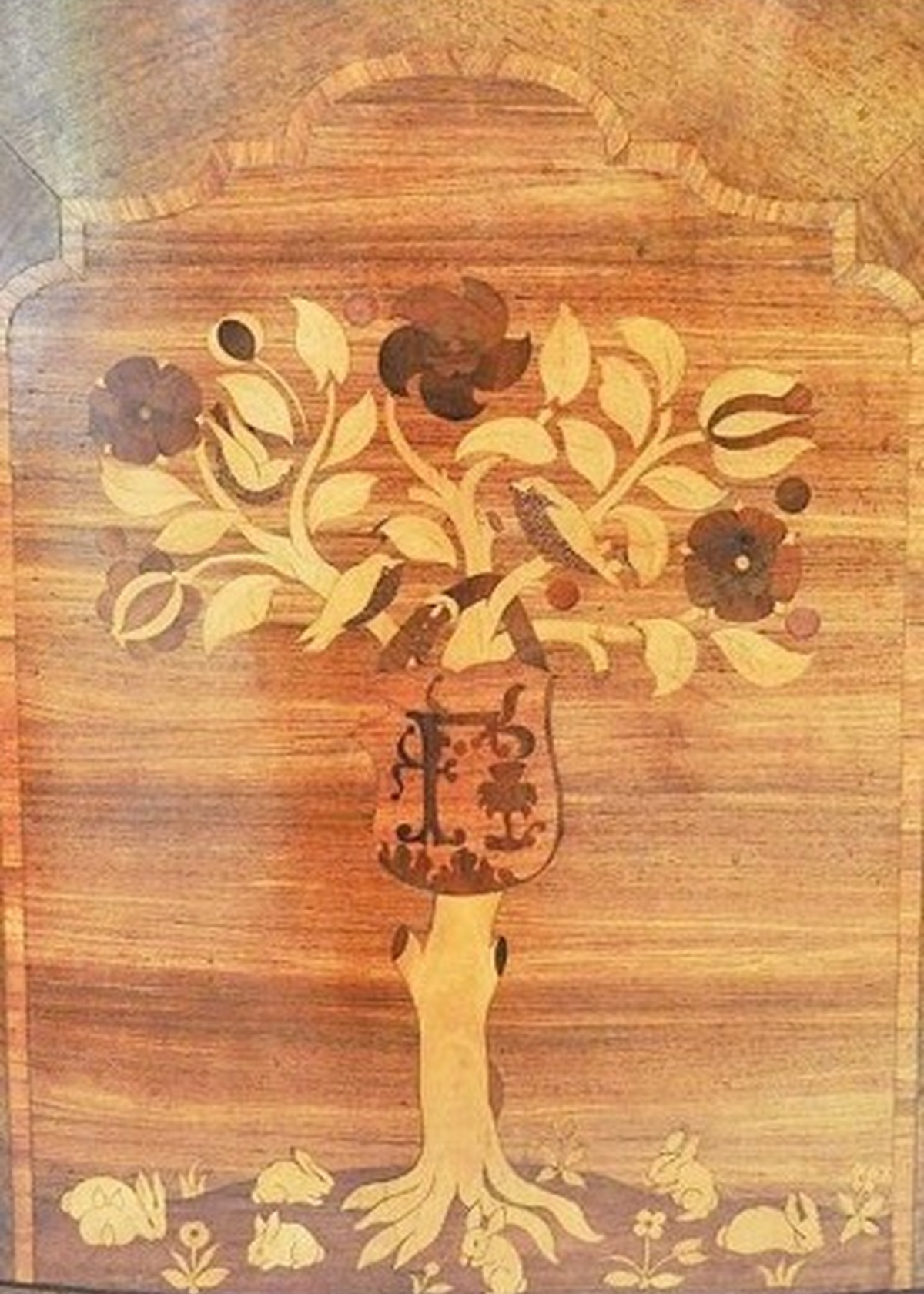 The sideboard could also have been made for John Ritchie Findlay (1824 – 1898), owner of the newspaper The Scotsman, philanthropist and developer of Well Court in Edinburgh's Dean Village. In the central door panel, note that there is a shield with a thistle and the letter 'F', possibly for Findlay. Both Lorimer and Morison & Co. carried out work at Findlay's country house, Aberlour House in Banff between 1890 and 1893. The Office Certificate Account book for 1893 records that Morison & Co. supplied furniture and fittings for the house.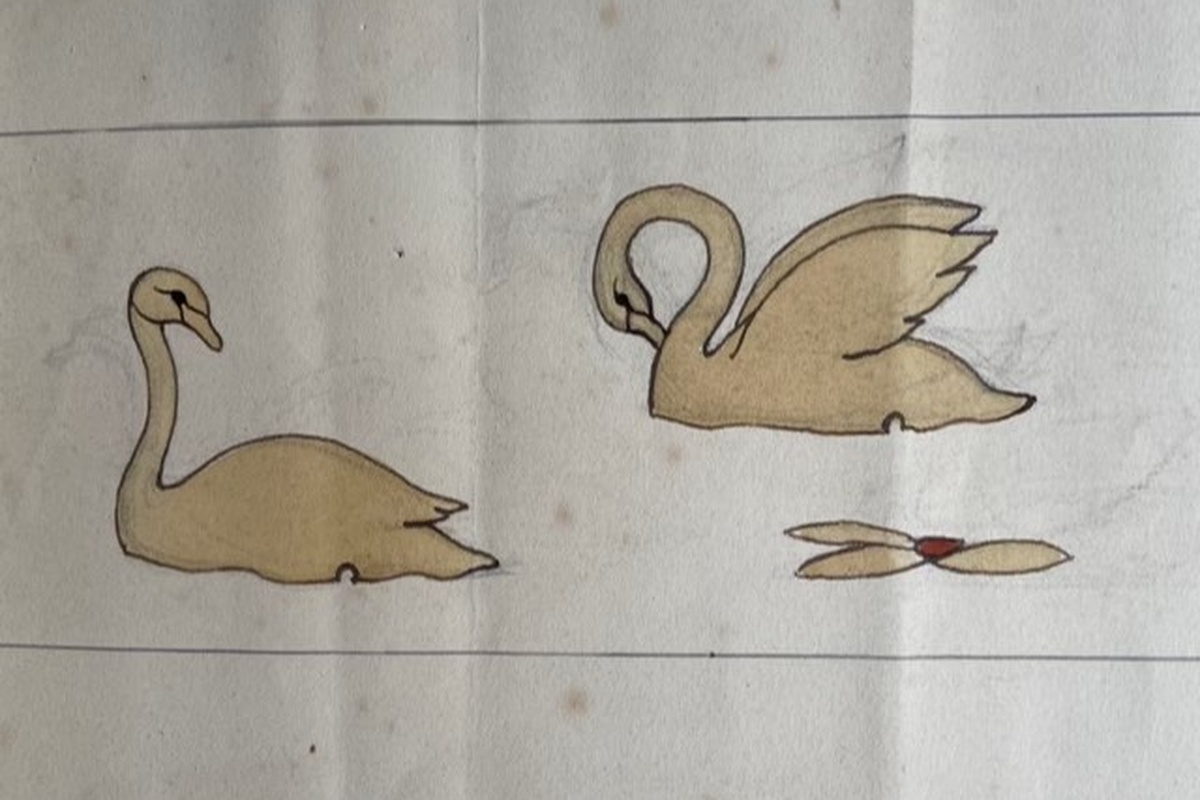 Furthermore, Mount Stuart has another link to Robert Lorimer through Sir Robert Rowan Anderson, the architect responsible for the spectacular 19th century neo-gothic architecture at Mount Stuart. A young Robert Lorimer undertook his architectural apprenticeship with Rowan Anderson and his partner Hew Montgomerie Wardrop between 1885 – 1889… just a few years before he designed the sideboard that has found its home at Mount Stuart today!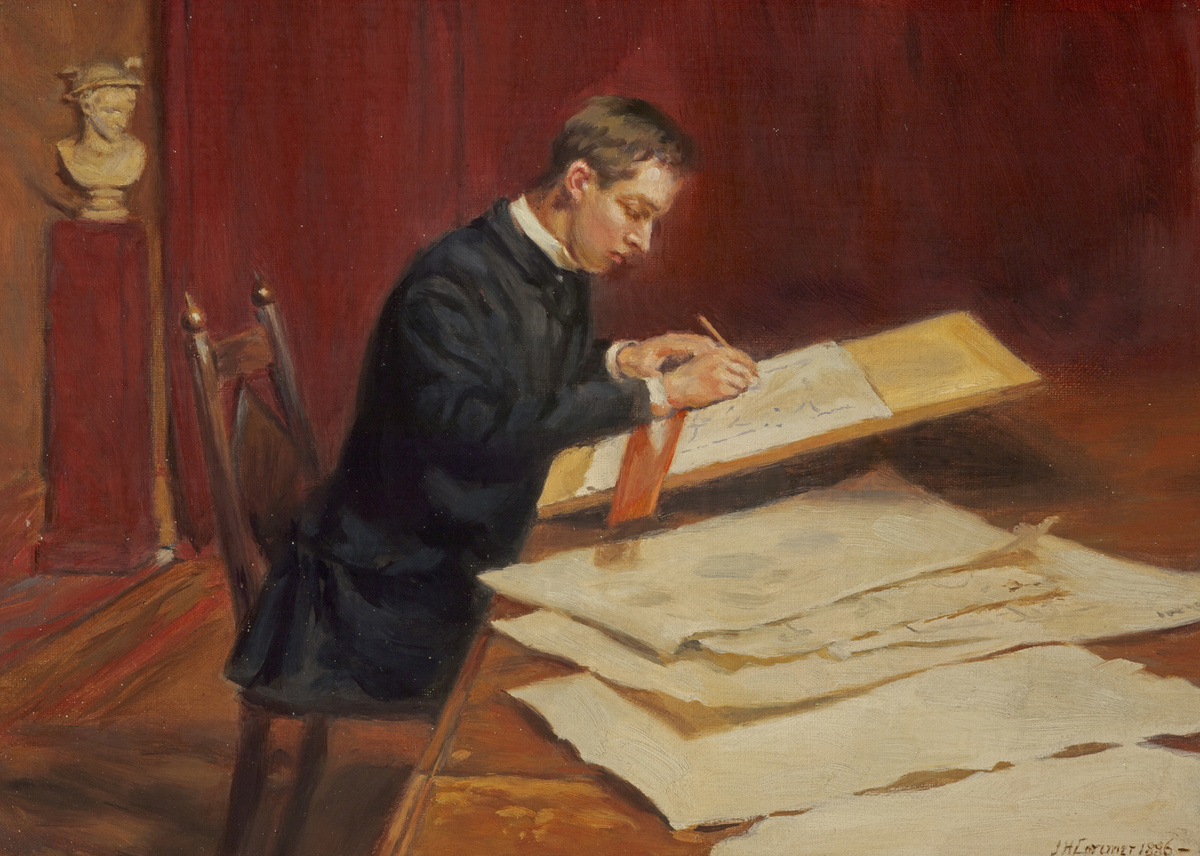 Sir Robert Lorimer, 1864-1929. Architect, 1886, by John Henry Lorimer. Photography by Antonia Reeve. Presented by the Royal Institute of British Architects 1938, National Galleries Scotland. Creative Commons - CC by NC.