Monster Chetwynd: Moths (2023)
Monster Chetwynd is known for tackling urgent global issues through a celebratory approach with exuberant and fun performative pieces. Featuring handmade costumes, props and sets, Chetwynd creates joyful outfits and mise-en-scène that often cross the boundaries onto gallery walls.

During her residency at Mount Stuart, Monster worked with local school children on a performance based project that focused on moths: a species she continues to champion and highlight in her work as well as being one which is redolent with art historical allegory. A film work, featuring local moth experts and children, and shot by artists including Margaret Salmon, was on view in the crypt throughout the exhibition.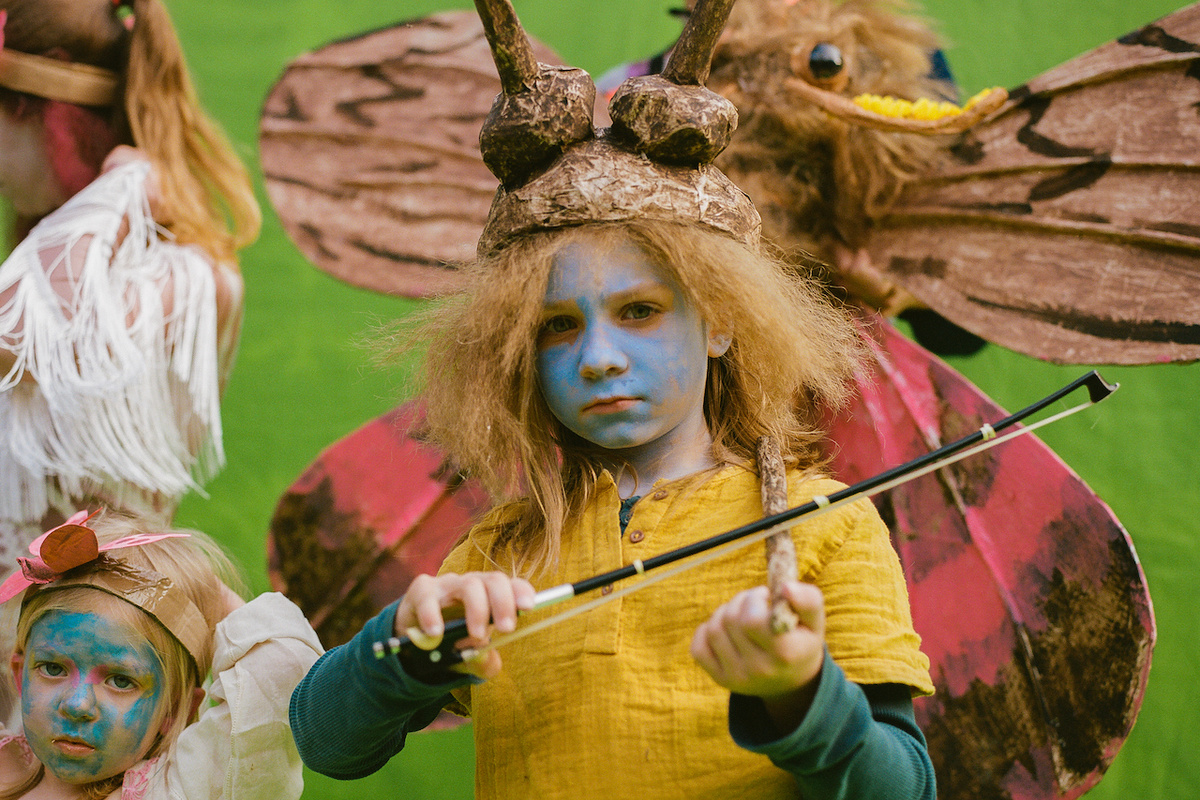 Inside the house, Monster continued the dialogue between her work and the neo-gothic fantasy of Mount Stuart's interiors with sculptural works and works on paper displayed in conversation with the decorative ceiling, mural and panels of the Family Bedroom.
Inherent to Monster's practice is an aesthetic of recycling materials and as part of Moths she re-purposed an existing work, Folding House (2011) into a Moth Hub. The Moth Hub gives focus to Mount Stuart's ongoing relationship with volunteers at Bute Museum & Natural History Society, who use the grounds for regular moth counts, contributing information to the National Moth Recording Scheme.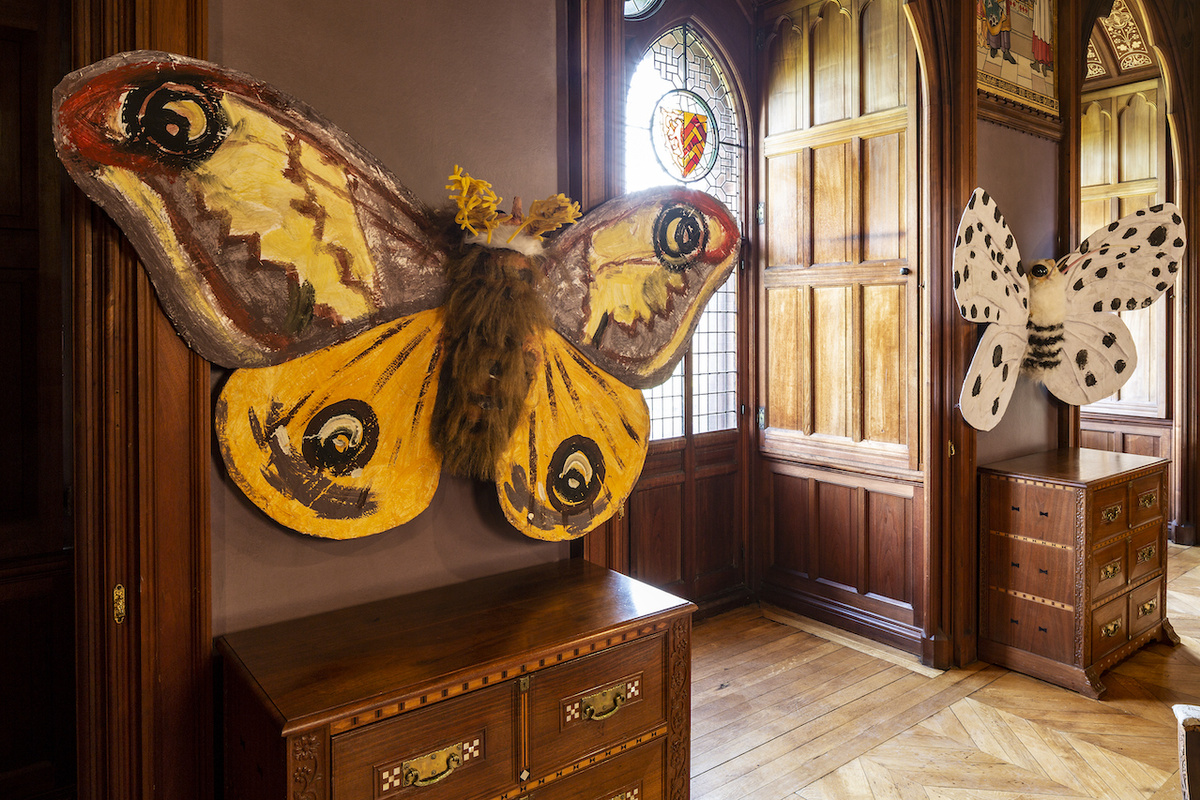 During the opening weekend of Moths on 10 June 2023 Monster presented a performance piece in the grounds of Mount Stuart. Performers employed live music and movement centred on the Folding House to capture the romantic and otherworldly atmosphere of the wider exhibition. Moth experts Ron Forrester and Bill Stein gave an informal lecture on moths and their significance in understanding the health of our countryside.