Maya Rose Edwards: Emerging Artist Residency (2022)
Maya Rose Edward's project TWOFOLD included a series of works and interventions on Bute, working with the local LGBTQ+ community to explore the connections between Queer/Rural identities.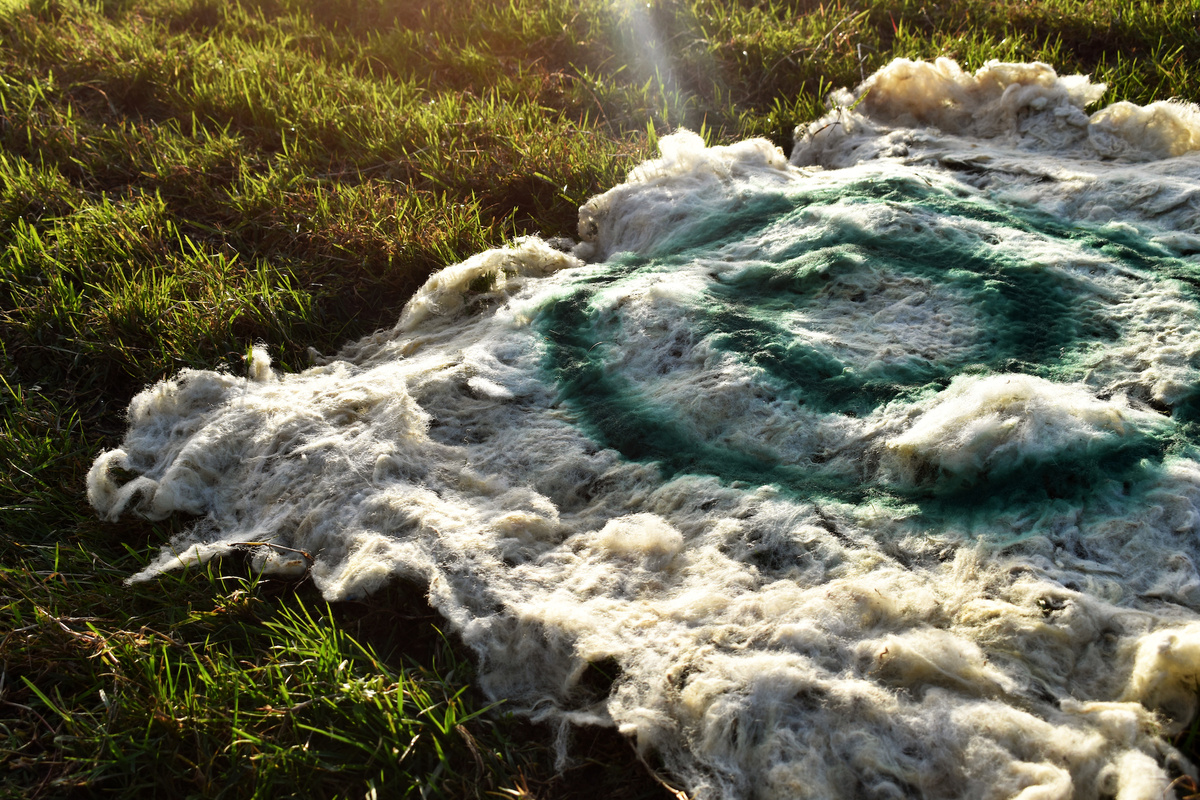 TWOFOLD is the title of their overarching project which has included placing and photographing the TWOFOLD Tie, making smit mark drawings on felted sheep fleeces, drawing into moss on trees, carving a stunningly beautiful double-headed Wayfinding Crook, creating an ID tag and poem (TRANS(PLANT) in response to a remarkable tree. Read the poem here.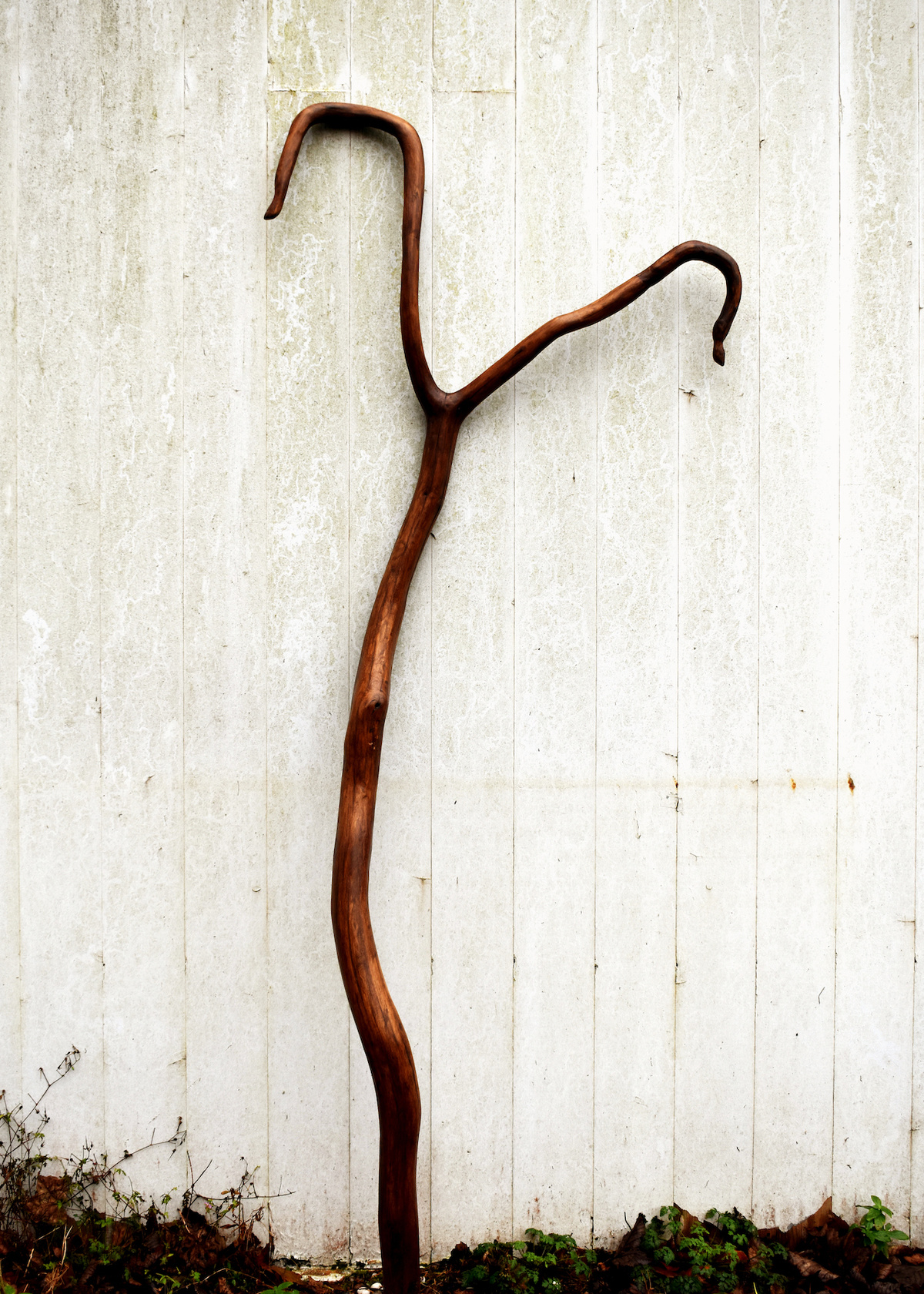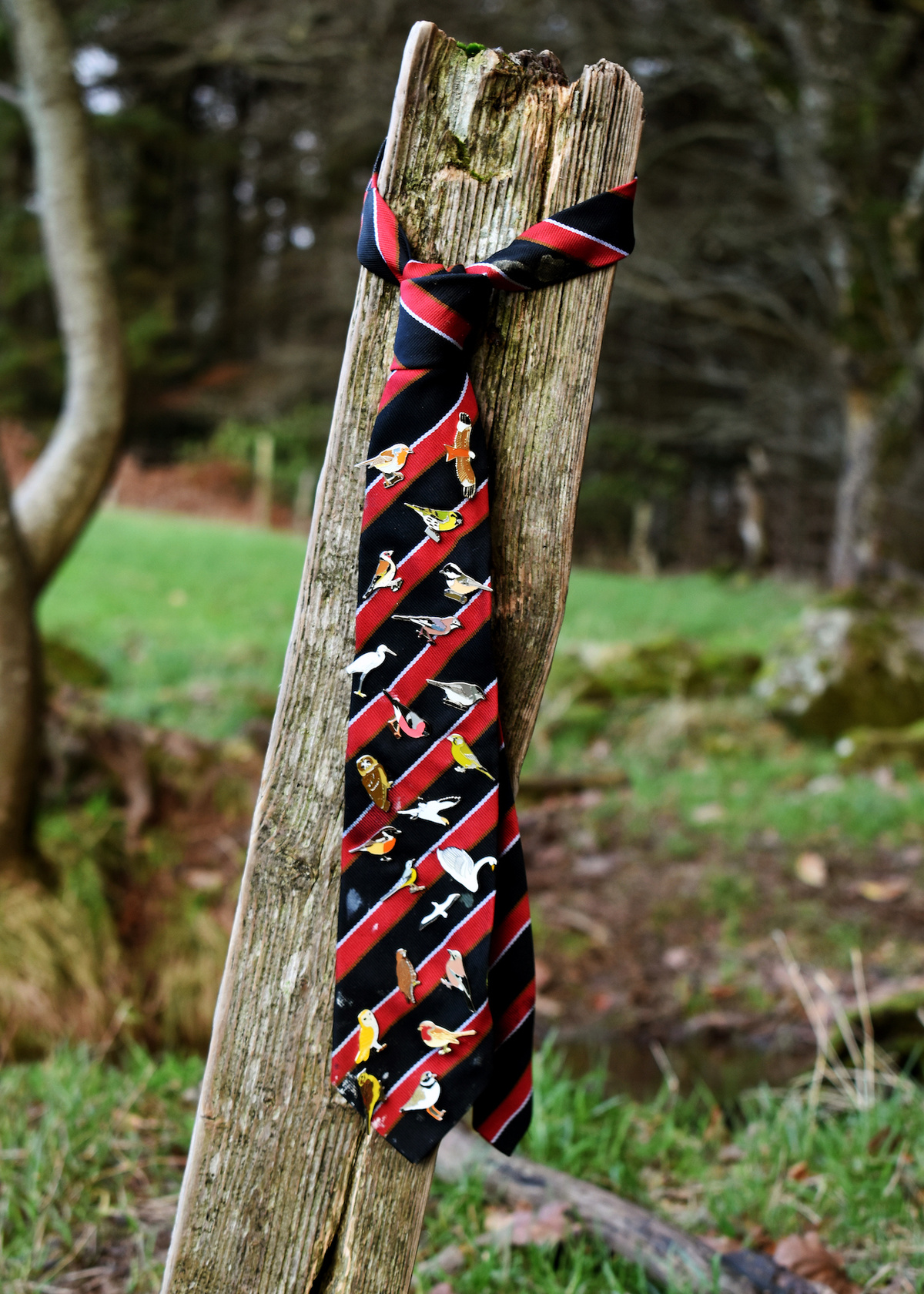 The culmination of Maya's project, the Milestone Circle, sees stories, words and memories from local LGBTQ+ people carved on to stone from Bute's quarry, celebrating literal and metaphoric milestones in the lives of this community.
The Milestone Circle will be installed in the Bute Community Forest for the foreseeable future as a space to facilitate connections and conversations.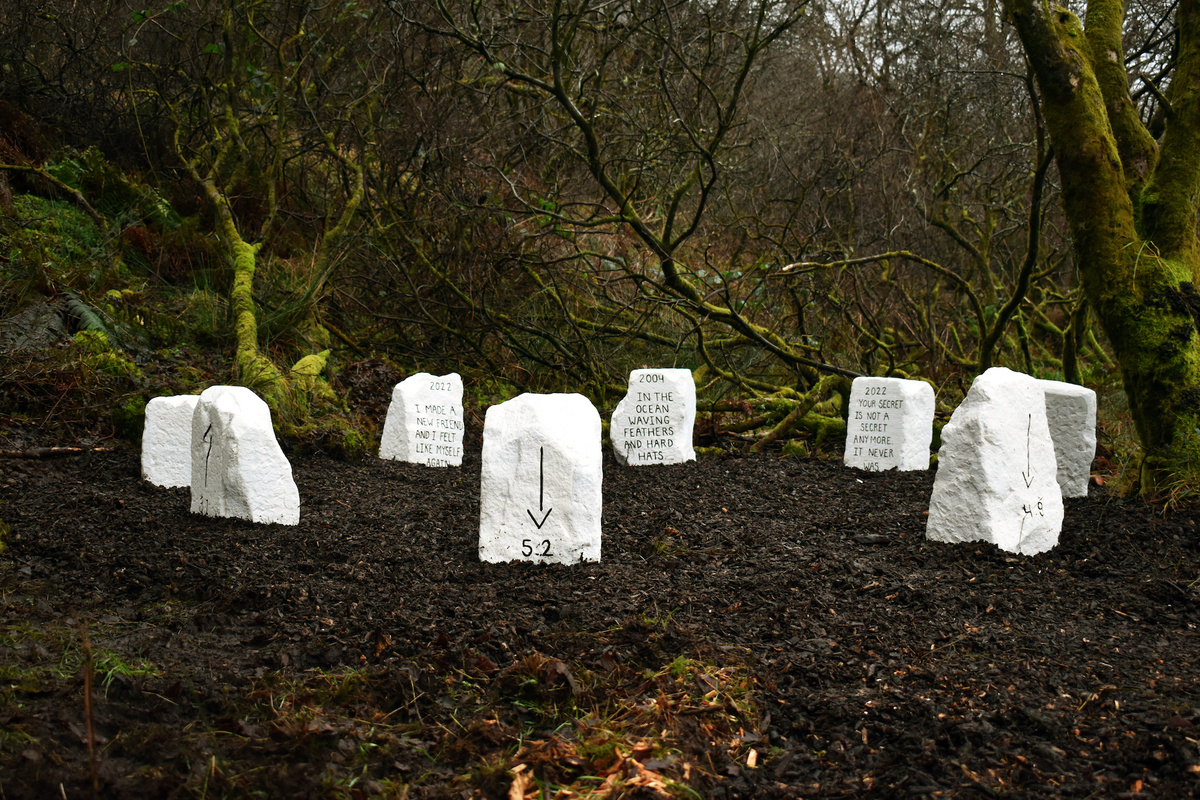 As part of their project, Maya also collaborated with four remarkable Bute shepherdesses (Emma, Cathinka, Karen and Lisa) who inhabit four farms on the Isle of Bute with their flocks and families.
Captured by local drone operator Paul Simpson, conceptualised and edited by Maya, FOLD is a large scale text work, exploring the harmonious exchange between human, animal, and environment to create a sustainable livelihood within rural settings.
FOLD
2023
2 min 26 seconds
Video documentation of land art text intervention.
fold1
/fəʊld/
1. (verb) To bend something over on itself so that one part of it covers another.
2. (noun) A pen or enclosure in a field where livestock, especially sheep, can be kept.
3. (plural noun) A group or community, especially when perceived as having shared aims and values.