Abbas Akhavan: study for a garden (2022)
Mount Stuart Trust was delighted to welcome Abbas Akhavan to the Isle of Bute in 2022 for his first exhibition in Scotland, study for a garden. This exhibition was very much residency based as the artist's practice is influenced by the application of considered time and research at a specific location. Looking back, he has undertaken travels on a regular basis to immerse himself in residencies such as Fogo Island, Canada, Atelier Calder, France, Flora ars+natura, Colombia and the Delfina Foundation, UK.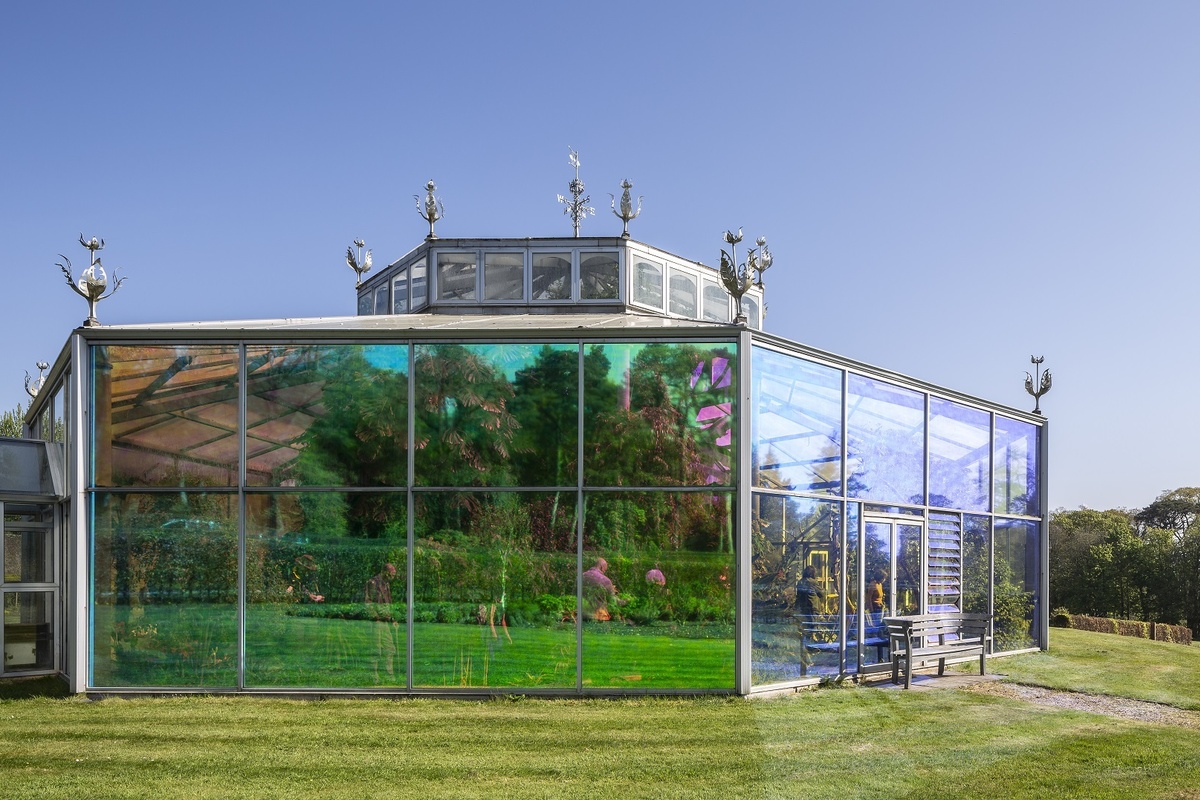 Inspired by his forays into the gardens at Mount Stuart, Akhavan's installation in the vaulted sandstone crypt titled variations on a folly, incorporated elements from the surrounding areas into the underbelly of the house. The work reflects the artist's explorations into spaces and species from nearby grounds, in particular the domesticated landscapes and woodlands at Mount Stuart.

The project continued with an audio work, you used to call it blue sometimes, to be experienced during a walk from the house through the grounds, past meandering streams, to the vegetable gardens. The work oscillates between the wonder and revelation of sight and the classification of birds. This sensory journey looped round to the walled kitchen garden where, on one side of the glass pavilion Akhavan installed a transparent dichroic film.
In the abundance of semi tropical plantings inside the pavilion, a video work titled slug, considered the form of the common snapdragon, and its visual associations to the face and the function of speech. This work illustrates Akhavan's meditative approach which he applied to his project at Mount Stuart and the interplay between the human form, the architectures, and the planted landscapes at Mount Stuart.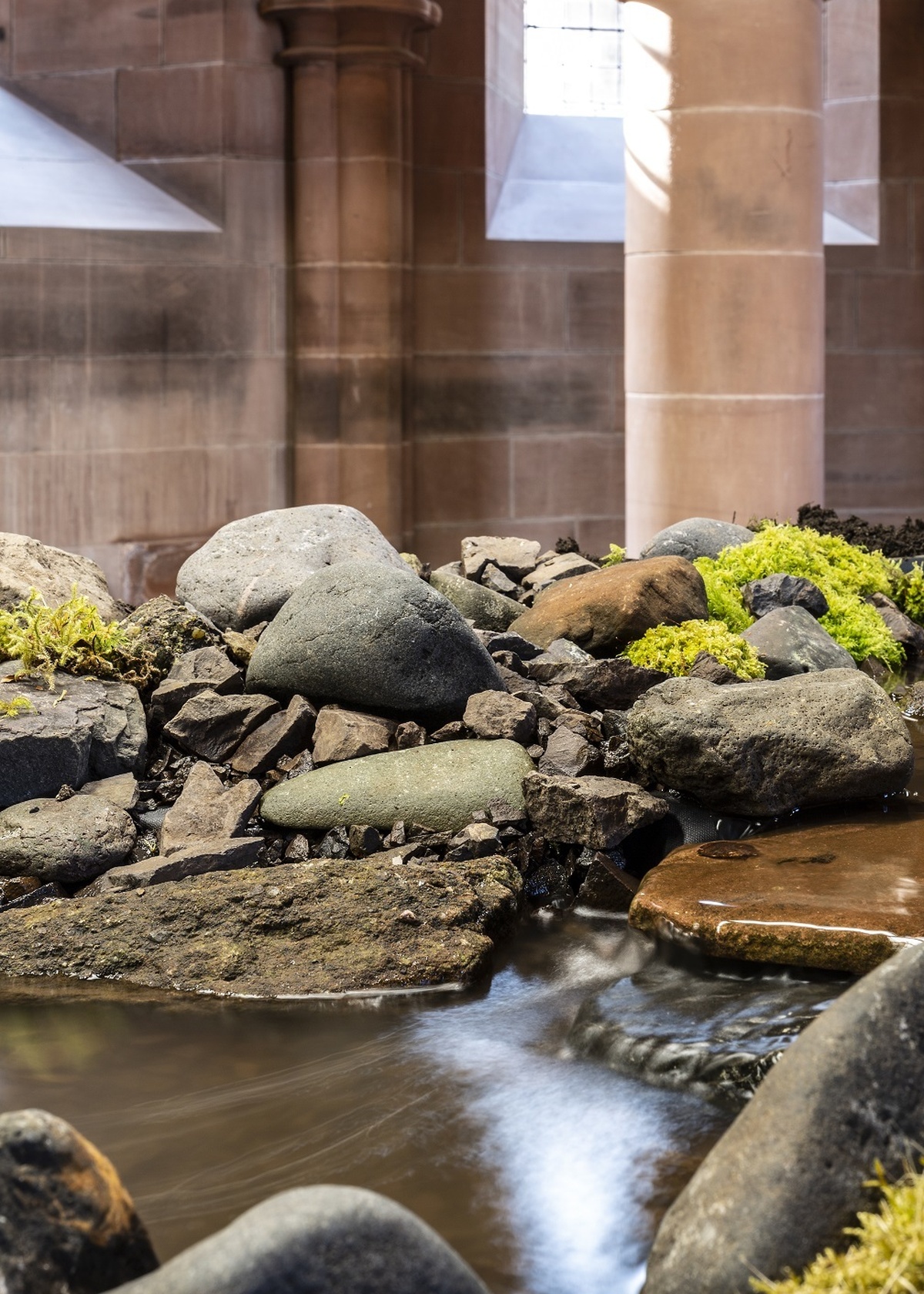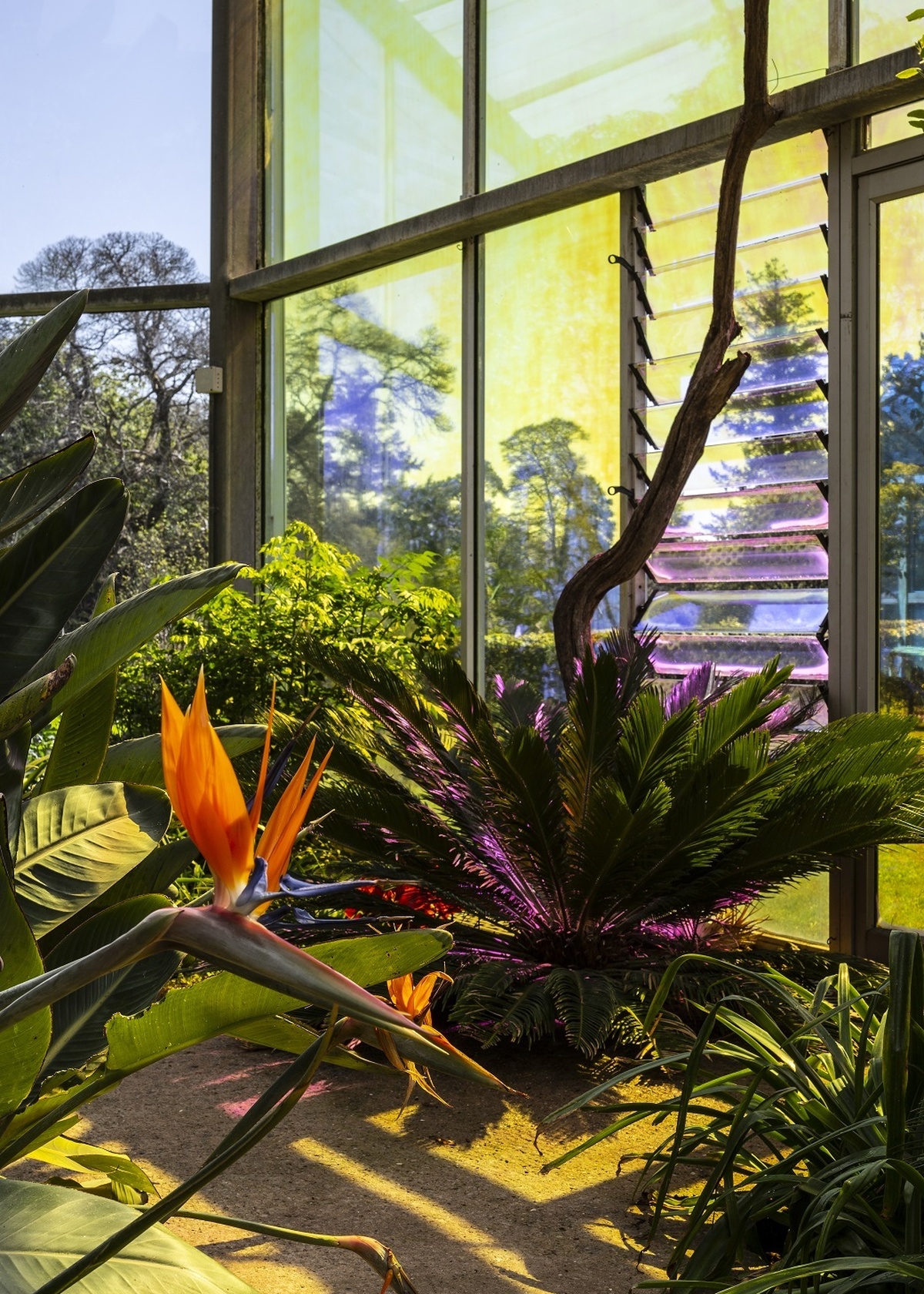 This exhibition was supported by Creative Scotland.