The Shore Chapel
The Shore Chapel has undergone a full external conservation programme.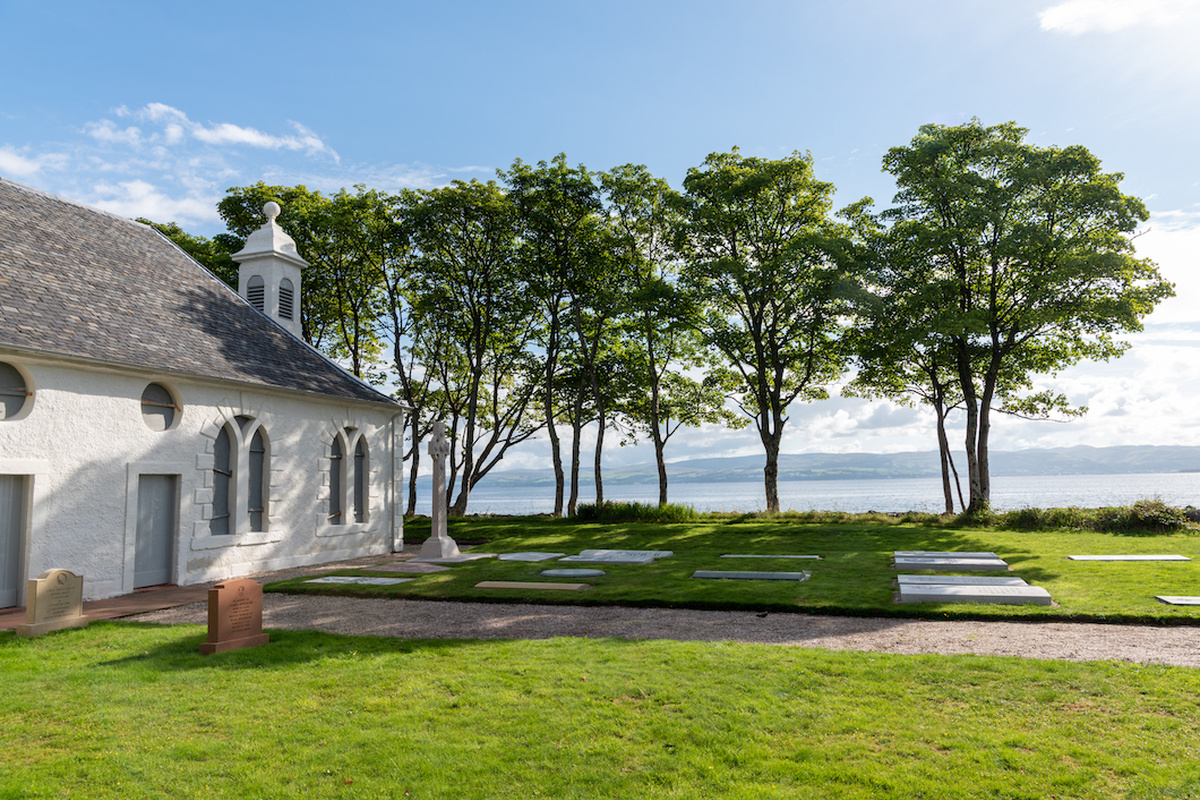 Built between 1726-1731 as a Presbyterian kirk for the village of Scoulag, the Shore Chapel was designed by Alexander McGill, architect of the original Mount Stuart, and it is now used as a mausoleum for the Third Marquess and his wife. Architects Page/Park have been undertaking the chapel's gradual restoration.
This has involved rot repairs, renewal of slates, decorative leadwork and rainwater goods. Walls have been rendered and re-coated with limewash with reinstated circular windows over entrance doors harking back to the building's late 19th-century conversion to an Italianate Chapel and mortuary. Original lancet windows and doors have been repaired, carefully retaining their historic graffiti carved into glass panes and timber boarding.

Protective work has been completed to prevent further erosion of the shore edge and new drainage protects against flooding from the land. A whitewashed wall has been built around the cemetery, including new gates adorned with castings from the family shield and decorated with inset woodland motifs that acknowledge their delightful setting.

A further phase of work to the interior will reinstate the plasterwork and timber dado and floor. Sustainable background heating will be provided by air source heat pumps, while the crypt will have new bronze gates based on an unrealised design from 1900 by Robert Weir Schulz, then heavily involved in the design of interiors for the rebuilt Mount Stuart.