Excerpts From The Library: An Audio Field Guide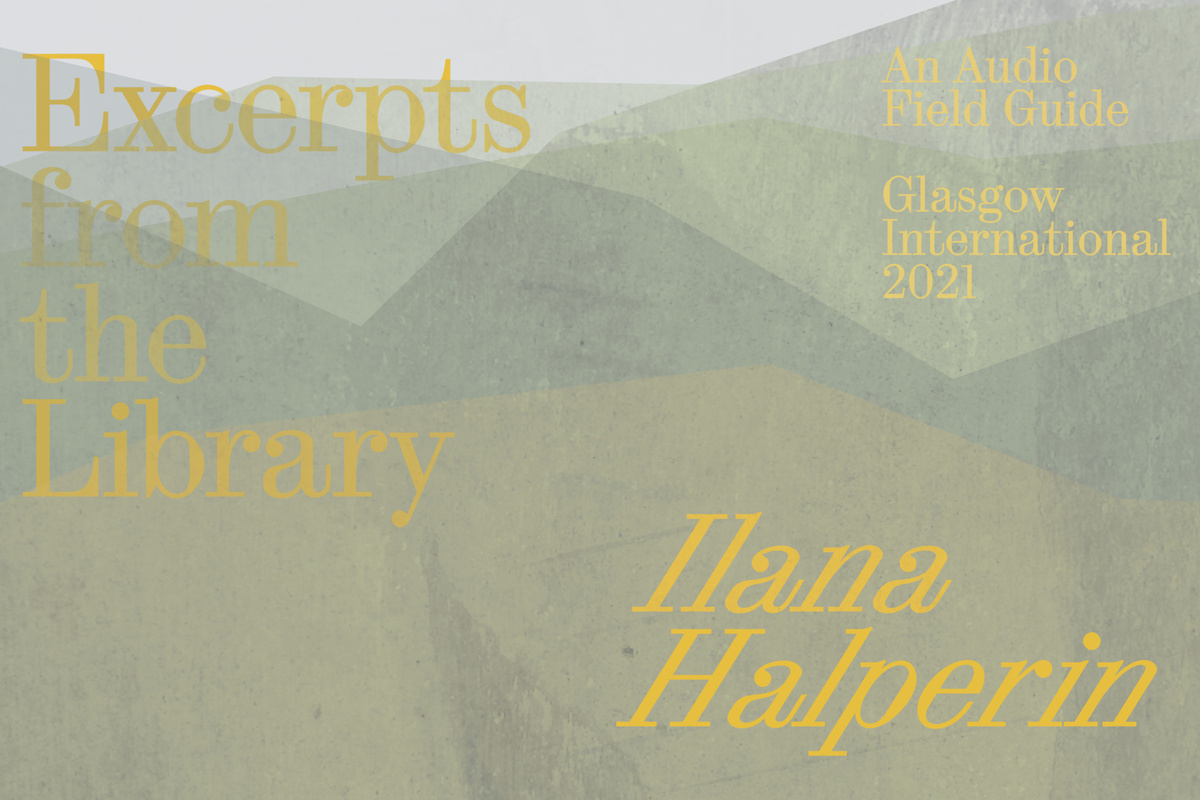 As part of Glasgow International 2021 we are delighted to announce a new work by the artist Ilana Halperin. Excerpts from the Library is an audio field guide designed to take you on a journey from Glasgow to the Isle of Bute.

The field guide builds on Halperin's narrative performative lectures to tell a new story of love, lava, loss and the unexpected journeys that we now find ourselves on together. It also marks the artist's 20th anniversary of working on active, quiet and sleeping volcanoes. Listeners are invited to embark on a domestic geologic field excursion with the artist and contributors Andrew Patrizio and Veronica Geiger, which takes us into Halperin's solo exhibition There Is A Volcano Behind My House.

We encourage listeners to experience it whilst travelling, walking, working or engaging in other armchair expeditions. We recommend listening with headphones.
Credits:
Voices of Ilana Halperin, Andrew Patrizio & Veronica Geiger
Sound mix by Kaya Fraser
Mastering by John Harcus
Technical support by Charlotte Rogers
Design by After the News

Excerpts from the Library has been commissioned in partnership with Patricia Fleming Gallery as part of Glasgow International 2021, 11 - 27 June 2021.