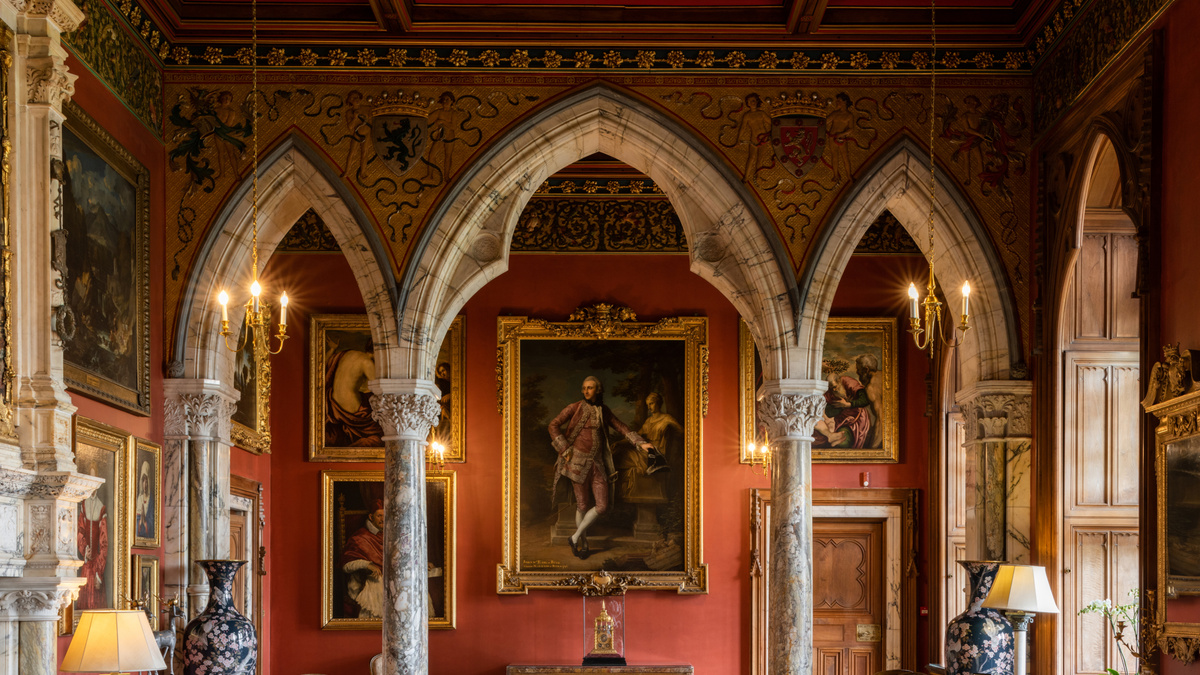 The beauty of Mount Stuart's interiors lies in the quality of their contents and the amazingly detailed craftsmanship. From the foraging squirrels carved into the dining room panelling to the elaborate painted mirror in the ladies' drawing room – each element tells a story, and something about the characters who once lived here.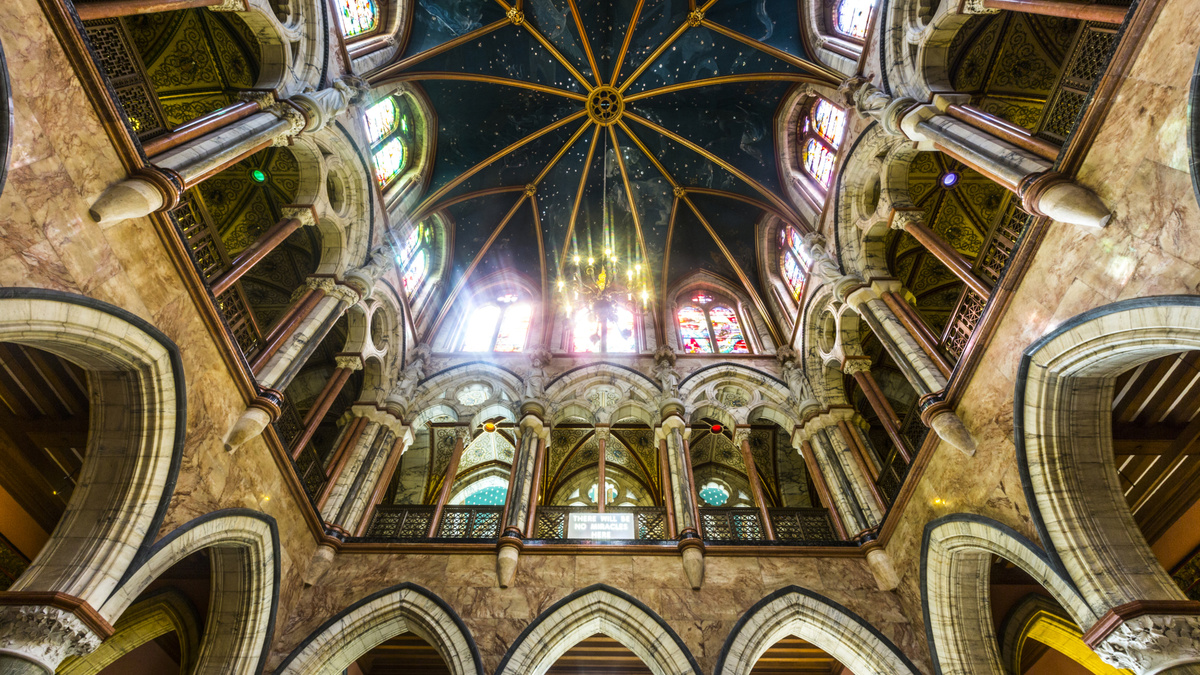 Marble wonders
At 80ft tall, and composed of more than 20 types of marble, the sight of the Marble Hall is one of the most captivating spaces. The real magic happens when you look up: a map of the stars studded with glass crystals adorns the vaulted ceiling, the signs of the zodiac and their corresponding seasons illuminate the stained glass windows, the daylight entering the room has been manipulated to land in specific spots throughout the day. Everything you see has been painstakingly designed to evoke a lasting state of wonder.
The same applies to the Marble Chapel, whose spired tower is the tallest part of Mount Stuart. Weddings of all denominations take place here, as well as community events such as Christmas carol services. The Chapel's Cosmati flooring is typical of the architecture of Medieval Italy. In fact, the same style can be found in the Sistine Chapel, as well as London's Westminster Abbey.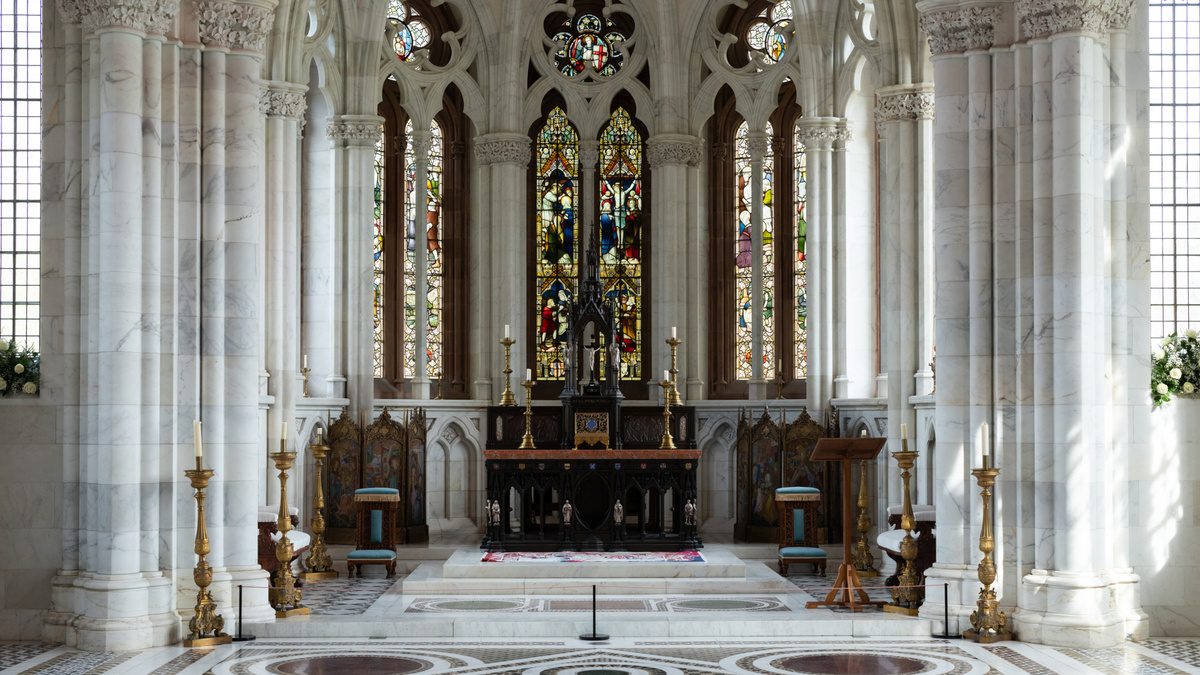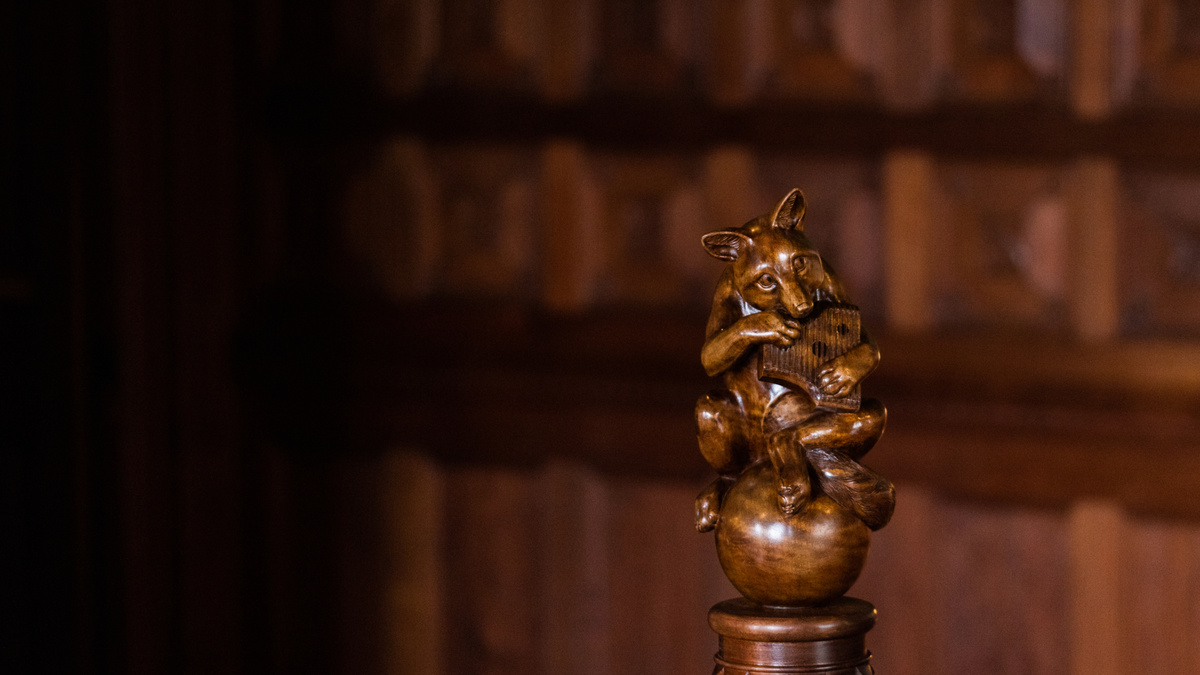 Lavish rooms
The house is a labyrinth of grand rooms, hallways and staircases, created by a team of British craftsmen. Most furnishings and items such as books and artworks have either been restored, or remain in excellent condition. Some of the library's books date back to the 1400s, and the dining room features fireplaces salvaged from the original 18th century Mount Stuart.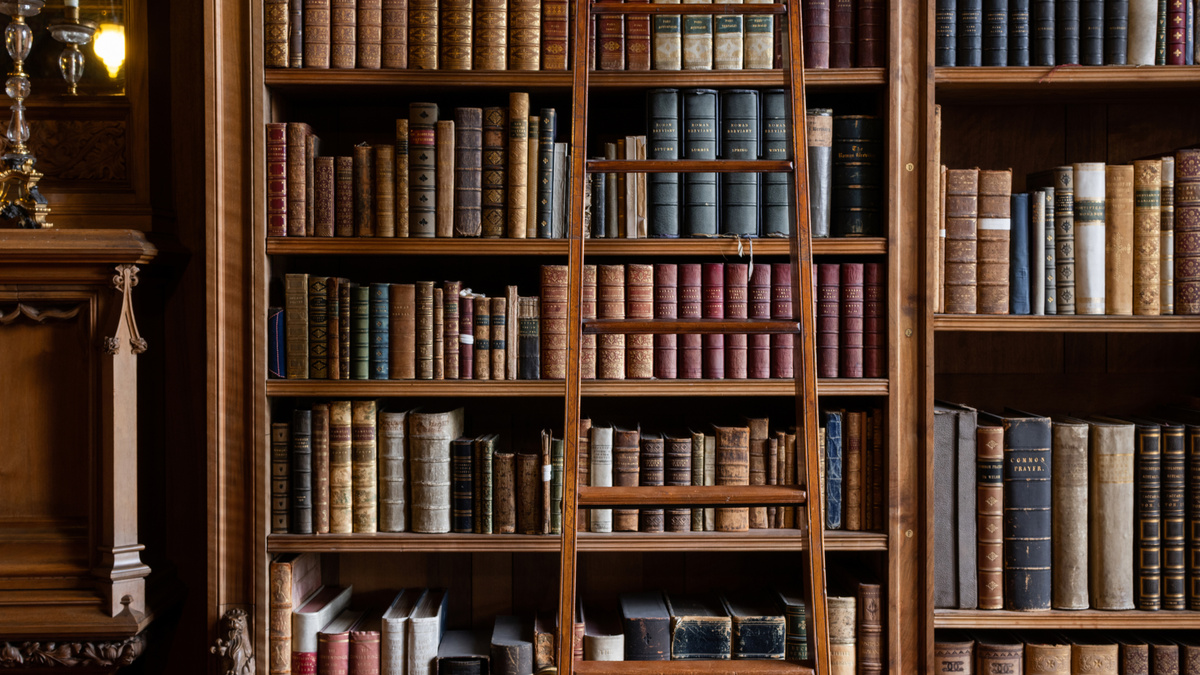 There are many surprising stories to discover at Mount Stuart: from its use as a naval hospital during WW1, complete with operating theatre, to secret doors, unfinished works and artefacts rarely seen in public.