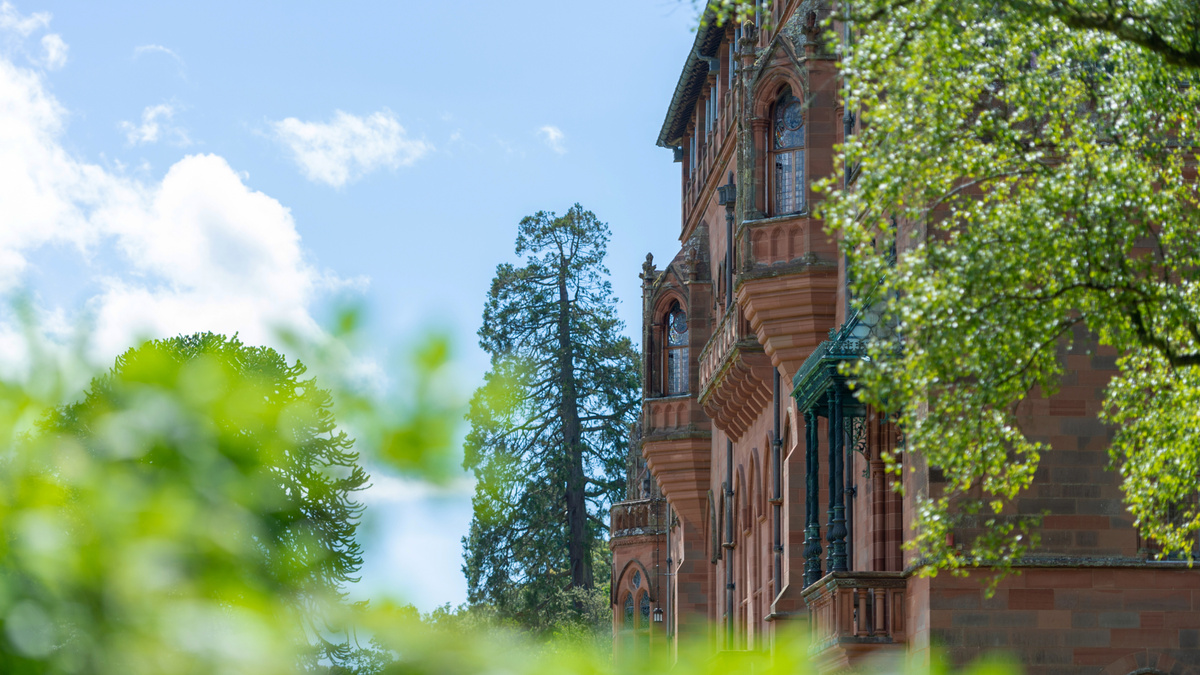 Mount Stuart's architectural journey is a story in itself. The original house was built from 1719, but was severely damaged by fire in 1877. Most of the contents survived, along with the Georgian wings of the building. These were retained as part of the new Mount Stuart, which the 3rd Marquess of Bute built in the late 19th century.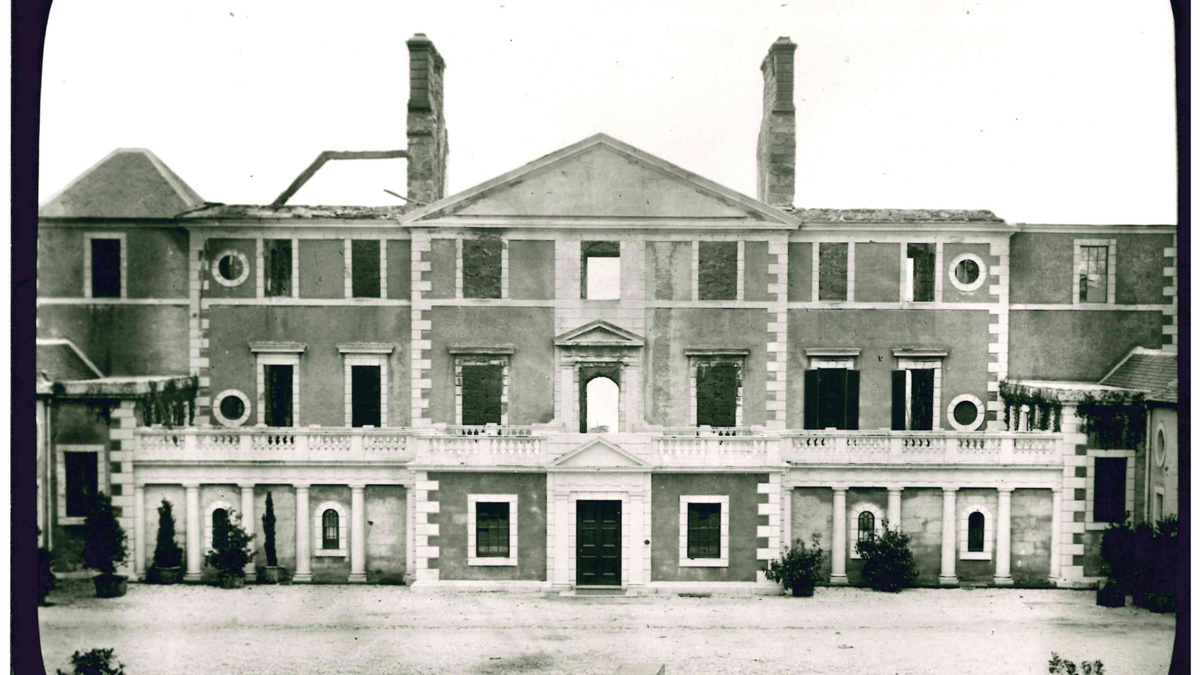 Mount Stuart after the fire that destroyed the original Georgian house in 1877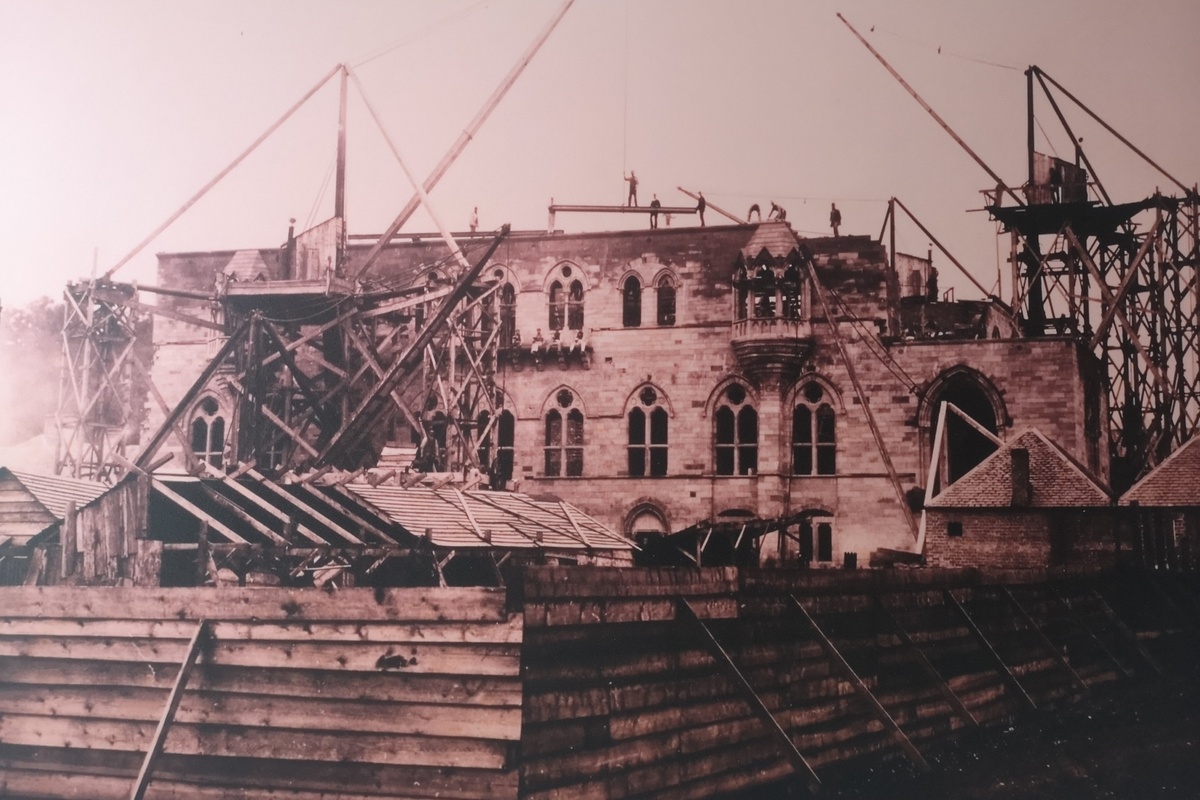 Under Construction: Mount Stuart as we know it today comes together
A brief history
Wishing to bring the house up to date, the 3rd Marquess had already commissioned a significant restructure before the fire took place. Following the fire, the new build was led by Scottish architect Robert Rowand Anderson. The result was a spectacular architectural feat – a building that surpassed its predecessor in grandeur, scale, and ingenuity. A hugely impressive neo-gothic mansion . Mount Stuart was the first house in Scotland to be wired for electricty, had a lift, a heated indoor swimming pool and central heating system. All still working today!
And, with the Georgian architecture of the wings contrasting with the Victorian design, the house displayed a completely unique architectural blend.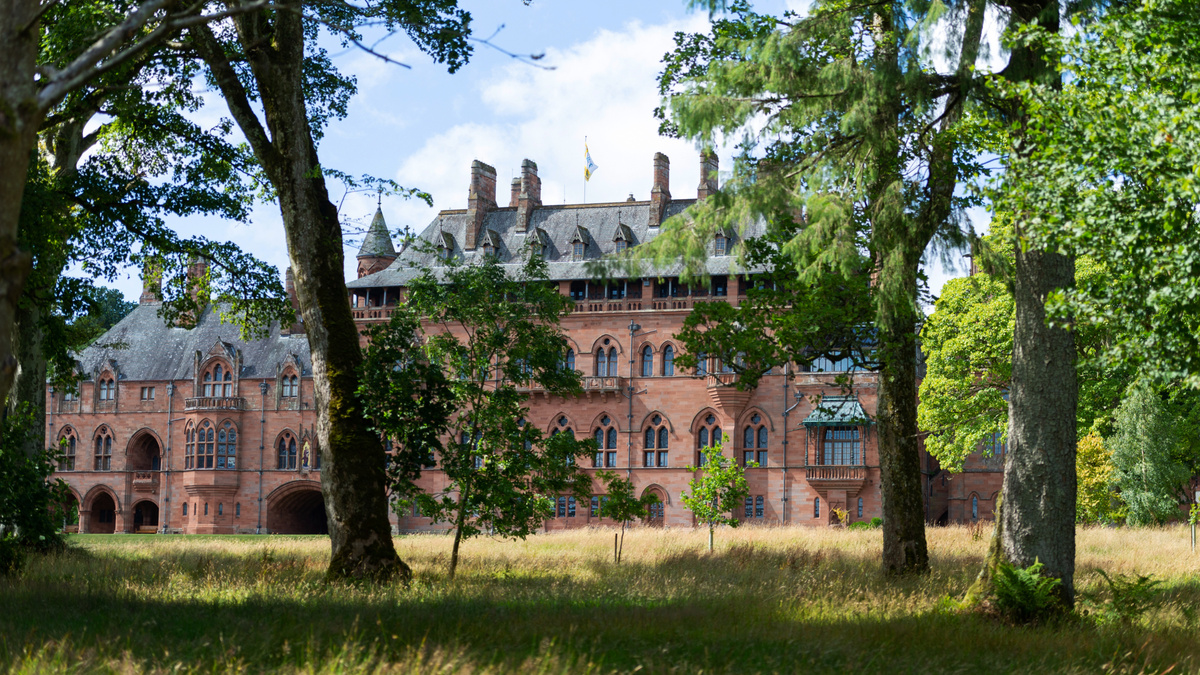 Architectural details
Be sure to take a walk around the exterior of the house, and look up. Decorative arches, elegantly-designed windows and intricate sandstone carvings are inspired by the Third Marquess' architectural interests and travels. Don't miss the outside of the Marble Chapel, or the mosaic detailing on the east front of the house, inspired by St. Vladimir Cathedral in Kiev. There's so much to take in before you walk into the building.