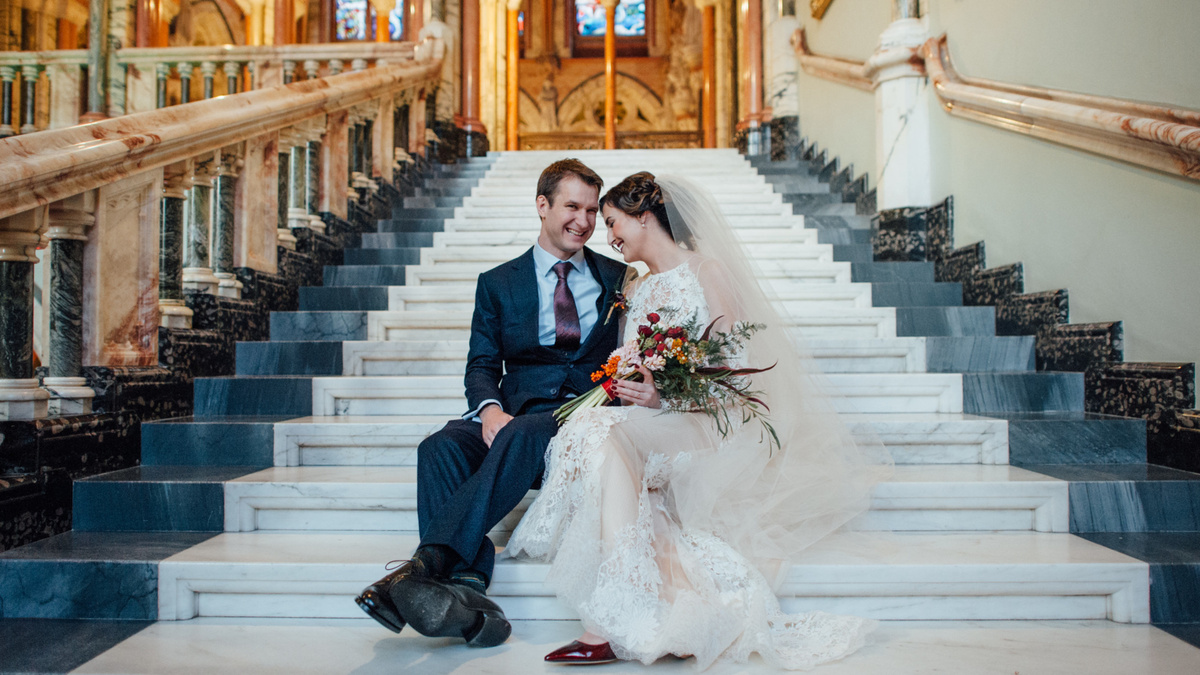 Weddings
Mount Stuart is a wedding venue like no other; steeped in history and adorned with some of Scotland's most celebrated art and design, this hidden gem offers the perfect backdrop for your entire day.
The House and gardens provide a variety of spaces for both indoor and outdoor weddings and can cater for up to 200 guests. Our dedicated events team can work with you to tailor your day to make it truly unique, whether that be a wedding breakfast under the shining stars in the Marble Hall or dancing the night away in a marquee overlooking the Gardens.
Mount Stuart can also accommodate your wedding party with 6 bedrooms sleeping up to 12 guests. A magical way to begin your wedding day surrounded by those you love and looking out over the stunning Scottish coastline.
Marble Chapel
Stepping into the Marble Chapel will thrust you straight into the pages of a fairytale, with its floor-to-ceiling white Sicilian marble and stained glass windows. Part of the main building, the Marble Chapel was designed with architectural inspiration taken from The Sistine Chapel. It offers a dramatic yet elegant grandeur for you to say your vows, whether in a religious or humanist wedding ceremony. On sunny days the colourful reflections on the marble floor add a magical feel to this already unique wedding ceremony space.
Marble Hall
The Marble Hall sits at the heart of the House and provides the perfect space for you and your guests to raise a glass and celebrate your special day. Soaring to a height of 80 feet and constructed from rare Italian and Sicilian marble and alabaster, the Marble Hall combines astrological decoration with the luxurious palaces of Greece. Your guests will be literally seated beneath the stars of the night sky, as the vaulted ceiling is adorned with the stars and the ethereal figures which represent each constellation.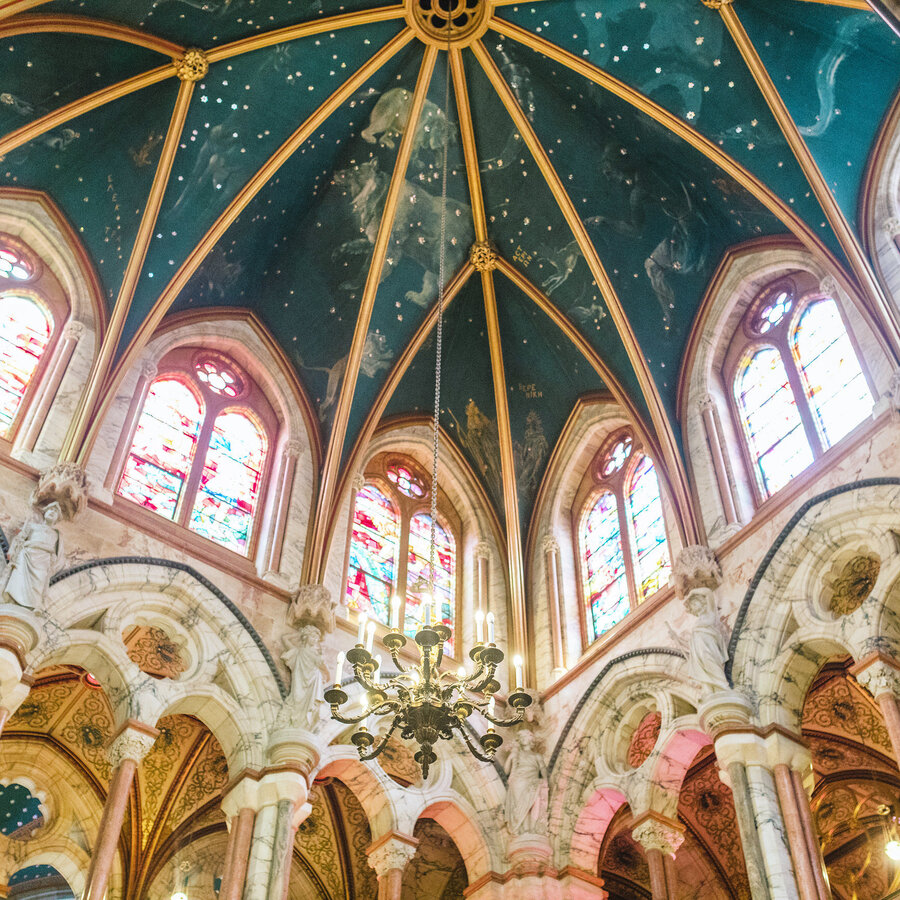 Drawing Room
The Drawing Room is an elegant, ornate space ideal for your drinks reception. Guests can relax on the comfortable furnishings whilst enjoying live music, surrounded by some of the finest paintings in The Bute Collection. Why not treat your guests to a chance to explore the house with one of our enthusiastic tour guides whilst you nip away for your wedding photographs?
It can also provide a private space for your first few moments as newlyweds and a stunning backdrop for your first photos together.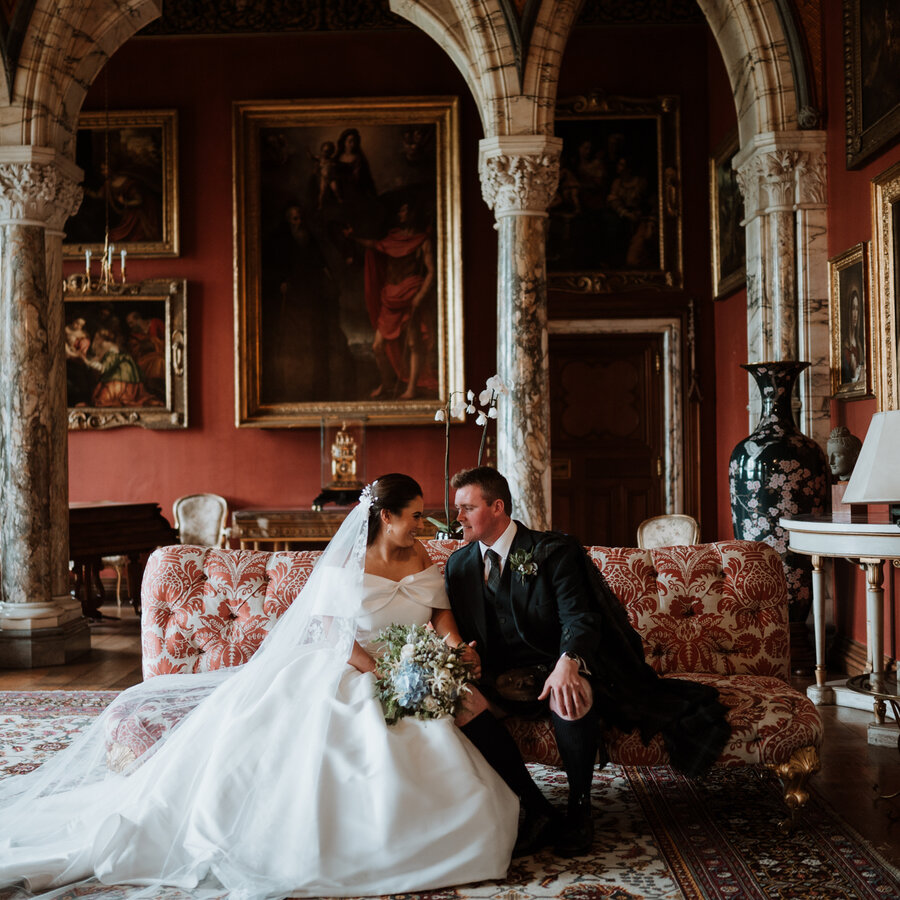 Gardens & Grounds
With up to 300 acres of gardens and grounds, there are also many outdoor event spaces available for your ceremony and reception, our experienced team can make recommendations, or you can enjoy exploring the landscape to find your perfect location.
The Front Lawn, with breathtaking views of the West Coast of Scotland, has been the scene of many glittering occasions, the seemingly endless vista of smooth velvet green grass leading to the shoreline, with its exquisite borders, provides the perfect setting for a large summer outdoor wedding.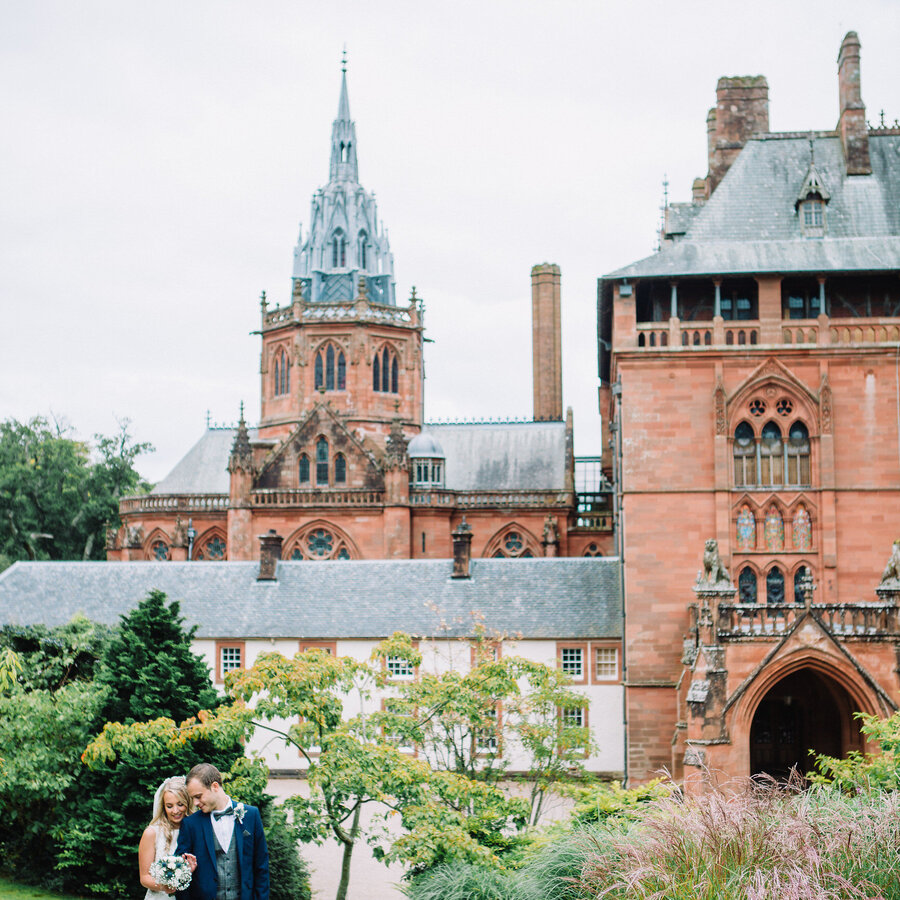 Accommodation
We can offer the ultimate residential package with luxurious accommodation on-site within Mount Stuart. The happy couple can stay overnight in the Horoscope Room while additional guests can be accommodated between the Gallery bedrooms, each with their own unique decoration. Your guests will also enjoy access to remarkable facilities not usually accessed, including private sitting rooms and the original Billiard Room.
Additional guests can be accommodated within our recently renovated self-catering properties throughout the island. Our luxury holiday cottages range from converted cottages within the grounds of Mount Stuart to grand loch-side mansions. Each property has its own unique character and is bound to provide relaxing surroundings for your guests over their stay.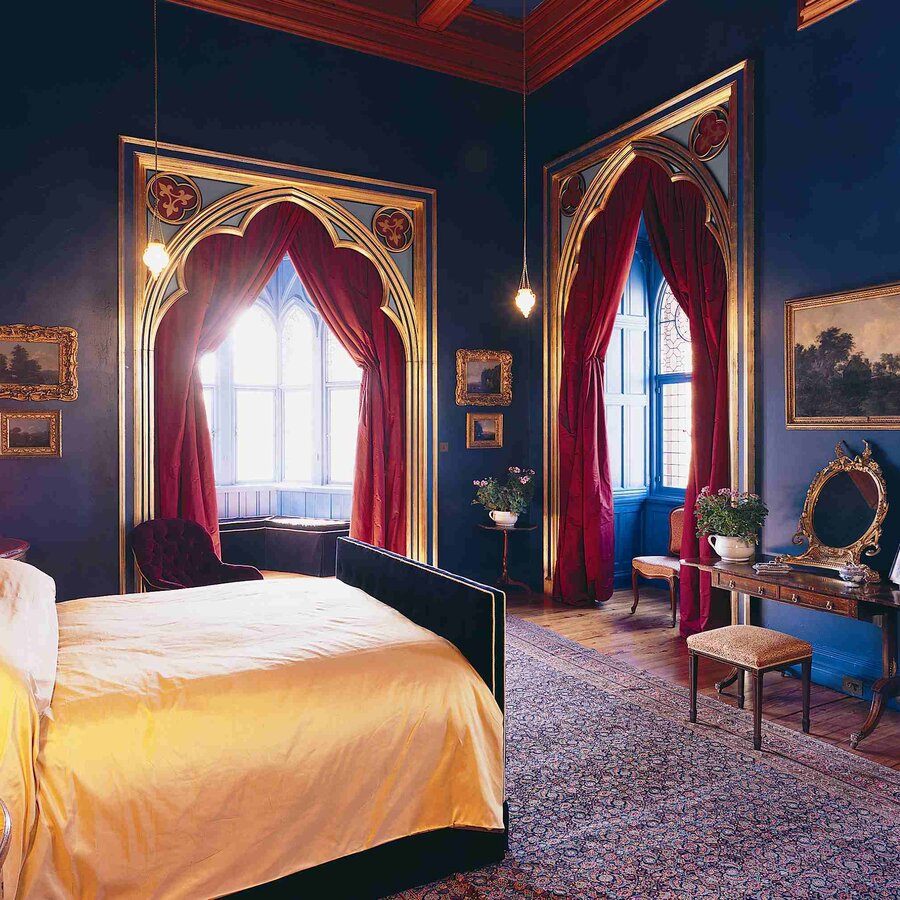 Enquire